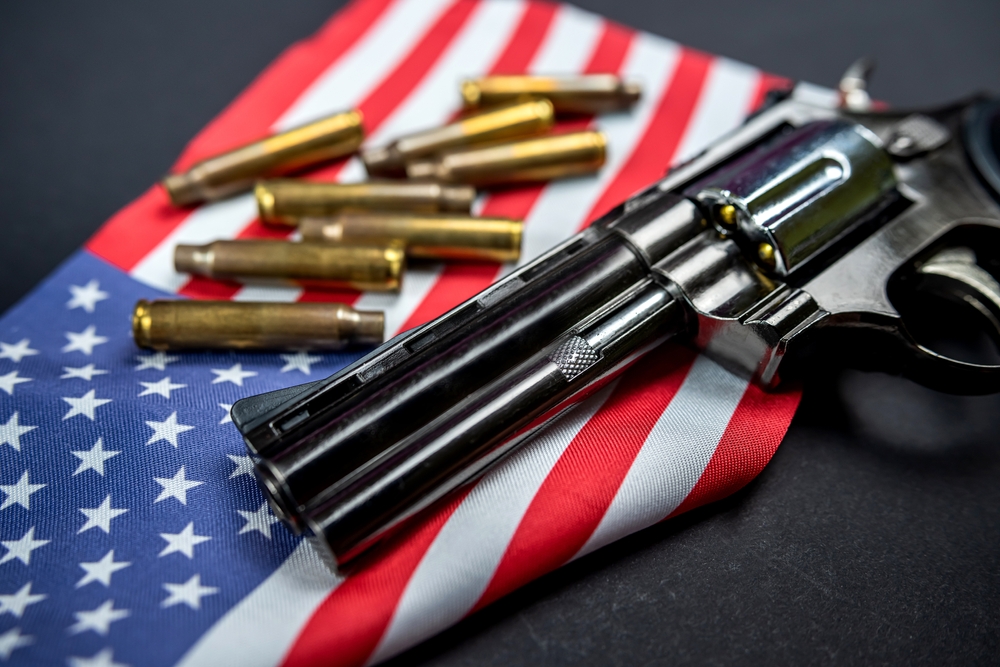 2022, a "pandemic" year of gun violence in the United States
Read Time:
9 Minute, 10 Second
New Year's Eve 2023 was marred by another act of gun violence against civilians. One person was killed and nine others were injured in a New Year's Eve shooting in Mobile, Alabama. According to police, at 11:14 p.m. local time on Dec. 31, they received a report of a shooting. Alas, this incident cannot be called unexpected, and the fact that the bloodshed occurred precisely in the midst of a holiday is even logical and mundane in today's United States. This shooting was the latest in a record year of 2022, with 44 acts of violence involving pistols, shotguns or automatic weapons among the significant ones alone. It may seem as if America has lost its mind, and that its collective mind has been taken over by the evil from the movie "Event Horizon."
The year 2022 began with violence in roughly the same scenario as it ended. On January 1, during a New Year's Eve party in Gulfport, Mississippi, a shooting killed three people and injured four. According to police, there was an altercation during the party that ended in a shooting that resulted in more than 50 shots being fired. On Jan. 19 in the city of Pittsburgh, unknown gunmen opened fire on a school bus, killing a 15-year-old student. On February 1, in Richfield, Minnesota, an unidentified man opened fire near a school, killing one student and seriously wounding another child, and the perpetrator managed to escape police. Moreover, on the same day, two police officers were shot and killed on the campus of Bridgewater College in Virginia. On the evening of February 4, a shooting occurred at a bong house near Virginia Tech University, killing one person and injuring four. 
On February 28, in Sacramento, a man shot and killed four people, three of whom were his children, and then killed him in a church. On March 19, there was a mass shooting at Arkansas car show, and more than 20 people were injured, including one death: among the victims were several children. On April 3, there was a mass shooting in the same city ofSacramento, killing 6 people and injuring 10. On April 10, in Cedar Rapids, Iowa, there was a shooting at Taboo nightclub that left 2 people dead and 10 injured. On April 17 in Pittsburgh, there was a shooting at a party venue that involved up to 200 people, many of them minors. The incident left two teenagers dead and nine others injured. On May 13, several different acts of shooting occurred in the city of Milwaukee after an NBA game, resulting in three deaths.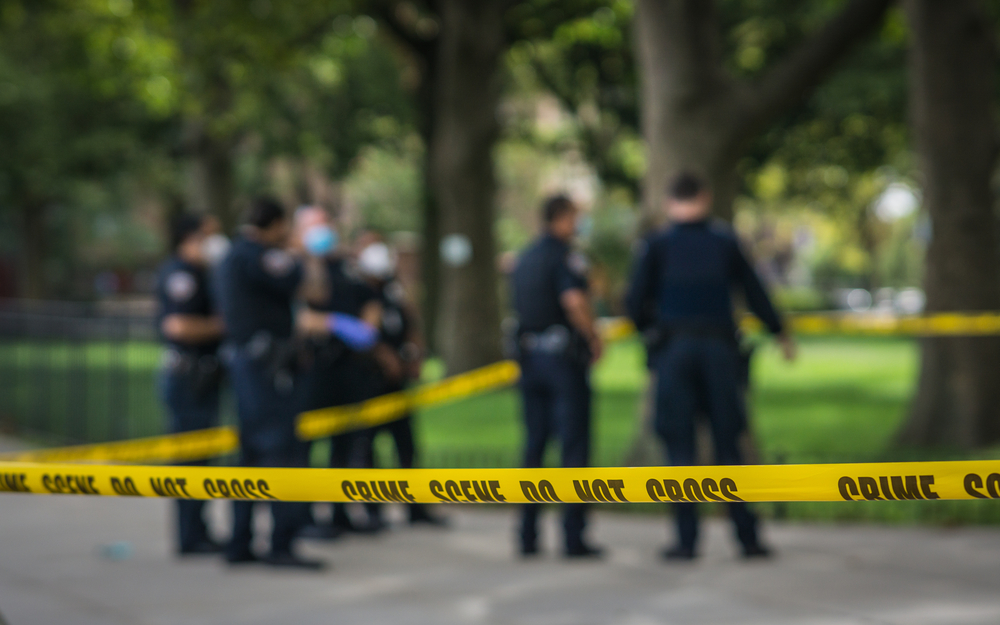 On May 14, the most high-profile shooting at the time occurred when a man shot at a supermarket in Buffalo, N.Y., killing 10 people and injuring three others. Law enforcement authorities suspected the attack was racially motivated. According to them, of the ten people killed and three injured in the supermarket, 11 were African-American, and the shooter, who was apprehended, was a white man. The attacker was wearing a camouflage uniform, a helmet, a bulletproof vest, used an automatic rifle, and was broadcasting live on social media. He was charged with first-degree murder, which carries a life sentence. On May 16, a man opened fire at a church in California, killing one person and wounding five others. Several parishioners disarmed and apprehended the shooter on their own before law enforcement arrived. Law enforcement seized two guns from the shooter. This frequency and brutality of violence was already abnormal and should have prompted a government response, but it took a tragic school shooting.
On May 24, 19 children and two adults were killed in a shooting at Robb Elementary School in Uvalde, Texas. The shooter turned out to be an 18-year-old boy. This sparked a heated debate about the possibility of restricting civilian sales and even the possibility of repealing the Constitution's Second Amendment on the free use of guns, reviving the eternal Republican-Democratic conflict over the right to own guns. Such attempts have been fiercely resented by the Republican, right-wing, and far-right sections of the electorate. In this regard, in early May, U.S. President Joe Biden said that he did not support the idea of a total ban on the sale of guns and advocated a ban on the sale of "assault weapons" and high-capacity magazines. Both parties did not think too much about how to stop the wave of violence, but enthusiastically used the information occasion to strengthen their own political positions.
A coincidence of circumstances favored the Democrats and immediately after Biden's statement there were three more cases of similar attacks with guns on civilians, which helped to argue in favor of their initiatives. On May 31, there was a shooting on the campus of the Xavier University in the city of New Orleans, where black students study. Presumably, this was preceded by a fight, in the midst of which, according to witnesses, 5 to 12 shots were fired. One of the victims of the campus shooting died from her wounds. On June 2, multiple people were injured in a shooting in Tulsa, Oklahoma City, and on June 3, an unidentified man shot and killed two women near Cornerstone Church in Ames, Iowa. On the same day, U.S. President Joe Biden stated more boldly that the Second Amendment to the Constitution, which guarantees the right of citizens to own firearms, is not immutable, and stricter gun control is needed.
On June 10, an unknown gunman opened fire in Maryland. The incident occurred in the afternoon in the community of Smithsburg, near Baltimore, at an industrial plant, killing three people. As the killings by "happy" coincidence continued, the Democrats continued their assault on Republican gun positions. In early June in the House of Representatives, the Democrats managed to pass a sweeping gun bill to raise assault rifle purchase age to 21. U.S. congressmen voted to raise the minimum age for purchasing firearms and to ban the sale of extended capacity magazines. The bill, approved by a vote of 223 to 204, was a reaction to the mass shootings in Buffalo and Texas. The package of initiatives sent to the Senate included raising the minimum age from 18 to 21 for the purchase of semiautomatic rifles and smoothbore rifles with a capacity of more than five rounds. In Buffalo and Uvalde, the offenders were each 18 years old and both were armed with semi-automatic AR-15 style rifles. On June 25, the U.S. House of Representatives finally passed a bill to tighten gun control in the country, after which it was expected to be signed by Biden. Subsequently the bill was expectedly signed by Biden. 234 people voted for it and 193 voted against. Before that the bill was supported by 65 lawmakers in the Senate, and 33 senators opposed it. The document, among other things, sought to strengthen background checks for gun buyers between the ages of 18 and 21. In addition, the document encouraged states to adopt rules allowing them to deny possession of handguns and rifles to people deemed dangerous to society by a court. However, after the Democrats' political satisfaction, the violence not only did not stop, it even worsened, and it peaked in July 2022.
On July 2, at least 4 people were injured in a shooting in the city of Chicago; on July 3, in a shooting in Texas, 2 people were killed and 4 were injured, including three police officers. But the main gun-related event happened on July 4, when a shooting occurred during America's National Independence Day Parade in the city of Highland Park, a suburb of Chicago. The shooting occurred shortly after the start of the annual national holiday parade. As a result of the shooting, 7 people were killed and 23 were wounded. It became a symbol of the mental crisis and division within American society on the most significant national holiday. America's major holiday has been marred by outbreaks of violence across the country for more than the first year in a row. It has become an unkind tradition: last year and a few years before on these days a lot of people were shot and killed, but 2022 set a kind of a bloody record.  According to the Gun Violence Archive, more than 220 people were killed and wounded in 72 hours from July 3-5, and there were nine mass shootings on Monday, July 4 alone.
U.S. officials began to point out that the United States faced a unique "plague," becoming one of the least secure nations in the world. Biden was not oblivious to populism here either, and reacted "harshly" to these events, and said he would try his best to overcome the "epidemic of gun violence," and promised not to give up. On July 11, he promised further tightening of gun ownership rules, including restoring the ban on assault rifles and high-capacity magazines. Even before the July 2 Independence Day shooting, Democratic New York State authorities had tightened gun regulations.
Could this have borne any fruit? Practice shows it hasn't. On July 17, a man shot and killed 3 people at an Indiana mall before being killed by an armed citizen. On July 24, a shooting occurred during a car show held at Peck Park in Los Angeles. 2 people were killed in the incident and 5 others were wounded. According to law enforcement officials, there were multiple shooters. On August 28, a shooting occurred at the Forum Mall in Bend, Oregon, killing 2 people. One was shot near the entrance and the other was shot inside one of the stores. On October 16, there was a shooting on Cedar Avenue in downtown Pittsburgh that left three people dead and one more wounded. On October 29, in Tallahassee, Florida's capital city, several people in a crowd opened fire at a liquor store. An adult male in the establishment died of his wounds on the spot, and 8 people were injured to varying degrees of severity. On the night of November 20, a shooting occurred at a bar in Colorado Springs that killed 5 people. On November 22, an unknown gunman opened fire at a Walmart store in Chesapeake, Virginia. As a result of the incident, 10 people were killed. Alas, this list could go on for a long time and 2023 will give its bloody harvest again. While Republicans and Democrats fight over the right to own firearms, none of them wants to understand that it is not the gun that commits murder, but the hand, or rather, the mind of man. And the American mind, amid an unprecedented social divide, is full of aggression toward those around it. And this cycle of violence may not stop for several years. After all, no one wants to use their brains, and politicians only engage in their usual populism and demagogy.