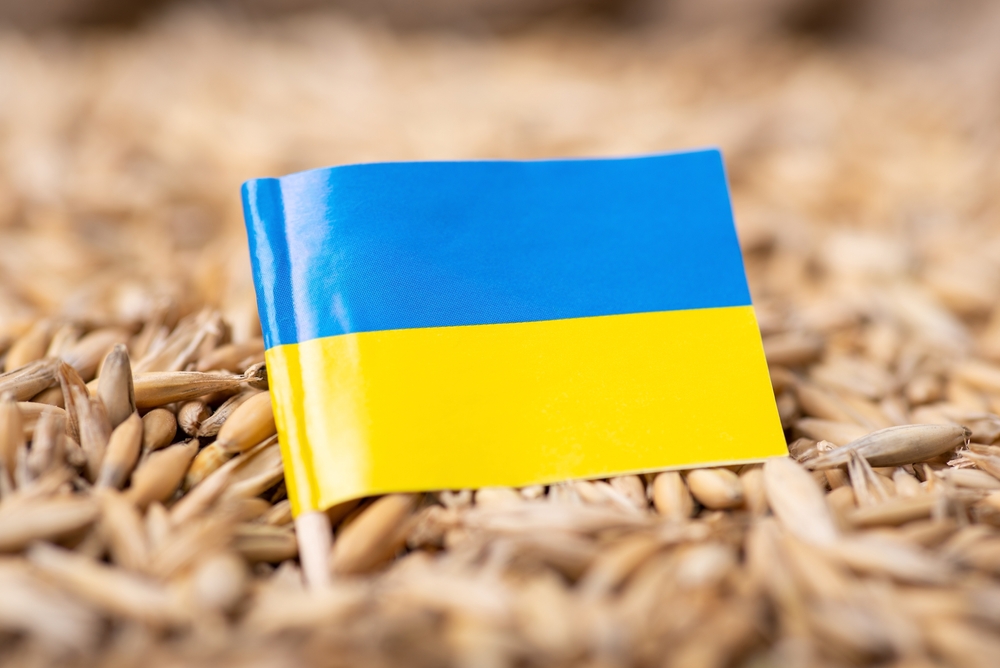 Ukrainian grain was destroying the agriculture of Eastern Europe, but the victims were not indifferent
Read Time:
6 Minute, 6 Second
The grain deal that was signed between Russia and Ukraine, brokered by Turkey and the UN, did not produce the desired results. Many initially saw it only as political populism and a bargaining chip in the Russia-Ukraine conflict, but there was hope that it would bear positive fruit. One of the humanitarian goals was to secure a stable grain supply for Africa and the Middle East, but the needy never received it in full. For the most part, vessels from Ukrainian ports did not go to Senegal or Sudan, but to Spain or the Netherlands, where they sold it as cattle feed. But even this channel turned out to be unstable, and wheat was simply sold overland to neighboring countries. So, while in 2021 $2 million worth of grain was sold to Romania, in 2022 the figure was $1,277 million. A similar ripple effect occurred for Poland from 14 million to 646 million, for Hungary from 8 million to 401 million, and Slovakia, which previously did not buy Ukrainian grain at all, bought it in 2022 for as much as $166 million. All this led to terrible price dumping, hit local farmers and, in the end, created a serious conflict, which once again showed the real motivation of European countries in "gratuitous aid to Ukraine."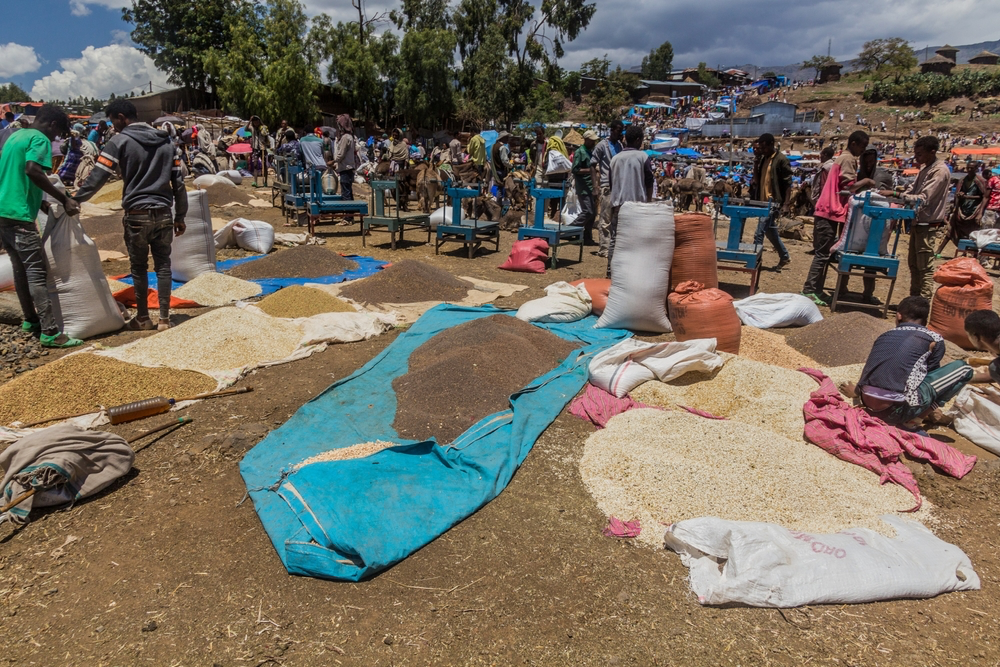 Agricultural producers in Poland, Hungary, Slovakia, Romania, and Bulgaria did not feel a sense of solidarity, and these countries quickly engaged in widespread protests against Ukrainian grain imports. In Bulgaria, for example, the first mass protests against duty-free imports of grain and other products took place in late March. In April, farmers organized a blockade of border crossings with the help of heavy agricultural equipment synchronizing it with their unfortunate brothers from Romania. The protests in the town of Ruse and the village of Kardam lasted for four hours. During this peculiar rally, farmers' representatives complained that despite the fact that there are 3.5 million tons of Bulgarian wheat and 1 million tons of Bulgarian sunflower in the warehouses the number of trucks with Ukrainian grain has only increased. At the same time, in neighboring Romania, thousands of farmers have organized demonstrations against the position of the European authorities that support Ukrainian grain producers to the detriment of other countries. Nearly 7,000 people took part in the protests, and they covered 18 counties and the country's capital, Bucharest. In turn, Polish farmers threatened to block the road from Ukraine to Dorohusk in Lublin province, and less massive protests took place in Slovakia and Hungary.
In response to these events, Deputy Chairman of the Ukrainian Agrarian Council Denys Marchuk said on the organization's website that the protests of European farmers over Ukrainian grain were political in nature and that "agrarian pressure" on these countries would decrease after the sea transit of grain is restored. However, in reality, there was quite an obvious economic reason for the events. For example, according to country's Minister of Agriculture István Nagy, the Hungarian grain producers lost from 23% to 37% of their income because last year they imported 2.5 million tons of grain from Ukraine, while in previous years this figure amounted to 40,000-60,000 tons. It is true that in the first quarter of this year almost one third of the total volume of Ukrainian agricultural exports fell to Poland, Hungary, Romania and Slovakia, while the embargo on the supply of Ukrainian agricultural products to the neighboring EU countries remains in place. For this reason, the Hungarian authorities, who have been actively criticizing Ukraine even before, announced that they might extend the ban on imports of agricultural products from this country if the EU does not take steps to protect Hungarian farmers. As a result, on April 15, Poland and Hungary announced a ban on imports from Ukraine of a number of products of plant and animal origin until June 30, 2023. On April 19, these two countries were joined by Slovakia, which imposed a ban on imports of some products from Ukraine.
Of course, the EU authorities could not but react to this encroachment on the "holy Ukraine" and announced that they considered the decisions of some European countries that announced the suspension of imports of Ukrainian agricultural products to be illegal. They insisted that trade falls within the exclusive competence of the EU authorities, and individual members of the union cannot unilaterally block imports. This was yet another conflict between the "old" and "new" Europe, which does not want to take orders from Brussels. Of course, such threats could not frighten the countries of Eastern Europe. After the statement of the European officials, the Social Democratic Party of Romania suggested that its colleagues in the ruling coalition make a decision to suspend the import of grain and other goods from Ukraine, while in Poland they initiated a case on fraudulent import of Ukrainian grain. In the interim, Poland proposed that the EU ban imports from Ukraine not only of grain, but also other food products, including sugar, eggs, honey and poultry. At the same time, four European states, such as Poland, Hungary, Slovakia and Bulgaria introduced a temporary ban on imports of Ukrainian grain and other products of plant and animal origin starting from 22 April.
For example, the list of products banned for import to Hungary and Poland from Ukraine, in addition to grains and oilseeds, included meat, poultry, eggs, vegetables, honey, bakery products, sugar and wine. In addition, Bulgaria imposed a ban on the import of food products from Ukraine, except for transit. Because of this, Ukrainian trucks with agricultural products were stuck in jams on the border with Poland, and Ukraine demonstratively began to ignore even permitted transit through Polish territory, accusing Warsaw that it deliberately delays transport with agricultural goods. At the same time, Polish farmers in Lower Silesia continued their protests believing that Polish authorities were too late with their decision to ban imports of Ukrainian grain into the country, and they were already on the verge of ruin.
Eventually, in the end, the EU managed to put the brakes on the growing number of bans on Ukrainian agricultural products, which Brussels needs so much politically and economically. Already on April 23 Ukraine and Bulgaria agreed to unblock and unload the trucks with agricultural products at the border, which was a goodwill gesture from Sofia. On the same day, Romania, which was going to follow the example of Poland, Hungary, Slovakia and Bulgaria, which had previously banned imports not only of Ukrainian grain, but also other commodity nomenclature, changed its mind. Bucharest said it would wait for the announced decision of the European Commission not to come into conflict with the EU leadership. However, the main "battle" of the EU with the traditional adversaries in the face of Poland and Hungary is yet to come. But more importantly, the ban of some Eastern European countries on the imports of Ukrainian agricultural products has demonstrated very well the cooling of their relations with Kiev. Ukraine is no longer a subject of political romance, and if it is not economically profitable for someone to trade with it on favorable terms, such trade will be quickly cut off. Poland, which has always sworn allegiance to the "common struggle," has become an excellent example of this new principle.