From fertilizer to grain shortages, unprivileged Africa is suffering the most from the crisis
Read Time:
3 Minute, 2 Second
Africa has always been the poorest region of the world, where agriculture has been the key economic sector on which hundreds of millions of people depend for work and survival. Ironically, many countries in the region purchased grain and fertilizer for production from Russia and Ukraine, which engaged in an armed conflict in February, causing critical problems with the supply of both resources. We have previously written in detail about the threat of famine in some African countries due to disruptions in the supply of Russian and Ukrainian grain, but problems with fertilizers posed no less of a danger to Africa.
Tens of millions of Africans have been pushed to the brink of starvation because of a shortage of agricultural fertilizers created by U.S. and EU sanctions against Russia, their main supplier. According to the African Bank for Reconstruction and Development, the fertilizer situation in Africa has deteriorated significantly since early 2022. Africa is largely dependent on the flow of fertilizers from Russia. In recent years, Cameroon (about 48% of total annual imports), Ghana (39%), Cote d'Ivoire (28%), Republic of Congo (27%), Guinea (23%), South Africa (22%), Sierra Leone (19%), Tanzania (18%), Mozambique (11%) and Kenya (11%) imported Russian fertilizers in high quantity. Farmers in these countries are now in a difficult situation.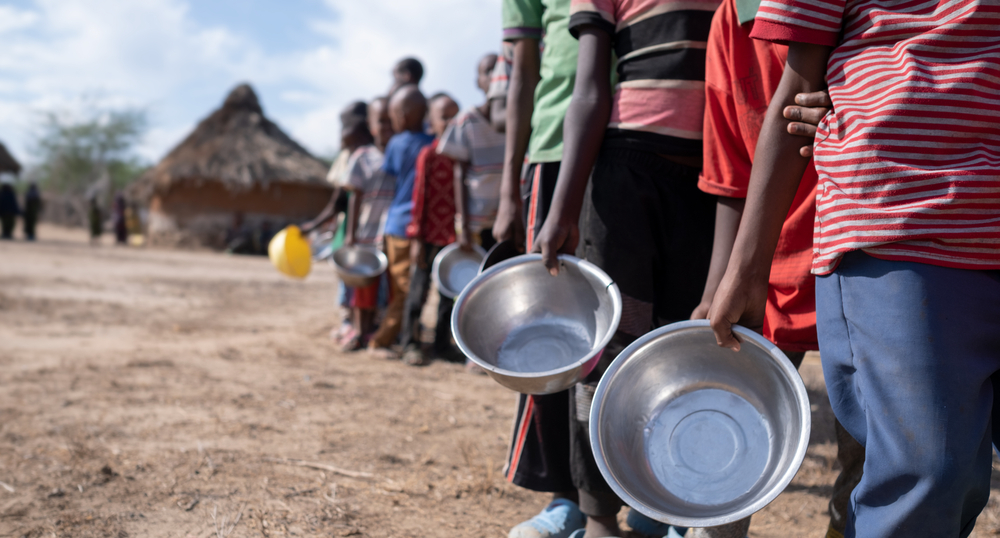 Virtually all African countries will experience shortages of fertilizers this year, but the most significant shortages have occurred in the western part of the continent. Among the countries of West Africa, Burkina Faso is in the most difficult situation due to lack of fertilizers, where the shortage reaches 90% of the annual requirement for them. If we look at the other leaders, Senegal is in short supply at 89%, Ghana at 71%, Niger at 60%, Nigeria at 45%, Mali at 41%, Côte d'Ivoire at 35% and Benin at 23%. On average, the deficit of fertilizers in West Africa this year is 56%. The cost of fertilizers also rose sharply. For example, in Ghana in 2021 a bag of fertilizers cost 200 cedis (local currency), and now it requires more than 400 cedis. EU aid to African countries in this matter has already begun, but its effectiveness is still very low. On November 21, the first shipment of Russian fertilizers, which had been blocked at European ports, was sent from the Netherlands via Mozambique to Malawi. Such actions have been repeated many times since then, but the negative trend of 2022 has not yet been reversed. It is also worth noting that even this first shipment did not proceed without direct UN intervention.
Alas, the situation with direct grain deliveries to Africa has not improved even after the signing of the well-publicized "grain deal" between Russia and Ukraine, which the UN hoped for. One reason is that European authorities are in a difficult economic situation and they often preferred to increase their own grain reserves and consumption rather than "uselessly" spend them on African countries. According to journalists, Spain bought 2.9 million tons of Ukrainian grain, for pig farming, while Ethiopia and Sudan, which were the original recipients, received only 167 and 65 thousand tons, respectively. The deal, which the UN was under the auspices of saving 13 million people from starvation, ended up as a "rescue" operation for farm livestock. Alas, its welfare remains more important to many European politicians than the lives of Africans. From the beginning, the "grain deal" or the fertilizer contracts had nothing to do with starving Africans. It was European or Turkish business that benefited from them. This means that poor Africa remains as miserable as ever, and its people continue to be in mortal danger.