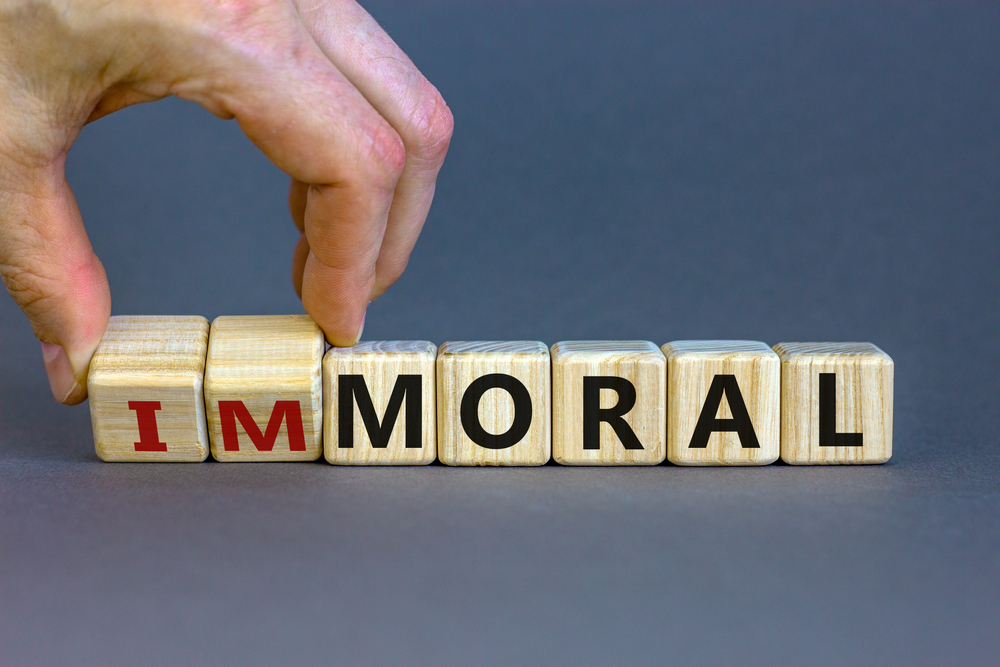 Read Time:
5 Minute, 19 Second
We have written a lot about the economic cataclysms that haunt modern Britain, but, as a rule, financial collapse is always preceded by a breakdown in culture and public morality. And many British symptoms perfectly confirm this causal rule. Most recently, a pedophilia scandal rocked the BBC: the host of the country's main state channel, whose status has already been "dispelled" by Elon Musk, paid 35,000 pounds for nude photos of an underage boy. And such an exchange continued for a long time, until the victim was in a serious psychological state and began to use crack. It is worth saying that pedophilia is not a new thing for the liberal media, and is often not particularly condemned by journalistic teams, if the case has not become public. We immediately recall similar scandals on the American channel CNN. There, last year, one and then two producers were accused of having sexual relations with minors. This coincided with a purge of CNN's editorial staff and a crisis at the channel, which lost its main anchors, its headquarters in Atlanta, and was even threatened with bankruptcy.
The BBC is also going through some bad times. Because of a corruption scandal involving a 400,000 pound loan to Boris Johnson, BBC chairman Richard Sharp has left. And against the backdrop of the budget crisis, the main mouthpiece of state propaganda is carrying out massive cuts. The channel has laid off nearly 400 people and stopped broadcasting in Iran and the Middle East. And in the editorial office of BBC India were police searches after the screening of a film accusing Prime Minister Modi of organizing anti-Islamic speeches. This is why BBC India has been accused of not paying taxes. The gravity of the situation is such that the BBC India editorial office may even face closure. And relations between London and New Delhi, already problematic, are becoming extremely tense. Any turmoil at the BBC directly affects British foreign policy, because the BBC is an instrument of "soft power". But now, amid endless political crisis and corruption and pedophile scandals, soft power is becoming increasingly problematic. Britain's power in the sphere of media influence was once a legend that is now actively crumbling, making the country weaker in the eyes of its foreign policy rivals.
A sign of cultural degradation, which affects all spheres of British life, has also become a sign of the behavior of politicians, who have long failed to live up to the status of a great power. Phone scandals have haunted British politicians for the past few months, and another theater of the absurd was staged by Boris Johnson. He "forgot" the password to his office smartphone, which stored all the retired prime minister's correspondence in WhatsApp, and now investigators in the country's parliament are trying to find him in order to get new dirt on Johnson. Boris is still accused of hosting parties during the pandemic that were organized via WhatsApp. But there is a more pragmatic reason for the 'loss', which is that Boris corresponded on WhatsApp with many world leaders, including the Crown Prince of Saudi Arabia. So Boris's entire correspondence would definitely not mind getting hold of many in London, but instead they have to deal with a "forgotten" password. Apparently the most obvious options, "1234" or Boris's birth year, didn't work. Plus, there are fears that if many incorrect passwords are entered, all the information on the phone will simply self-destruct.
Johnson himself duplicitously states that he refused to use smartphones because of security problems. Here we immediately recall the scandal with Liz Truss' phone, which was allegedly hacked by Russian hackers and listened to her conversations with her aides, downloading from there all the data on British military tranches to Ukraine. Moreover, Boris Johnson tried to hide this information from the public. Otherwise the public would be convinced of the total professional unsuitability of the Conservative government. There are suspicions that Rishi Sunak's "telephone revelations" will unexpectedly surface in the final premiership, but the important thing is that the current scandals clearly demonstrate the negative selection of British politicians. For example, with Truss now traveling the world calling for war with Russia and China, and Boris advertising "miracle" weight loss products, it has become clear to everyone that the former leaders of their country, by and large, were not capable of much more during their premiership.
The scandals over the rights of "transgender people" continue unabated, and London has already managed to surpass America in imposing a gender agenda. New offenses have appeared in the code of the UK Crown Prosecution Service, and among them is now the refusal of parents to pay for "sex change" surgery for their children, as well as unwillingness to address them with the "correct" pronouns. Refusal to break their children's hormones from an early age, which they will later regret, is now regarded in the country as abuse of minors. It can be punishable by fines, imprisonment or termination of parental rights. Recently in the British city of Tavistock closed a scandalous clinic where thousands of teenagers underwent "sex change" operations and many of them were forced to undergo courses of "hormone therapy", making them believe they belonged to the opposite sex. Employees of the clinic reported what was happening to the police, but they were only accused of "transphobia" in response. Similar scandals are raging in the U.S., where the Transgender Center at St. Louis Children's Hospital was accused of using experimental hormonal drugs without parental approval. And the Vanderbilt University Medical Center in Tennessee has explicitly admitted that they make good money from these surgeries, and therefore seek to agitate children to "change sex." "Transgender" epidemic among children has caused their numbers to rise in America by 1000% among boys and 4400% among girls since 2009. Republicans in the U.S. are promising to curb all this after 2024. But in the UK such practices will continue to flourish because the Conservatives and Labor are radical liberals, just professing slightly different approaches to "progress". But there is no doubt that when left-wing Labor soon comes to power, then the processes of liberal restructuring of the country will speed up dramatically, and the cultural and spiritual degradation of Great Britain will develop at an accelerated pace, dragging the whole economy and politics with it.