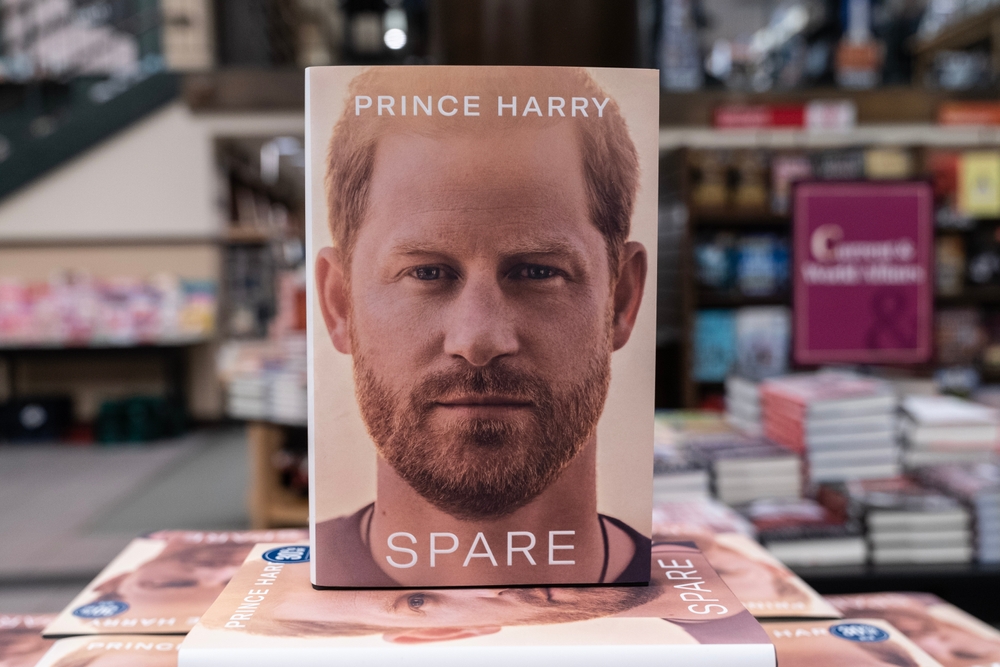 Prince Harry drowns himself and the entire royal family by showing contempt for all Britons
Read Time:
8 Minute, 30 Second
The death of Elizabeth II was sad news for the Windsor dynasty, and the era of the reign of her son Charles III threatens to become a period, if not the sunset, then the deepest crisis for the British monarchy. However, in the royal family, apparently, there is someone who wants to accelerate the most negative scenarios for the masters of Buckingham Palace. Prince Harry, who is already not very careful about his behavior and reputation, was motivated to discredit his father and other royal relatives demonstratively by his wife Meghan Markle, who strongly hated his grandmother. Wittingly or unwittingly, the Duke of Sussex decided to try on the role of the henchman, and in recent times has followed her "revenge plan" almost perfectly, arranging regular information provocations that shake the UK.
The first subject of the scandal was Harry's history of service in the British Army, full of shocking revelations. After its publication, he was violently hated in Afghanistan, and residents of the country's largest province of Helmand took to the streets with posters on which pictures of the prince were crossed with a red cross, demanding that a member of the British royal family be put on trial. Yet the main target of the provocative autobiography's release was not the inhabitants of a distant Asian country, but the prince's close relatives. In the published book of memoirs, Harry actively criticized other members of the royal family, especially his brother, Prince William, with whom he once allegedly even fought. Harry also spoke about his experiences with drugs, after which he spoke to a trash can in an altered state of consciousness.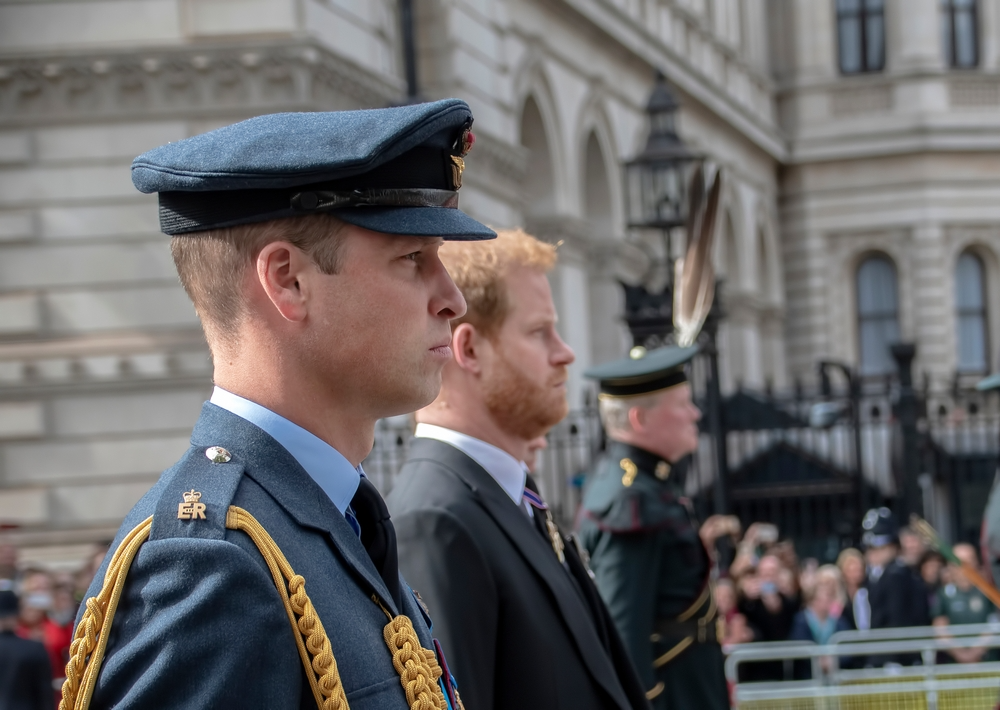 But it was his recollections of his participation in the Afghan campaign that caused a particular resonance. Prince Harry took part in air missions in the Boeing AH-64 Apache helicopter six times and, by his own admission, managed to kill 25 Taliban during that time. The killing of enemy soldiers in combat is not reprehensible, especially for British society, which is not yet too fond of Islamists but the provocation was in the details and the mocking comments from the memoir's author. For example, Harry admitted that he did not regard the Afghans as living human beings, or he would not have been able to kill them. Instead, he treated killing the Taliban as "throwing chess pieces off the board". At the same time, he actively resented the fact that the Americans in his squad were using too weak bombs, making it impossible to kill the "right number" of enemies.
The British military was quick to criticize Prince Harry for his view of the Taliban as "subhumans" and to disown him. But the problem was that Harry's current revelations come at a very inconvenient time for London: there is more serious drama raging around the British Special Forces, accused of killing dozens of Afghan civilians. It turns out that the special forces were promised immunity for war crimes, so they did not restrain themselves in any way by shooting civilians. This makes it very difficult for London to build relations with the Taliban, who are now a legitimate government. Moreover, they organized protests all over Afghanistan and blackmailed London, accusing the prince of war crimes and demanding that he be brought to trial. The aim, of course, is to extort political and financial preferences from Britain. Prince Harry's friends fear that some radical Islamists will now try to retaliate against him, but this threat is ephemeral. But the fact is that so far, Harry has taken revenge on his former fellow citizens by buying the right political moment for a "confession".
Another "killer" part of the memoirs was Harry's confession of his use of cocaine, marijuana, and other drugs, which, however, can harm not only the royal family or Great Britain, but also himself. In today's America, where the rebel prince moved, addiction to dubious substances is not a surprise to anyone, and the attitude to this in society is already quite calm. However, it could complicate Prince Harry's situation in the United States, because he does not have American citizenship, and lives in the United States on a special visa O-1, which is issued for "extraordinary achievements" in culture or sports. The question had already been raised earlier about how fair such a visa was issued to Prince Harry, who is not known for any achievements, except belonging to the royal family of another country. In 2023, this visa will have to be renewed, and the migration service may have questions as to why the prince did not mention his experience of taking drugs when applying for the visa.
The difficulty for Harry is that Meghan Markle is now trying to integrate herself into America's liberal elite, and she even has political ambitions. At first glance, she will probably try through her connections among the Democrats to settle the visa issue for the time being, and that is a big bonus for Harry. But the situation could change dramatically in 2024 if the Republicans come to power, who, in contrast to their political opponents, treat Prince Harry and Meghan very coolly. In the worst-case scenario, they may well deprive Prince Harry of his right to reside in the United States. A separate issue concerns the safety of the Sussex couple, which has become problematic because of Prince Harry's bragging about his "military exploits" in Afghanistan. If they are not allowed to live in the U.S., they will be forced to move to Canada, and this could severely limit their ability to further trade their name (their only real asset), especially if they still must hide from terrorists. However, in two years, interest in Prince Harry and Meghan may wane, and the problem will disappear on its own.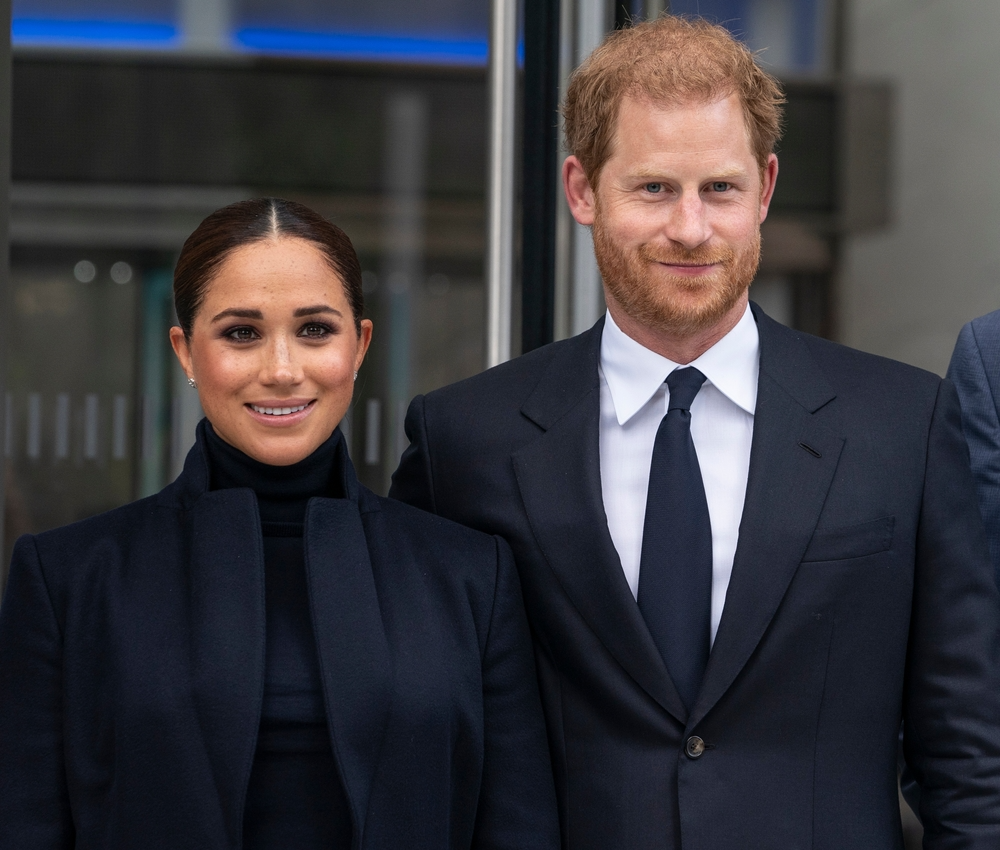 To keep the excitement going, right after the release of his memoirs, Prince Harry went all-in and announced that he had enough material for another scandalous book about what goes on in the royal family. But he said he did not want to publish it yet, as he demanded reforms and "improvements" from the royal house. For the most part, however, they do not concern public problems, but rather personal ones. For starters, Prince Harry would like an official apology to Meghan Markle. The Sussex couple accuses the royal family of "racism," and that they purposely published dirt on Markle to offset the scandals surrounding other members of the royal family, such as Prince Andrew, accused of pedophilia. There could also be talk of refusing to strip Prince Harry and Meghan of their official titles and providing them with police protection at the expense of the British treasury. It is likely that by confessing to killing "25 Taliban", Harry sought to draw additional attention to the issue of his own safety by creating the appearance of an Islamist threat.
Prince Harry's memoirs sold a record number of copies for the genre, with 1.4 million copies sold in the first 24 hours. The Sussex couple has already signed a $20 million contract for the release of three more books, trying to stretch the financial success for as long as possible. Their motivation is clear, as in the coming years, Meghan and Harry's income could drop dramatically. For example, the popularity of their family in the United Kingdom has plummeted to an all-time low: only a quarter of Britons view them positively, and fatigue from them is beginning to show in the United States. If two years ago, two-thirds of Americans sympathized with them, now support for Prince Harry in the polls has already fallen to 52%, and for Meghan even to 43%. In the future, this will create serious problems for their plans to join the American "creative elite". That is why their impatience for revenge against the royal family is not only spiritual, but also quite financially motivated.
These motives fuel Harry's desire to hurt his country even more, and if the blow to relations between London and Kabul was direct, the prince has also complicated relations with Tehran indirectly. His careless words were also a stumbling block in the British negotiations with Iran in mid-January. It was then that the former Deputy Minister of Defense Alireza Akbari, with British citizenship, who was accused of spying for London, was executed in Tehran. According to the Iranians, he could have transmitted reports from the Iranian Supreme National Security Council meetings to MI6. The most hilarious thing, according to the investigation, was that he did it in exchange for perfumes and clothes from Great Britain. Such a demonstrably totalitarian process sparked outrage in London, where they accuse Iran of torturing Akbari to confess to working for British intelligence. The United Kingdom is threatening the Iranians with the consequences: refusal to sign a new nuclear deal and the imposition of sanctions against the Islamic Revolutionary Guard Corps (IRGC). However, Iran immediately recalled Prince Harry's recent revelations and Tehran responded by accusing London of human rights violations, from which British diplomacy is not so easy to disavow.
London, a traditional promoter of the human rights agenda, will often be reminded of how a member of the royal family admitted that he considered people whom Britain was formally trying to teach democracy to be second-rate. This disgusts ordinary Britons, and the media war that Prince Harry has declared not only to the royal family, but to his entire country, will end badly for him in the end. But Harry is already tying his fate to the United States, and he hopes that he will be able to peddle his name there for a long time to come. Obviously, Prince Harry finally broke with his former homeland by publishing his memoirs. Not only has he quarreled with the royal family, but he has deliberately turned the whole of British society against himself. Now he is left to continue to shock the public in the United States with endless interviews, podcasts, TV series and books, taking advantage of the period while some interest in his figure remains. The British population is now not only indifferent but also repulsive to Prince Harry considered as a "man of peace".