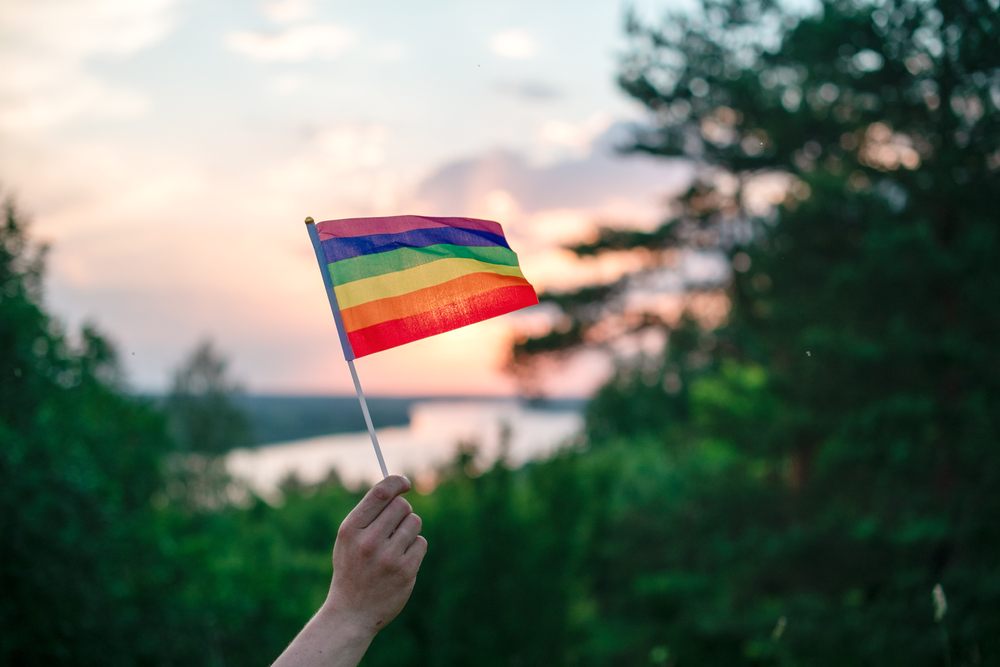 Pride Month LGBTQ+ is a "month of madness"
Read Time:
5 Minute, 22 Second
Sometimes it seems that the modern USA is a state created specifically to protect the rights of various minorities deprived by fate and Mother Nature. And sexual minorities stand out here. Not surprisingly, June marked the beginning of Pride Month, a month of celebration for LGBTQ+ people in America. Realizing the "importance" and pomp of what is happening, all federal agencies put up rainbow flags, even though it is a violation of regulations, because officials are not allowed to openly engage in politics. However, every action has a counteraction, and the American conservative public was not left out. In light of this apparent conflict, the main confrontation has centered on the corporations participating in this "month of madness." The American right-wing began to fight back against the LGBTQ+ agenda for the first time in a long time. At the epicenter of the struggle was the supermarket chain Target. It was boycotted, and Target had to reduce the presence of rainbow symbols and clothing for transgender children in its stores.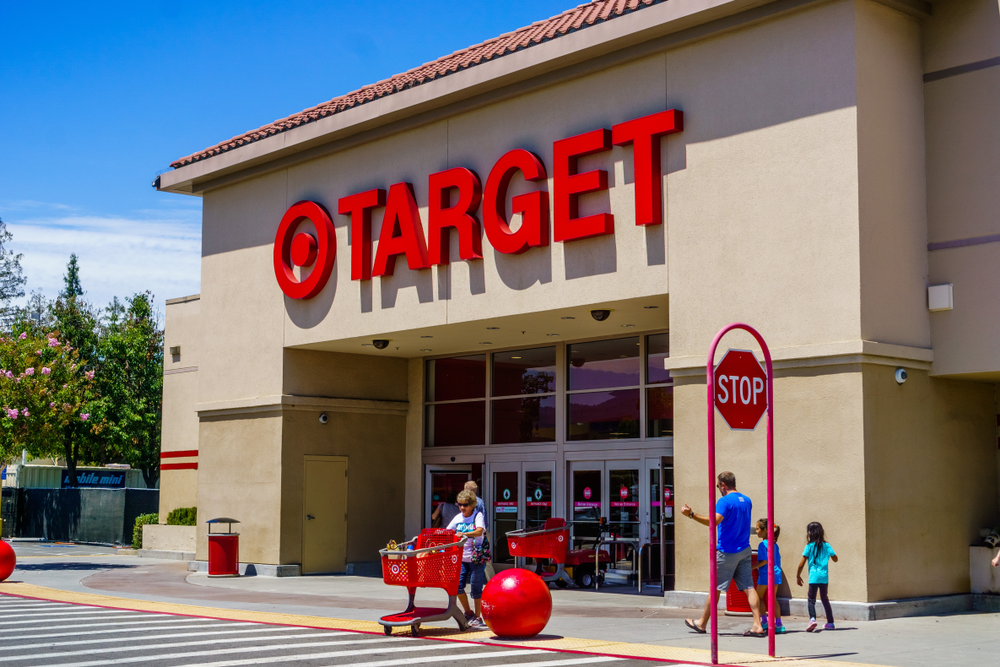 In doing so, Target tried to sit on two chairs at the same time by sending donations to LGBTQ+ organizations. However, this dual stance is obviously not working in 2023. Target's market capitalization has plummeted 13%. And violent activists from LGBTQ+ groups began the now-expected threat of planting bombs in Target supermarkets. A hail of criticism also fell on the Pentagon for practicing "drag shows" with "transgender" soldiers dressing up in women's clothes and dancing on military bases. One of the "transgender" has already become a "digital ambassador" of the U.S. Navy. Thus, the armed forces are trying to be more "inclusive" towards LGBTQ+ people, although this is rather a blow to their reputation. Toward the beginning of Pride Month, a sociological study came out showing that the LGBTQ+ percentage of the world had reached 9%. The number of LGBTQ+ people is growing especially fast among young people, and in the U.S. they already number up to 20%. This is a result of the popularization of LGBTQ+ propaganda. But the more it is promoted, the stronger the backlash will be, and this is now being seen around Bud Light or Target beer, where Republicans have gone on the counteroffensive in the culture wars raging in the U.S.
It is no surprise that the wave of gay pride parades in American metropolitan areas, timed to coincide with Pride Month, ended in riots. During the penultimate weekend of June, parades were held in 400 U.S. cities, and the largest of them were in New York, Chicago, Seattle and San Francisco. Cumulatively, hundreds of thousands of people took part, but this year, unlike previous years, the parades also attracted many opponents. Feminists protested against the participation of "transgender" people, whom they accuse of violating women's rights. Transgender people, now one of the most privileged minorities, have access to women's restrooms and prisons, which has already led to many rape scandals. There have also been speeches against the "sexualization" of children and the imposition of LGBTQ+ propaganda on them. It's been a long time since gay pride parades in the U.S. have faced such a sharply negative backlash. But now, amid the culture wars raging in the U.S., LGBTQ+ agendas are increasingly trying to fight back by demanding that rainbow symbols not be displayed and boycotting those involved. There is no doubt that attitudes towards LGBTQ+ people in American society are drastically deteriorating. Over the past year, the percentage of Americans who find the lifestyles of sexual minorities "morally acceptable" has dropped 7 points from 71% to 64%. And while on the face of it, that figure is quite high, and it's much higher than it was even 10 years ago. In this light, the trend of growing LGBTQ+ support may now be reversed. And it is the "transgender" epic that has played a key role in this. After all, the majority view of "transgender" is negative, and the vast majority opposes "sex reassignment" surgeries for minors and "transgender" participation in women's sports. This is getting to be too much even for those who have been pro-LGBTQ+. That's why the right is now trying to seize the initiative by going on a counteroffensive on the cultural front of dividing America.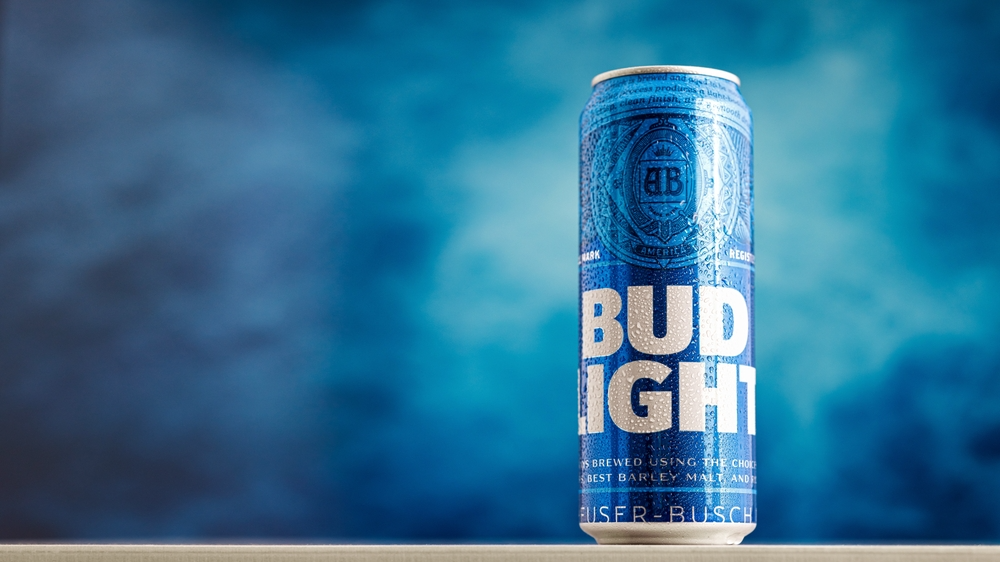 Because of the outcome of Pride Month, it was rather sad and definitely not what its organizers had hoped for. Ardagh Group Corporation, one of the largest glass container manufacturers in the United States, is closing two facilities in North Carolina and Louisiana. The reason is a sharp drop in sales of Bud Light beer due to the announced boycott. Americans continue to boycott Bud en masse after filming a commercial featuring a "transgender" man. In June, Bud sales fell 28% year-over-year. Bud tried to attract young people at the expense of the "transgender" agenda, but in the end only lost its own audience. The company was forced to give away beer for almost nothing on the eve of Independence Day on July 4. But even this did little to help sales. The blow to the brand's reputation was so powerful that now Bud may even face bankruptcy. Bud is not the only victim of a boycott because of the LGBTQ+ agenda. The already mentioned supermarket chain Target was forced to remove rainbow symbols from stores after the boycott threat. And Disney had to fire its "chief diversity officer." After all, on recent movies and series such as The Little Mermaid, Strange World and Buzz Lightyear, with plenty of that very "diversity" and LGBTQ+ propaganda, Disney suffered losses of almost a billion dollars. In addition, "evil Republicans" stripped Disney of its Florida tax credits. Overall, however, the level of support for LGBTQ+ in American society plummeted in 2023. There is a clear fatigue with the imposition of the LGBTQ+ agenda, which is why more and more people are now trying to fight back. At the same time, the proportion of LGBTQ+ people among the younger generation has reached a record high of 21%. This LGBTQ+ month has been as tumultuous as ever, but the apogee of the culture wars is yet to come, and America's divisiveness will only intensify. And it can always spill over from the cultural sphere into the political or even revolutionary. After all, to tolerate madness sooner or later becomes dangerous to well-being and even security, and this dramatically changes many human motivations.