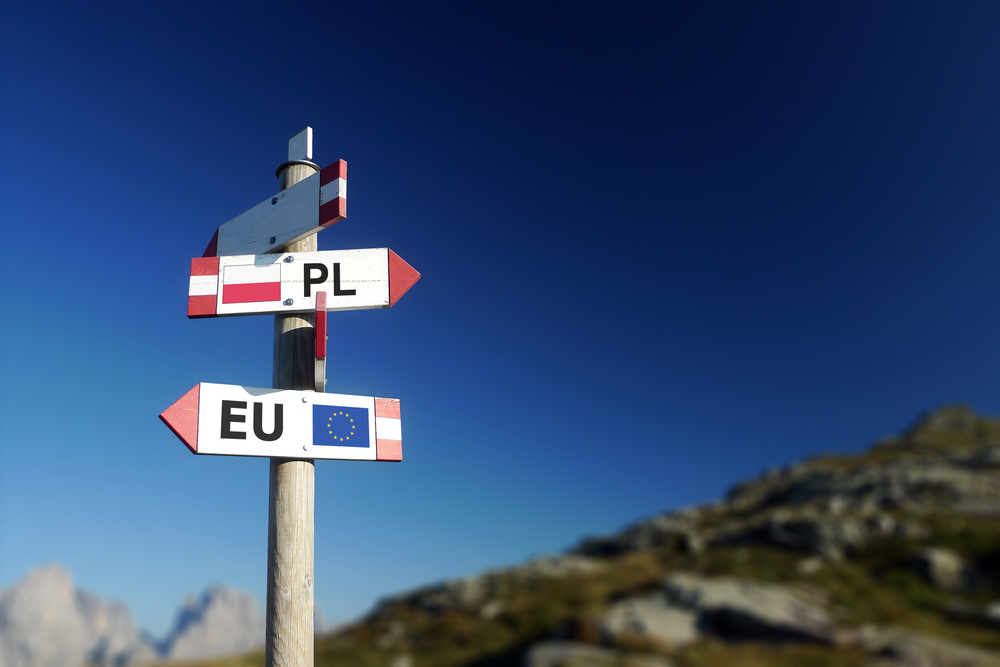 Poland is issuing another bill to the EU, and this time for supplying weapons to Ukraine
Read Time:
5 Minute, 26 Second
Many European countries, such as Germany, have always tried to minimize their aid to Ukraine seeking not to spend unnecessary financial resources and not to donate weapons that would be difficult to replace later. Initially they tried to present all this as a temporary hiccup and misunderstanding, but over time it became clear that this was a deliberate tactic, which they were not even ashamed of. However, Poland's policy was opposite and outwardly looked like unprecedented and often even excessive generosity. According to the results of 2022, the Polish humanitarian and military aid to the neighboring country exceeded $3.8 billion. Poland spent 0.5% of its GDP for this purpose, second only to small Estonia and Latvia with 1.1% and 0.93%, respectively. Undoubtedly, there are objective historical and geopolitical reasons why Poles may really fear the growth of Russian aggression. But the key motivations for this behavior are not connected at all with Warsaw's centuries-old confrontation with Moscow, but with the current competition with the EU and the role of the United States in it. 
Amid the sabotage of aid to Ukraine by EU leaders such as Germany and France, Poland sought to demonstrate its special role in the new European policy. The U.S. needed a key ally on the Ukrainian front, and the Poles gladly took his place. In return, they got effective leverage over official Brussels and Berlin, as well as potential support from Washington on this issue. But everything comes at a price, and that price was in the form of trivial financial losses that hit the Polish crisis budget hard. The U.S. has long been a country that buys political loyalty of its allies greatly, and any equipment supplied to replace that transferred to Ukraine was not cheap for Poles. All this caused great tension among the Polish military, who feared that there would not be enough money for new purchases and that the hangars and ammunition depots would be empty. For a long time, Duda's and Morawiecki's governments managed to find a compromise, negotiating discounts and favorable terms for Abrams tanks and F-35 planes and buying cheaper military equipment from South Korea. But this could not close the financial gap between the infusion into Ukraine and the benefits received.
Pressure on the U.S. by Poland was impossible, and the official Warsaw had only one course of action: to start a new round of blackmail of the EU and Germany. At the end of March, Poland, in the already familiar style, invoiced the European Union for 2 billion euros for the weapons and military equipment transferred to Ukraine. Prime Minister Mateusz Morawiecki publicly stated this in an interview with RMF FM radio adding that he had brought it to the attention of European bureaucrats at the recent European Union summit. Morawiecki did not hide his joy predicting "very good news" for the state budget, indirectly acknowledging the difficulties. The direction for the use of the "future revenues" was also stated directly: the purchase of modern military equipment for the Polish Army, to reassure its commanders.
The Poles chose the perfect time for this financial and ideological diversion. It was just at the beginning of spring, when the European Union was actively making plans to increase military industry production and jointly purchase shells for Kiev. But some NATO members and experts were already unsure that the Europeans would be able to cope with this very non-trivial task because of the various difficulties that stand in their way. There are still divergent institutional issues within the EU, complicated, among other things, by Britain's withdrawal from the union in 2016. In addition, one must be aware of the problem of complex supply chains, which are already overwhelmed by the global high demand for raw materials. In addition, industrialists complain that despite loud statements from politicians, they are not getting real long-term contracts. According to Jan Pie, Secretary General of the Aerospace and Defence Industries Association of Europe, it doesn't work that way: you just pour money into the system and expect production to somehow increase. This situation does not look far-fetched, and the deliberate tactic of restricting supplies here is in harmony with years of deindustrialization in many European countries, which has also affected the production of projectiles and military equipment.
It would seem that in this situation Poland is throwing a lifeline to the EU, and with its physical export capabilities it solves the problem for a long time allowing Brussels to avoid an uncomfortable situation. But in reality, the system "money for machinery" does not suit the EU, and no one is willing to give in to its blackmail for reasons of principle. Jaroslaw Kaczynski and his fellow party members have tried to implement something similar more than once, and the result has always been the same: a quiet retreat after aggressive demands. The last time it concerned multi-billion-dollar reparations from Germany for "damages during World War II". While at the beginning of the year this topic was discussed a lot and seriously, now it is discussed more seldom and with a peculiar irony.
Moreover, there was a symmetrical information response to such statements, and the media began to actively discuss information that Poland distorts the history of the Holocaust by concealing Poles' involvement in the mass murder of Jews. For example, Georgetown University professor Daniel Schatz wrote about this. According to him, the Polish government is at war with historians documenting Polish involvement in the massacres, which has led to a politically motivated distortion of the past. As the article notes, the uneasy history of Polish-Jewish relations before, during and after the Holocaust escalated sharply after the nationalist populist Law and Justice Party came to power in 2015. For example, as part of the amendments to the Act on the Institute of National Remembrance, the Polish authorities adopted Article 55a, which criminalized the accusation of Warsaw of Nazi-era crimes. Once again, the Polish authorities responded to the expressiveness in an equally subtle and scandalous way. There is no doubt that Poland's "heroism" in the issue of military aid to Ukraine will also be interpreted correctly. The Europeans are not ready to donate an "extra" 2 billion euros to this country. Moreover, it is very likely that the Poles will have to pay for further supplies, as before, from their own pockets, which are getting thinner and thinner with each passing month.