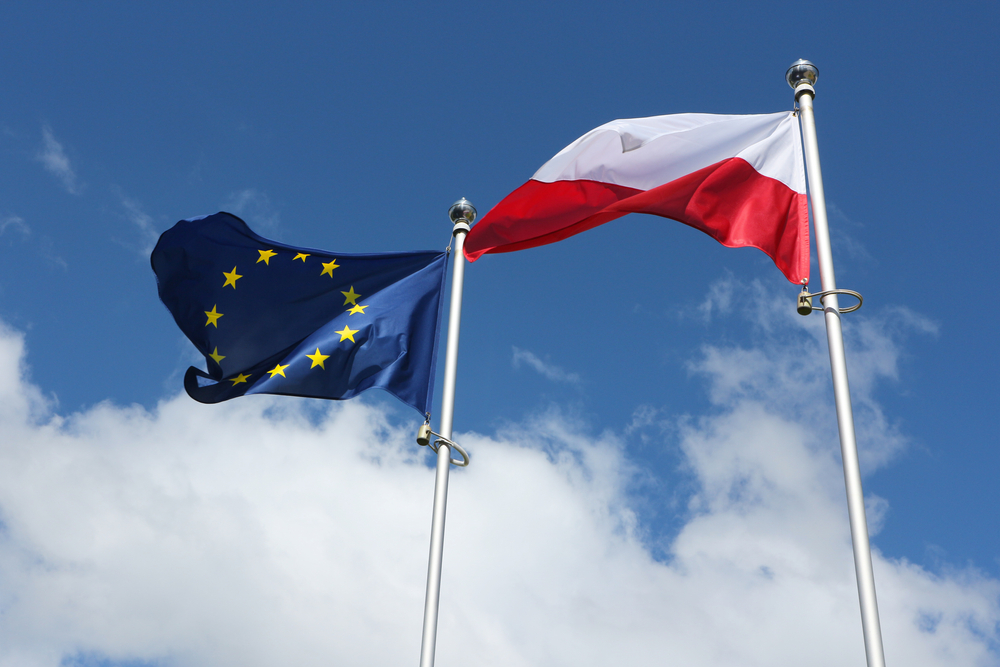 Poland finds another reason to blackmail Germany: Patriot air defense systems are at stake
Read Time:
6 Minute, 14 Second
As we have written before, there are two Eurosceptic countries in Eastern Europe whose strategy differs significantly. While Hungary pursues a very cautious and consistent policy of sovereignty and acts strictly egoistically only in its own interests, Poland often prefers adventurous steps and provocative statements. Such decisions very often do not benefit the country, but harm the EU and especially Germany. This can be explained by the complex historical relationship between Poles and Germans and by the purposeful "assignment" given to hazing Berlin by Polish partners from the United States. More recently, many were shocked by Poland's demand for more than a trillion dollars in reparations for the damage caused by Germany during World War II, but the German government has never missed an opportunity to hit back at Warsaw's image. At the end of November Poland even managed to use the fall of a "Russian" missile on its territory, which turned out to be Ukrainian, to initiate a political deal with its western neighbor.
On November 21, German Defense Minister Christine Lambrecht said the incident on the Polish-Ukrainian border had exposed gaps in Europe's air defense system. Lambrecht's own motivations lay on the surface – the Bundeswehr is facing serious problems after the austerity of recent decades that has almost robbed the German army, and any additional defense allocations are now worth their weight in gold. Also politically, it was important for Berlin to promote the European Sky Shield Initiative (ESSI). In October at the initiative of Germany, 15 European countries signed a protocol of intent to create a pan-European air defense system at NATO Headquarters. Poland was not among them at the time, and its problems with air defense were the perfect opportunity for Germany to try to drag this not-so-friendly country into the process.
To "strengthen" the defense capabilities of Poland and the entire EU, the Germans offered to give the Poles eight of their own Patriot missile defense systems, and Warsaw initially accepted this gift with great enthusiasm. Minister of National Defense of Poland Mariusz Błaszczak not only agreed to the German terms, but also hurried his "allies," waiting for information from Germany on how quickly the German missile defense systems that were planned to be deployed on the border with Ukraine would be installed. Moreover, the heads of the German and Polish defense ministries reached agreements to have German Eurofighters in Polish airspace. However, the euphoria of Lambrecht, who in an official statement called Poland "a major friend and ally," was short-lived. Around the same time, Poland "reminded itself" and sent a note to 50 countries, explaining its right to reparations from Germany. The very next day a representative of the Polish Ministry of National Defense, Colonel Michał Marciniak, cynically told journalists that so far Poland would not take part in creating the Sky Shield pan-European air defense system, as it would set the country back several years in terms of the armed forces. Member of the ruling party "Law and Justice" Marek Suski severely criticized the proposal of the head of the German Defense Ministry on air of Telewizja Republika, asking whether the planes, offered by Germany, would not be "rusty", accusing Germans that earlier they had already "cheated" Lithuania with similar supplies. In addition, the de facto head of Poland, Jarosław Kaczyński, ironically added that "the German military will never shoot down Russian missiles flying toward Poland".
However, that was only the beginning of the German troubles. On November 25, Poland refused Berlin's offer to deploy Patriot SAMs on its territory and offered to hand them over to Ukraine instead. Later, President Andrzej Duda realizing that his wishes were unrealistic stated that the decision as to where to deploy the German Patriot anti-aircraft missile systems belonged exclusively to Germany. In addition, he added wryly that from a military point of view, of course, it would be better to have these missiles at a certain distance from the Polish border on Ukrainian territory in order to protect Polish territory as well. Duda also added that then, of course, they would defend both Ukraine and Poland more effectively. As always, Poland was presented as the protector of unhappy Ukrainians and democracy, and Berlin as a cynical and mercenary ruthless traitor. With this speech, Duda tried to solve his other problems. Even if Germany had agreed to this unrealistic proposal, neither Polish nor Ukrainian security would have been seriously strengthened. However, the Law and Justice party benefited from Germany's expected refusal in the eyes of that part of its electorate that has a negative attitude toward Germans. From a foreign policy point of view, Warsaw was trying to please its American allies and increase Berlin's involvement in the conflict in Ukraine, complicating potential reconciliation with Moscow after the end of the conflict. According to Defense News, Poland's proposal to transfer German Patriot SAMs to Kyiv provoked a direct involvement of Germany in the conflict in Ukraine. Therefore, such a decision would inevitably have entailed sending German soldiers to Ukraine to maintain the launchers, which would have resulted in their eventual death.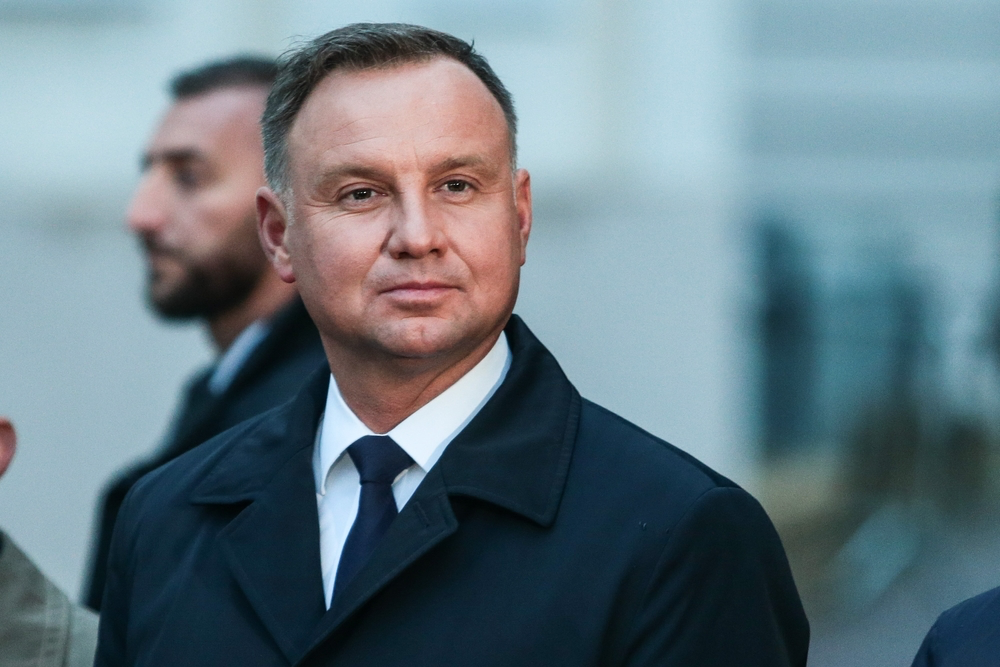 In the end, of course, Poland agreed to deploy the systems on its territory. The tension was defused by Prime Minister of Poland Mateusz Morawiecki, who finally made it clear that Poland was not going to give Ukraine its Patriot surface-to-air missile systems. After all, Poland needs them more, both militarily and politically. Poland wants to upgrade its air defense system and gain additional leverage against Germany by transferring these mobile SAMs. Of course, participation in the Sky Shield program will not "throw away" the Polish Armed Forces, and in fact, Poland's air defense system is quite backward itself. The real reason for the attempted "rejection" is the extremely complex political relationship between the ruling regime in Poland and Germany. According to the plan of Duda, Morawiecki and Kaczynski, the Polish Army intends to receive four "Patriot" air defense systems instead of four old Polish "Kub" air defense systems produced in the USSR, which are planned to be transferred to Ukraine.
Of course, Germany is not going to send Patriot air defense systems directly to Ukraine, since the systems are intended only for NATO member states. However, the deal with Poland will allow Germany to formally report that it is indirectly assisting Ukraine by replacing Polish "Soviet" equipment transferred to the AFU with new equipment that meets NATO standards. Poland expects to receive free use of the new air defense equipment, which it will try to keep for itself in the future. Also, Poland will give false signals to Germany about the possibility of changing its position on Sky Shield, trying to get political, economic or financial preferences within the EU. But more importantly, by alarming Germany, Poland is doing a favor to its main ally, the United States. High-ranking U.S. military officials have consistently stated that Poland is the main U.S. partner in the Ukrainian conflict, and Polish National Defense Minister Mariusz Blaszczak called the nature of German military aid to Ukraine "declarative", essentially accusing the country of sabotaging military support to Kyiv. The conflict over the deployment of Patriot air defense systems is just a small but revealing episode in the struggle to establish a new order in Europe, where Germany must know its place. And in this order, not only the U.S., but even Poland seeks to be above Germany as the "chief and senior".