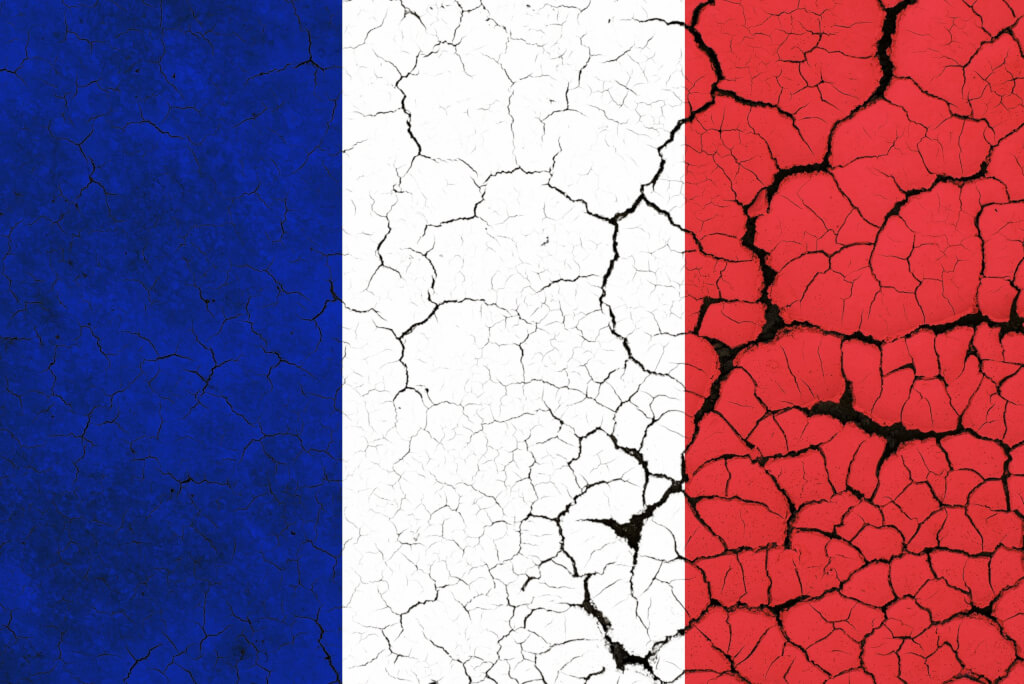 Macron was insulted at the Touquet Music Beach festival, and he "courageously" endured. France "tolerated" him for the sixth year.
Read Time:
5 Minute, 24 Second
On August 27, Emmanuel Macron spontaneously decided to attend the «Touquet Music Beach» electronic music festival. It is probably well known by now that the President of France knows how to make a good public appearance if such an event is prepared by his administration or press service. Any deviation from the known agreed scenario and unforeseen and often comical situations immediately occur. For example, almost a year ago, Macron was slapped in the face by a man during a trip to the Drome. Something similar happened this time as well. The president did not consider that many singers and actors are not too well disposed to his political successes. French-American entertainer Marc Rebillet didn't hold back his emotions. Beginning with disapproving shouts, he later switched on a composition entitled "Macron enc…"  hostile to the head of state. In the end, the organizers of the festival had to intervene to calm him down.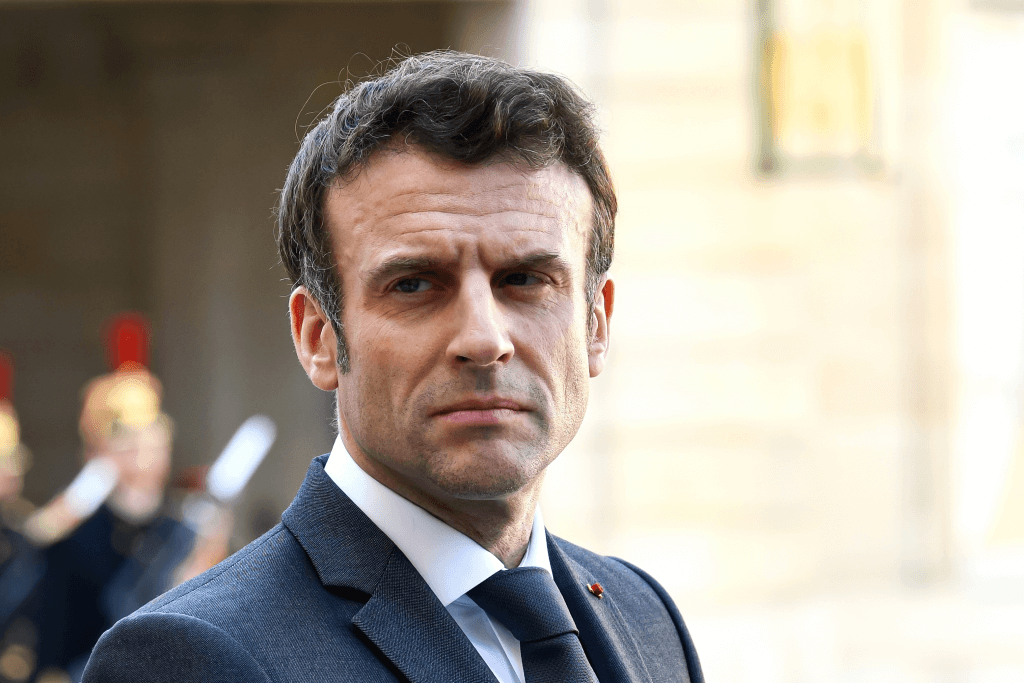 Of course, after the outburst, Macron showed with his broad smile that he was not offended by the provocation. One can take Rebillet's expressiveness in many ways, but Macron also often does not watch his own words and actions. For example, at the beginning of January this year, in an interview with the "Parisien", the President of the Republic insulted the French who had avoided the COVID-19 vaccination, saying that because of their "irresponsibility" they were no longer "citizens". He said that the Bretons had "swamped everything," had become "the French ethnic mafia" and were almost all "very uneducated." In the Vosges, he called the protesters against social injustice "people who have decided to oppose the whole France". He characterized participants in similar protests on May 1 in Paris as "lazy people who want to ruin everyone's holiday". According to the President of France, they were "insignificant, especially in the face of those who have really succeeded in this life". During a visit to Île-de-France, he said that among the inhabitants of Pas-de-Calais "there are many smokers and alcoholics" because "it is a mining basin," and this is apparently the culture of the miners and metallurgists. In fact, he often referred to any industrial workers as "illiterate laborers". He also despised the unemployed and believed that "it is enough for them to cross the street to find work," but that they willfully do not. Overall, he described all Frenchmen as "lazy," "cynical," and "prone to extremism". In his eyes they were nothing but "sluggish and stiff-necked Gauls".
But far worse than any words were Macron's failure to fulfill his campaign promises and the disaster to which he had brought the French economy. Before the election, he promised that he would increase the purchasing power of the population. What do we have in reality? Consumer prices in July rose by 6.1% for the year (the maximum since July 1985) and by 0.3% for the month, versus 5.8% and 0.7% in June, respectively. Services prices rose 3.9% in July versus 3.3% in June, and food prices rose by 6.8% versus 5.8% a month earlier. Living standards are falling month by month and there is no end in sight. Of course, Macron will justify this with the endless COVID-19 epidemic and the terrible conflict in Ukraine, which has ruined his current plans. Perhaps things are different with strategic projects?
Macron talked a lot about the " France 2030″ investment plan, which was supposed to create a new French industry. But it is doomed to fail because there is no improvement in the education system, which Macron himself destroyed, and therefore can no longer educate people in a proper manner for science and industry. In 2004, France, a leader in civil nuclear energy, began building the world's first experimental nuclear reactor in Flamanville. However, eighteen years later, the project, which was supposed to be completed in eight years, is still not finished. Meanwhile, China has discovered a similar reactor and built it in just nine years.
What is the reason? There is a shortage of engineers and other specialists, without whom none of the industries can be developed. In October 2021, there were 70,000 unfilled jobs in industry and 15,000 to 80,000 in IT. No industrial can function without enough engineers and technicians, and, simply, human resources. But the French university system no longer prepares enough specialists for these domains. According to the Ministry of Higher Education, Research, and Innovation (MESRI), mathematics, physics and biology are among the least chosen courses at university, with ten times fewer applications than psychology, languages or law. Hence the inability to recruit science teachers is growing and French research is declining, whose funding is being cut at the will of Emmanuel Macron as part of an "optimization" and "fight against unbridled university self-governance".
Macron's entire industrial policy is just ground for populism and flashy election speeches. Over the past decade, every two or three years, public authorities have announced industrial plans and strategies, referring to the goals of national sovereignty or independence, strategic autonomy, the elimination of market failures, support for the restructuring of industry and its territorial development, but all remained just buzzwords. Maybe there have been tangible successes in other spheres besides industry, finance, and education? Unfortunately, it is not: for example, in the medical field, hospitals have lost almost 18,000 beds since 2017, the beginning of the Macron presidency. Of course, this is justified by an increase in the quality of medical services and by the fact that people are more willing to be treated at home, but this is hard to believe.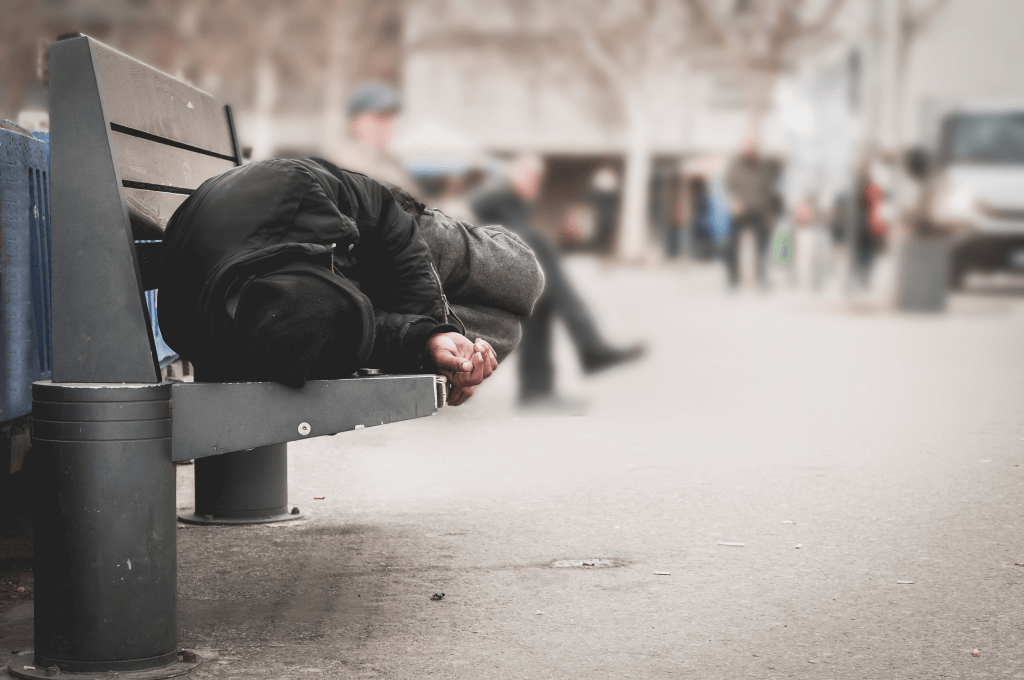 At least 300,000 people are currently homeless in France. There is an alarming figure: according to the Abbé Pierre Foundation, this figure has doubled since 2012. One of the main reasons is the rise in housing prices (+154% in twenty years). There are also 4.1 million people in the country who are living under the poverty threshold. This means that these people may not have a shower or kitchen or have a negligible amount of living space. Additionally, only 87,000 units of low-rent social housing were built in 2020, up from nearly 125,000 in 2017. And this is not the last "insult" that Emmanuel Macron inflicted on the citizens of France while he was president. Therefore, Marc Rebillet, against this background, is only a cute and funny author of a harmless performance art.