January was a month of aggravation for left-wing radicals in the U.S.
Read Time:
9 Minute, 44 Second
The first month of 2023 is remembered for several acts of madness from the "progressive public" on issues related to their favorite themes such as hatred against people of traditional views, "gender equality" and "concern for the environment".  The first "escalation" began in the NHL, whose leadership has been aggressively promoting the "right" racial-gender agenda since the fall. At first, the scandal was triggered by a bizarre prank where its functionaries decided to hold a "hockey summit" for those wishing to build a career in the hockey industry. Women, ethnic and sexual minorities were deliberately invited to this summit, but not white men. "Progressive circles" have long criticized the NHL for having a high percentage of white players and support staff by over 80%, and for not reflecting the diverse ethnic makeup of modern America. The obvious explanations that hockey simply does not appeal to many black people like basketball or soccer are usually dismissed as "racist".
The attempt by left-wing radicals to meddle in hockey issues immediately provoked a barrage of criticism in the United States. For example, Florida Governor Ron DeSantis threatened to sue for discrimination against white people, and under such pressure the NHL had to back down. Republicans are now beginning to put pressure on anyone with a racial-gender agenda to shield sane people from their attacks. For example, NGOs in this area will limit federal funding, and conservative Florida has gone even further, taking away subsidies and tax breaks from private companies if they begin to implement this ideology. In the future, such practices can be expanded nationwide if the White House is controlled by Republicans in 2024.
The NHL's attempts to push the LGBTQ+ agenda were similarly unsuccessful. On January 18, a major new scandal erupted in the U.S. involving a Russian hockey player who, for religious reasons, did not want to demonstrate a "proper" level of tolerance. Philadelphia Flyers defenseman Ivan Provorov refused to wear a rainbow-colored jersey as part of his pre-game warm-up routine before a home game against Anaheim. All NHL teams wear rainbow-colored jerseys during warmups these days, as a way for hockey players to support the LGBTQ+ community on Pride Night. Instead of the Russian, Justin Brown, who had not been named to the game, took part in the warm-up and was useful only as a demonstration figure of the right call. Of course, this sort of behavior on the part of Provorov provoked the indignation of the left and the sympathy of the Republicans, in favor of whom this situation was resolved. Already on January 27 Provorov's example was followed by all the hockey players of the "New York Rangers" team, which will make the NHL think twice before promoting a socially dangerous ideology.
However, having been defeated "on ice", the left-wing radicals immediately looked at the "environmental agenda": the gas stoves were at the epicenter of the culture wars, and now they are being helped on this issue not just by the leadership of the sports organization, but by the White House as well. The U.S. government is thinking of banning the sale of newgas stoves, and if passed, new buildings will be built without the ability to use these devices. Formal reasons for banning gas stoves are put forward as three: explosiveness, the release of potentially harmful substances when burning gas, and obviously, the aggravation of "global warming". In support of this decision, "reputable" studies are attached that attempt to find a link between childhood asthma and living in homes with a gas stove. Democrats have even seriously begun claiming that gas stoves lead to cognitive impairment. Republicans, for their part, called the attempts by Washington bureaucrats to ban gas stoves insane and urged Americans not to give them up. Currently 40% of Americans use gas stoves, and ironically, this includes the Biden family.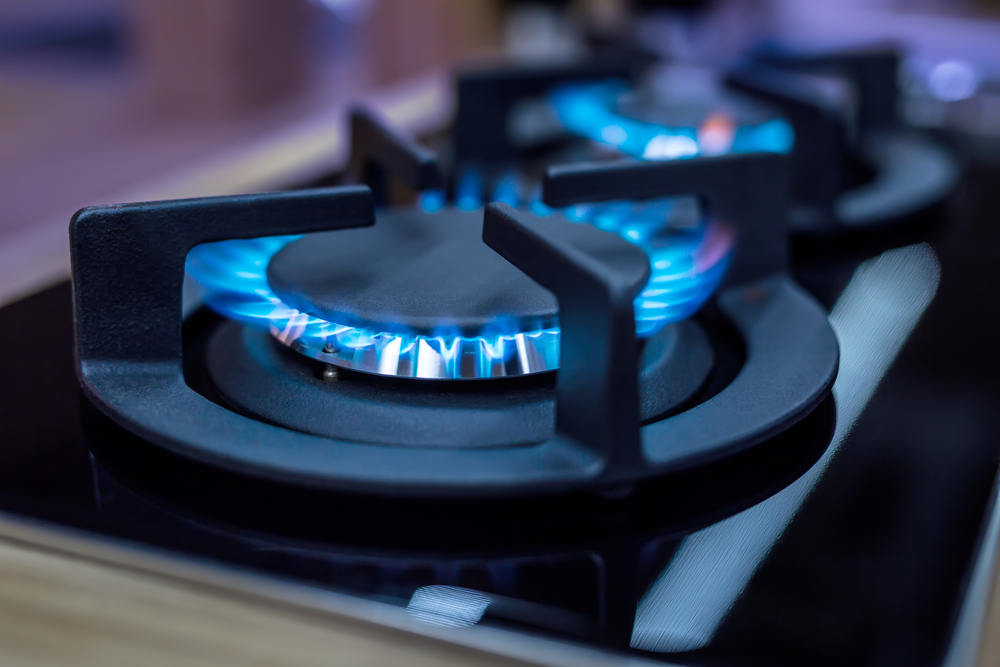 Liberal elites want to adopt similar solutions in other countries in the name of fighting "global warming". However, in the context of the energy crisis, such hasty "decarbonization" can lead to more Americans and Europeans giving up their last money to maintain expensive electric heaters, whose work will be provided by "dirty" coal, gas and nuclear power plants. It is obvious that the "fighters for the light" will continue the trend of "decarbonizing" the economy in spite of any energy turmoil. After all, that is what they are fanatics for. This will lead to further increases in the cost of living, and the gap between the rich and the poor, which in the U.S. has already reached record levels since the late 19th century. After all, the lifestyle of the elites will not change and they will continue to fly private jets as before, despite their colossal carbon footprint and they will keep heating their homes the way they feel most comfortable. These restrictions will hit mere mortals, who are increasingly forced to abandon internal combustion engines, gas and generally reduce consumption for the sake of a "green" utopia.
Later, after the failed attempt to establish "racial justice" in the NHL, liberals and leftists decided to take the path of less resistance, and chose to experiment with a more tolerant state: California. If their experiments come to fruition, San Francisco could become the first American metropolis to begin paying reparations to African Americans for "existential slavery". At the moment, the city's reparations committee is proposing to pay each black San Francisco resident who has lived there at least 10 years five million dollars. They also plan to forgive all debts (student, mortgage and credit card debt). This action should be a compensation for decades of "institutional racism" which, according to supporters of reparations, made blacks feel like second-class citizens in the United States.
The question of reparations is also being raised at the level of the entire state of California, where they already want to pay reparations to all minorities who faced "oppression", including the descendants of slaves of all races and Indians. In reality, the state, which is generally more conservative than San Francisco, has a more pragmatic attitude. The governor's administration only wants to send $223,000 in education or business grants to victims of discrimination. California is setting many "progressive" trends, including reparations to all kinds of "victims". At the same time, the middle class and small businesses are leaving the state in droves, fleeing soaring crime and the exorbitant cost of living. All these liberal experiments are being conducted with their tax dollars, and it is obvious that the flight of the solvent population will only accelerate. However, in the long run, when there will be a generational change in American politics, the issue of reparations will become a national issue. Democrats of the old school rather do not support this initiative. On the other hand, the new Democrat leader of the House of Representatives, Hakeem Jeffries, and other young congressmen who are critically close to the socialists and communists of the past in their ideology are in favor of a congressional commission on reparations.  So, in the future, when younger and more radical Democrats will come to power, the reparations agenda will already begin to be imposed on all states from Washington and it will become another stumbling block in the culture wars that are currently tearing the American society apart.
In January, these culture wars were not without the confrontation and blasphemy of prominent Democratic leaders with their hated traditional denominations. Christine Pelosi, daughter of former House Speaker Nancy Pelosi, reported that their family performed an exorcism rite in their home. They decided to exorcise demons and evil so that no one else would attack them and not repeat the story of David DePape, who was overly intimate with Paul Pelosi but had a falling out with him. In their eyes, it was a Christian religious gesture, but in the meantime, the local Catholic parish immediately began to deny that an exorcism rite was performed at Pelosi's place. First, there was no real reason to do so. Second, Pelosi's relationship with the Catholic Church is now very strained, and she was even banned from taking communion because of her support for abortion.
The Catholic Church's relationship with Biden, the second Catholic president in U.S. history, is also rather difficult. He also helps push a liberal cultural agenda, including abortion. For this, the Catholic bishops wanted to ban him from taking communion as well. In response to such "liberal Catholicism", conservative Catholicism is gaining ground in the United States. For example, the conservative majority of Supreme Court judges consists now entirely of Catholics. A key role in their appointment was played by the Federalist Society, a community of Republican lawyers led by Leonard Leo, a conservative Catholic and representative of Opus Dei in the U.S. They are now banking on Ron DeSantis, the rising star of the Republican Party and a Catholic traditionalist, and through him they hope to strengthen their position in the culture wars and shift American society ideologically to the right. Catholicism's influence in American politics will grow anyway because of migration and an increasing Hispanic population. Republicans are already stepping up to pull Hispanic migrants to their side and turn the demographic trends that are not so good for them in their favor.
Already at the end of January, left-wing radicals decided to go all-in and stage a repeat uprising of BLM fighters, the occasion for which was to be a new scandal about police violence. The police in Memphis, Tennessee released a video of the arrest of a black man, Tyre Nichols. Nichols tried to resist arrest and was beaten with a truncheon to the head, tasered, and pepper-sprayed in the face. He eventually died at the hospital after his arrest. The five police officers who were present at the arrest are now charged with murder. Local authorities compare this to the arrest of Rodney King in Los Angeles in 1992, who was also badly beaten during his arrest.
Then it led to a multi-day riot in Los Angeles. Now, many state authorities were also preparing for a wave of riots, and in Tennessee and Georgia, before the video was published, the National Guard went to the streets in advance. Nonetheless, the upsurge of discontent was not particularly widespread. Separate demonstrations took place in Memphis, Dallas and New York but the current protest is not even close to the one of the summer of 2020. This is despite the fact that it is now quite difficult to play the "race card" right now, because ironically, all five of the guilty cops were also black. In addition, American society is now tired of street riots. On the contrary, with the current upsurge in crime, with a 44% increase in murders alone, there is a desire for a law and order. Especially when you consider that the rise in crime occurred precisely because of the "liberalization" of law enforcement that happened after the BLM pogroms of 2020. However, this does not mean that protest activity in the U.S. has completely subsided. The political split in American society has not gone anywhere, and by the 2024 elections the situation in the U.S. could once again become very hot and lead to a real wave of national pogroms. Against this background, it is not surprising that the radical introduction of racial-gender and "green" ideology has expectedly caused a backlash with attempts to oppose it. Over time, these counter attacks will become increasingly coordinated and this means that the culture wars that divide the United States will only intensify.