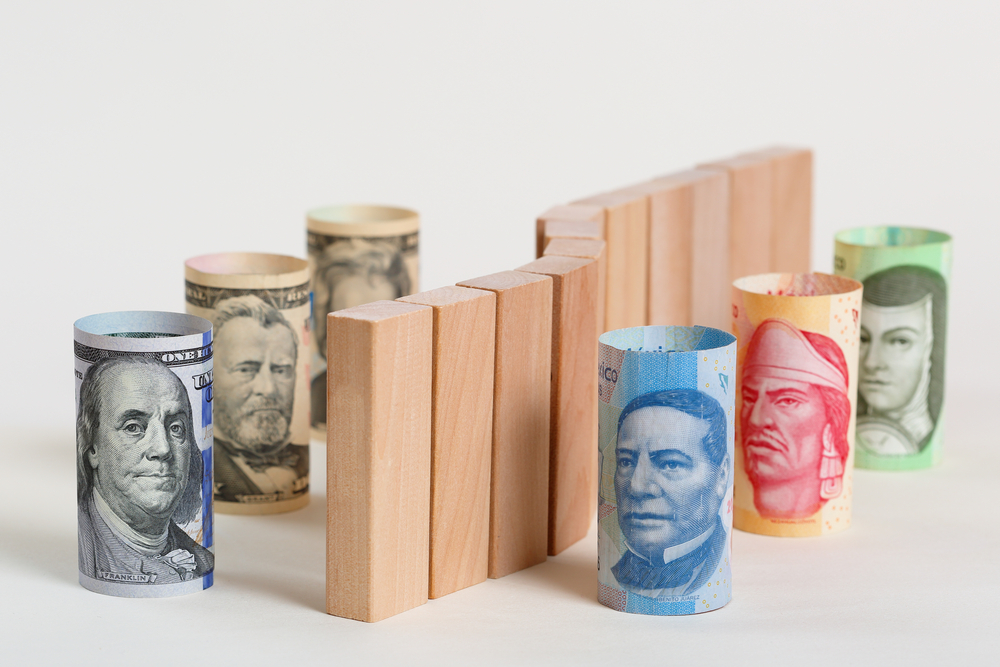 Hypocrisy and two-faced slogans are dangerous for a politician, or a little about the reasons for the failure of Joe Biden's visit to Mexico
Read Time:
4 Minute, 10 Second
In 2016, the main purpose of Biden's visit to Mexico was indeed business talks with Carlos Slim, the richest billionaire in the US southern neighbor. Then they could indeed have discussed the personal business problems of his son Hunter, who is now increasingly threatened by an investigation into his machinations by the Republican majority in Congress. In 2023, however, Joe Biden didn't really want to bring that up, and the key task for the White House master was the launch of his campaign, which he wanted to start with the important, but uncharacteristically Democrat theme of fighting illegal immigration. It is more urgent than ever and is felt keenly by Americans being the main problem both for the northern states of Mexico and for the southern states of the United States.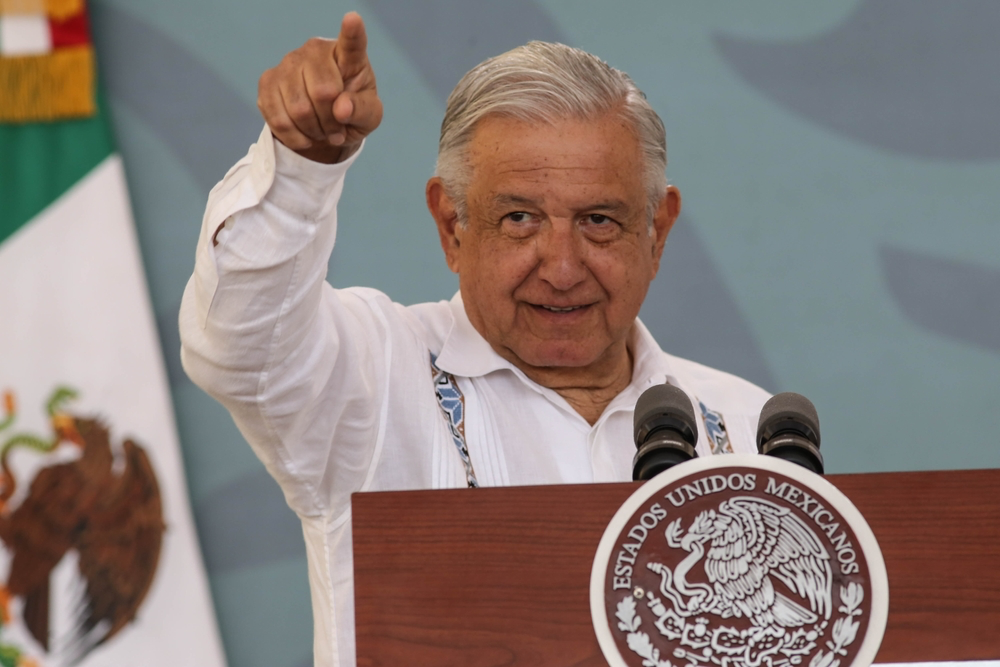 Of course, because of this sensitive topic, Biden's first visit to Mexico in six years turned into a scandal. Biden went to Mexico City to try to negotiate with President López Obrador on joint actions to combat illegal migration. For the sake of populism, this "refined liberal" was even willing to revive some of the harsh practices of the Trump era, when illegals were centrally deported to Mexico. But Republicans in Congress immediately seized the moment to recall Biden's previous visit to Mexico in February 2016. Back then, as vice president, Biden apologized to the Mexican authorities for Trump's rhetoric, which he is now trying to use in part. Republicans also reminded him of his desire for a major oil deal between Hunter Biden and two Mexican billionaires, Carlos Slim and Miguel Alemán.
Then, for this very lucrative deal for the entire Biden family, both billionaires were hosted in the vice president's office at the White House, and then Hunter was sent to Mexico with his father on the vice president's official Air Force Two plane. Although these actions had an obvious conflict of interest and violated White House rules. The deal ultimately failed, but the Biden family went to great lengths to try to close it and make millions of dollars. It is this bizarre deal that will soon become one of the subjects of an investigation by the House Committee on Oversight and Accountability. In addition, it's showing that Republicans announced it right at the time of Biden's visit to Mexico, deliberately weakening the US president's position during important negotiations. Biden's congressional opponents reminded us that they have evidence of Hunter's "gray" agreements in 50 countries around the world, which in addition to Mexico also include Ukraine and China. This entire agenda not only threatened Biden with derailing one of his international tours, but also put into question the future of his presidential campaign in 2024.
But the failure of the trip wasn't just about Republican intrigue and attacks on Hunter. Biden's attempts to respond to the migration crisis quickly turned into a farce, because for years he acted as an advocate for illegal migrants. It was in these "humane ways" that he was going to wage the "fight" in 2023 as well. Biden, coming to Mexico, promised to "secure" access to US territory for migrants. He said a special website would appear to make it easier for them to obtain US citizenship, and the White House would begin to combat "xenophobia" of migrants coming to US. Also, apparently as part of his concern for the "green agenda," he mockingly added that the migration wave would be "decarbonized" by placing electric car chargers around the border.
Of course, all this is not aimed at stopping the flow of illegal migrants, the number of which is estimated at millions annually. Biden has also publicly refused to reinforce US borders, saying that US can't "wall ourselves off."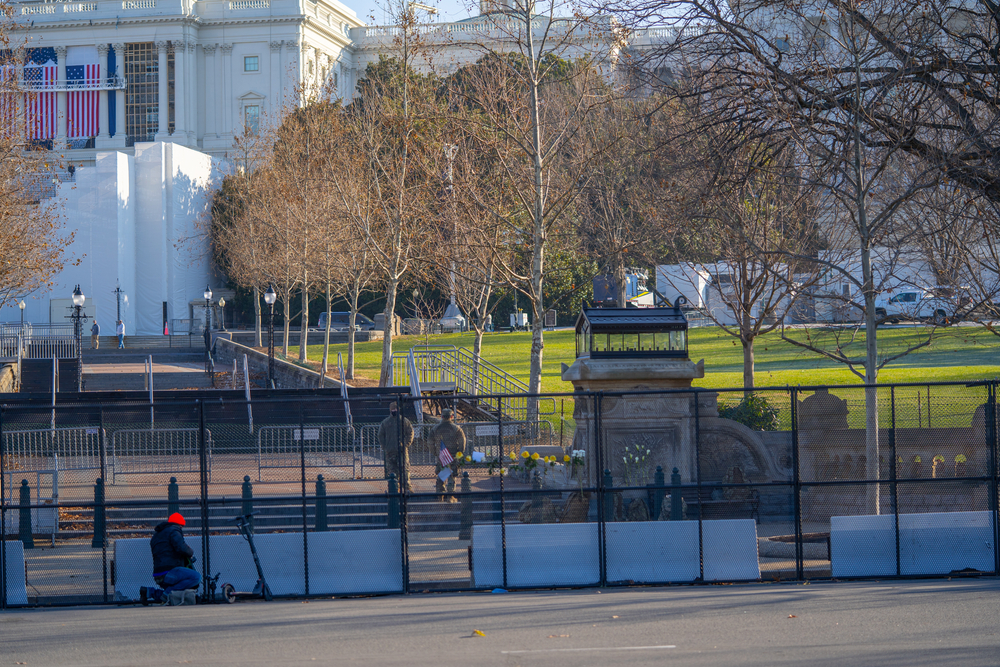 However, as it turns out, life is ironic and when it comes to Biden's own security, he does not mind walls at all. For example, they are being built around the President's residence in Delaware, and the Democrats immediately after the protests on January 6, 2021 erected barriers around the Congress, limiting access to ordinary Americans. Congressional Republicans responded to the president's duplicity by immediately starting the process of impeachment against the Department of Homeland Security Secretary Alejandro N. Mayorkas accusing him of failing to secure US borders. There is no doubt that this is a dress rehearsal for the Republicans before their key action, the impeachment of Biden himself. They have revisited this issue following the recent discovery of classified documents in Biden's office about Ukraine, Iran and Britain. Alas, the Republicans cannot remove Biden from power, but they can still conduct a demonstrative impeachment procedure in an effort to weaken Biden before the elections in 2024, for which he made the populist visit to Mexico. In reality, Joe Biden only cares about lobbying, Ukraine and his son Hunter, but not Mexico. The only sad thing about this situation is that border security with Mexico is unlikely to change anytime soon, and both migrants from that country and Americans will suffer.