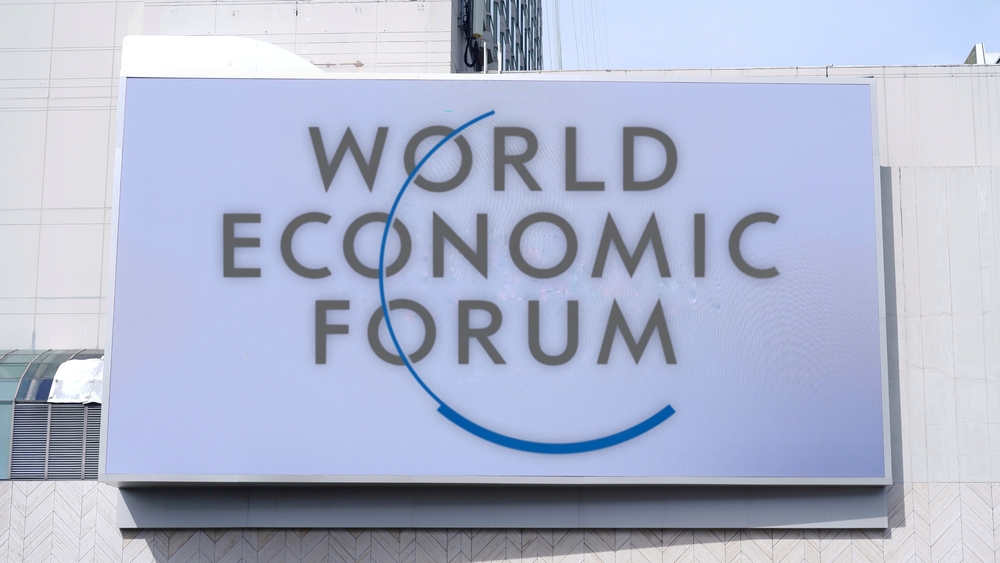 Davos Forum: a marker of global liberal economic crisis
Read Time:
5 Minute, 11 Second
In the 1990s, 2000s and even in the 2010s, all progressive humanity dreamed of a global bright future in which there would be no problems and universal abundance and prosperity would be established. And liberal authorities and preachers of a brighter future outlined ways to achieve these goals as soon as possible at such a landmark event as the World Economic Forum in Davos, Switzerland. Every year it was held in an atmosphere of over-the-top optimism, fairy-tale predictions, and unprecedented pomp. But the coming 2020s revealed another reality: a new stiff competition between different centers of power, full of mercantilism and isolationism, and threatening to bury globalism as the dominant ideology. And these fundamental changes could not fail to affect the next forum in Davos, which was scheduled for January 2023.
This year's Davos forum was pessimistic, confusing, and chaotic, which showed well the fear and bewilderment of liberal elites who are losing control of situations. The main topic of the forum, the so-called "permacrisis", in which mankind is mired, also added a negative tone. This peculiar term combined inflation, economic turmoil, conflicts, and trade wars, which became commonplace in 2020-2022. All these events were leading to deglobalization, but the organizers and participants of the Davos Forum decided to counterbalance them by launching a process of "reglobalization" and a new round of international cooperation. However, in their vision, it was not meant for everyone, but only for the very select few, which brutally ruined the former idealistic liberal image of happiness for all the inhabitants of the Earth.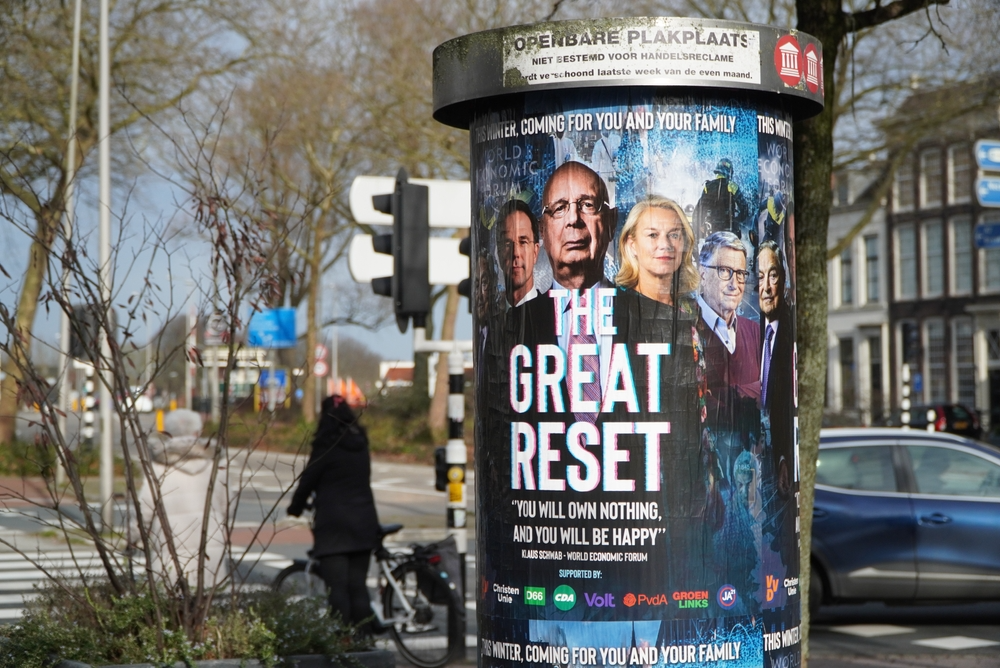 But despite these lofty intentions, in fact, two-thirds of economists at the Davos Forum feared a recession was imminent. According to recent estimates, at least a third of countries, mostly Western ones, are at risk of experiencing a recession this year. However, it was not even the fears of a new crisis that drew a wide response, but the battle for the position of Davos' next president. Klaus Schwab, who now heads the forum, will soon turn 85, but he has no intention of stepping down.
Schwab, who was once a true guru of the "liberal dream", is now accused even by his supporters of having "a God complex": he considers himself to be in the top 0.1% of humanity. Another alarmist climate prediction from the lunatic "green environmentalists" was not spared. Former U.S. Secretary of State John Kerry, in his usual manner, tried to scare the world with the terrible consequences of the failure to achieve "carbon neutrality". However, it was hard to take such statements seriously from a man who promised that the entire Arctic would melt by 2013.
Ironically, the Davos participants, with their inherent duplicity, showed no example of combating global warming and flew to Davos on private jets to discuss climate change. A separate scandal broke out around the sharply increased demand for sex workers, the number of which has grown significantly in recent years at the forum. There were also new calls to send more weapons to Ukraine under the pretext that otherwise there could be a nuclear catastrophe. However, the question of why we should divert our attention to Ukraine if the world soon faces a climate collapse in Kerry's scenario was left unanswered. As a result, the agenda of the forum seemed weak, distant from reality and focused on the personal "insanity" of each of the "authoritative" participants of the "new world elite" meeting.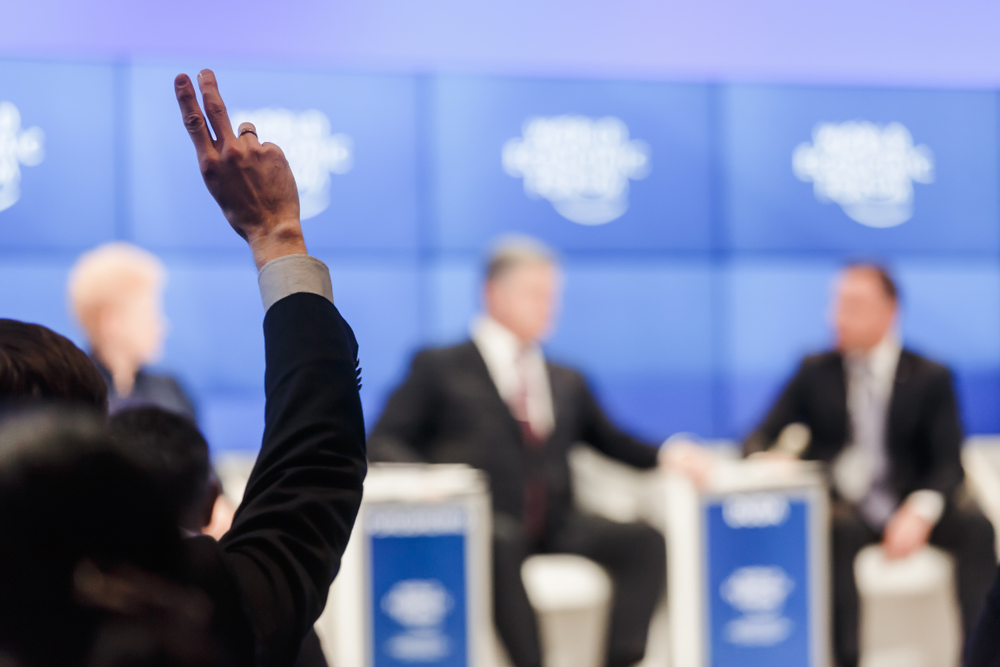 Nevertheless, the organizers of the forum could not help but try to invent a new frightening tale for humanity, to at least warm up interest in their ideas. This year's Davos Forum, like many years before it, had the agenda of a "big reset" of humanity with a transit to some bright future, albeit with adjustments for new data. The head of Siemens urged a billion people to give up eating meat in order to stop "climate change". Last year at the Davos Forum, humanity was actively agitated to switch to a diet of algae and cacti, abandoning animal protein altogether. As always, Albert Gore was especially adept at the "end of the world" rhetoric. He compared the annual emission of carbon dioxide into the atmosphere with the detonation of 600,000 nuclear bombs, as in Hiroshima. He also predicted boiling oceans, "rain bombs," global droughts and a billion climate refugees in the 21st century. In addition, Gore said that after these cataclysms democracy in the world would die and autocrats would come to power in most countries. Apparently, this should encourage liberal activists to become even more radical in the saving "green environmental jihad".
Not far behind was John Kerry, who, like Gore, is already a perennial "lame duck." Even more pathetically, he called the Davos participants an "extraterrestrial force" that appeared on our planet to solve all climate problems. What Kerry was right about was that the gap between the agenda of the Davos Forum and the aspirations of the rest of humanity is truly colossal. After all, none of the "Earth-thinking elite" at Davos are going to limit themselves to anything, including giving up private jets or meat-eating. In their morality, the dogmas of "rational consumption" should apply only to the rest of society, but not to those who impose this agenda. But such rhetoric, alas, pays off very well for the money of gullible citizens. For example, after his defeat in the 2000 U.S. presidential election, Gore created the world's first "green" investment fund. At the time, its authorized capital was $330 million, and now the fund's assets exceed $36 billion. Therefore, promoting a "green" agenda for people like Gore and Kerry is also about protecting their financial interests by keeping the public in constant fear of an impending climate apocalypse. Alas, it has nothing to do with a "bright future". The only practical benefit is that U.S. representatives from Michigan, Georgia, Ohio, and West Virginia went to Davos to promise European companies special terms and large subsidies for relocating their production facilities to North America. These goals are full of cynicism, but much more honest and sincere than the false narratives of liberal thinkers like Schwab, Gore and Kerry.