Democrats announce "new hunt" for Donald Trump 
Read Time:
7 Minute, 16 Second
Donald Trump is the main fear of the Democratic Party ahead of the 2024 U.S. presidential election. We have written many times before about how the Republicans in charge have tried to slander and gag him with media censorship. But these measures did not help much, and the Biden administration took the familiar path of legal and even criminal prosecution of its opponent. In March, a new judicial war was declared against Trump: on March 18, Manhattan prosecutors announced that they were preparing to bring formal charges against "Enemy of Democracy No. 1." If they succeed, it will be the first such case against a retired U.S. president in American history. Of course, the situation is highly surreal and dubious, as the case concerns a long history with porn actress Stormy Daniels. In 2016, Trump's lawyers paid her $130,000 to keep her quiet about their relationship, but the New York attorney's office believes that Trump may have violated voting rights by doing so.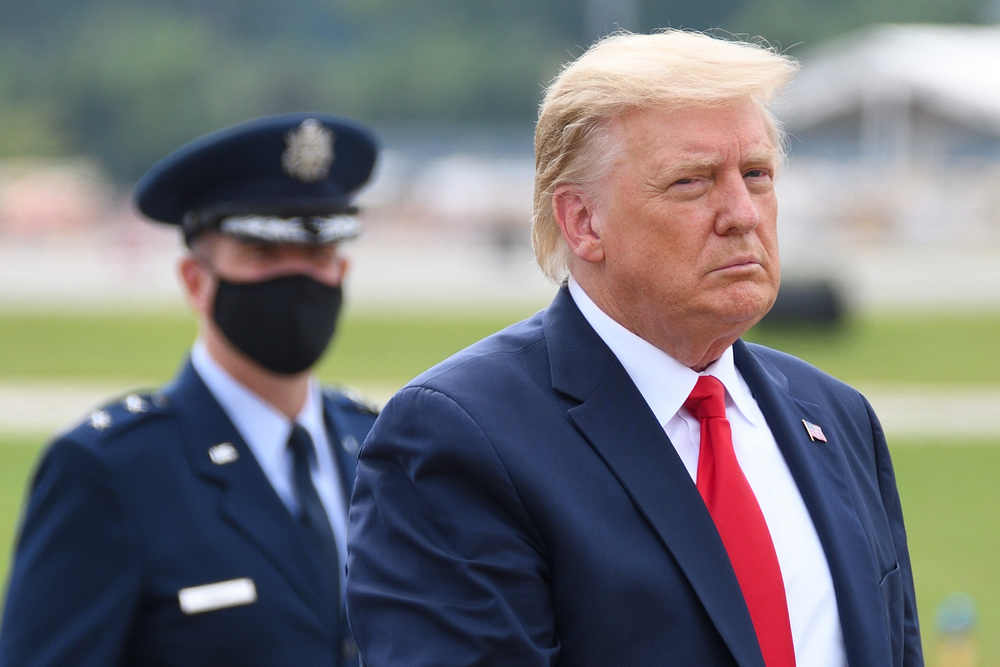 It would be difficult to prove in court, but in theory Trump could face up to four years in prison, though in reality he could get away with a fine. Another New York investigation into Trump organizations recently ended with the organization fined $1.6 million. At the same time, there are two federal investigations into Trump: the protests at the Capitol on January 6th and the possession of classified documents. They are being handled by appointed special prosecutor from The Hague Court Jack Smith, whose questionable background we've written about before. The Manhattan prosecutors are doing the dirty work for the Democrats in Washington. They wouldn't mind suing Trump with the help of the Justice Department, but they realize that it would look like prosecuting their political opponent, so for now they've outsourced the task of suing Trump to an "independent" prosecutor's office in a separate state of New York. The Democrats' aggravation is understandable, as Trump is now actively campaigning, and promises to sweep the State Department, the Pentagon and intelligence agencies if elected president. The better Trump's ratings get, the more they will try to drag him through the courts. After all, Trump's return to the White House would be a major political crisis for the Washington establishment.
Trump reacted very quickly to what was happening, and announced that he could be arrested as early as March 21, and urged his supporters to come out in protests across America. Even if it takes place, Trump's arrest will probably be short-lived, and he will soon be released on bail. However, what will matter are the precedent and, more importantly, the public outcry. Democrats in Washington will demand that Trump be tried and barred from the next election, and Trump will call it an obvious example of political persecution. In the United States history, no retired president who is also a presidential candidate has ever been arrested. The prosecutor's office or the Justice Department may have opened all sorts of investigations into candidates, as was the case with Hillary Clinton in 2016, but no one threatened her with a real arrest at the time. But it's safe to say that Trump certainly won't be deterred by the threat of arrest from continuing to campaign. Polls show him becoming one of America's most popular politicians, while Biden's ratings have been falling since the beginning of the year. The scenario of Trump's return to the White House is becoming very real, and this is where attempts to intimidate him with lawsuits and arrests come into play.
As a result, Republicans in Congress responded by lashing out at Manhattan prosecutors' decision to arrest Trump. Speaker Kevin McCarthy launched a counter-investigation of the Manhattan DA's office, threatening to block it from any federal funding. In contrast, Trump's lawyers are playing "humility" and promising that if the charges are filed, he will not obstruct the investigation in any way and will attend the trial in New York seeking to be released on bail after a brief incarceration. The charge of violating election laws for paying money to a porn actress is very vague. It would be difficult to prove in court. In addition, it gives Trump the opportunity to accuse the New York prosecutor's office of politicizing justice and exceeding its authority. After Trump's calls for protests, the liberal media immediately called it a repeat of January 6, 2021, accusing him of rioting across America. However, they need to clearly understand that Trump supporters are not "Antifa" or BLM, and they will not smash up police stations or courtrooms en masse. For his part, Elon Musk is sure that Trump's arrest, especially if he is handcuffed, will help him in the election. It could really rally the Republican electorate around Trump, showing him to be a victim of political persecution by liberal prosecutors.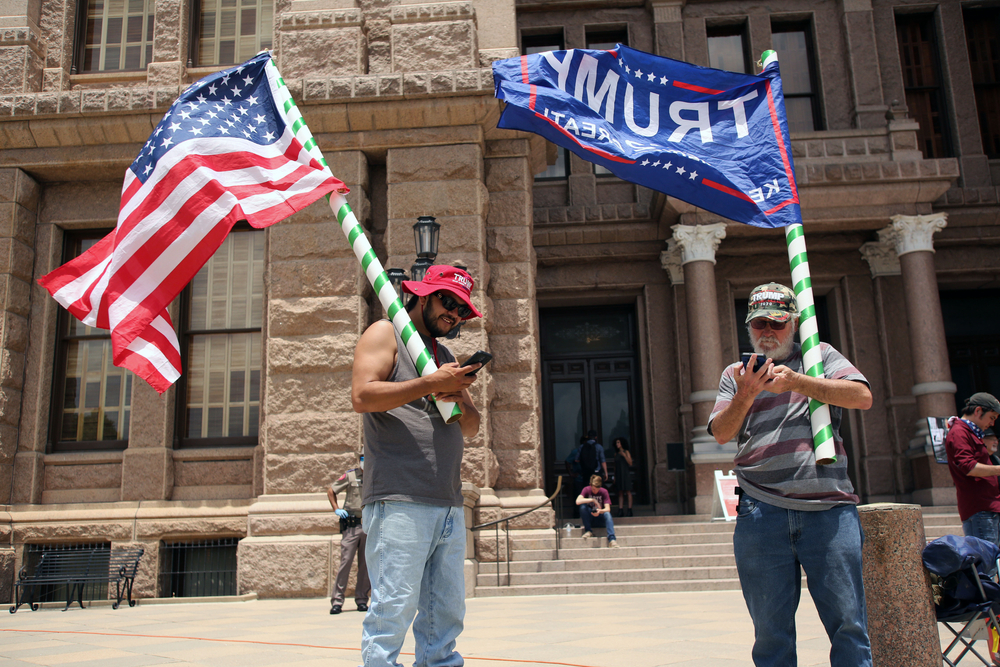 In the end, the whole of America was focused on the scandalous figure of the Manhattan prosecutor, Alvin Bragg, who is going to arrest Trump. He was elected in 2021 and became one of the many liberal prosecutors who rose in the wake of BLM and George Soros' money. Prosecutor Bragg immediately began to pursue a very lenient policy against criminals. It got to the point where even the mayor of New York and the governor of the state (both Democrats) began to resent the fact that criminals only need to commit something really serious to be behind bars. This had the expected effect and the number of violent crimes in New York jumped by as much as 40% in the past year. The prosecutor's office responded by making the rules stricter, but this time for law-abiding citizens. The attempted murder trial of a store owner, who stabbed him to death while defending himself against a robber, caused a great resonance. Under public pressure, prosecutors had to close the case. As a result, amid the Trump arrest scandal, the Manhattan DA's office also began to backtrack: they announced that they did not plan to arrest Trump yet, but only because they had additional witnesses whose testimony needed to be heard. Because of such uncertainty, Republicans have begun to rally around Trump, calling it a "banana republic" for the United States. If, in the end, this arrest does not happen at all, the situation could turn in Trump's favor with even more force, because he would consolidate the Republican electorate around him, but avoid the negative consequences of his arrest and incarceration.
In addition, Trump was even able to bring discord to the camp of his main opponent in the Republican primary, Ron DeSantis. In Florida, where the latter is a very popular governor, supporters of the retired president are calling on state authorities to stage a real act of defiance and refuse to comply with the warrant issued in New York for Trump's arrest. The state has a law that gives the governor the right to consider any extradition case. In theory, Governor DeSantis could launch an investigation into the legality of the New York prosecutor's office seeking to arrest Trump and prevent his extradition. Trump supporters have even begun demanding that the governor engage the Florida National Guard to protect Trump from arrest by federal marshals and refuse to deport Trump to New York, where a court hearing will await him. DeSantis has not yet commented in any way on the situation of Trump's possible arrest. Over the summer, when the FBI searches took place at Mar-a-Lago, he called what was happening political persecution of enemies of the Biden regime in the spirit of banana republics. DeSantis has gone to direct confrontation with other states or the federal government many times before, such as deporting illegal immigrants from Florida to liberal states. However, he is unlikely to bring the situation to an open judicial rift with the central government in the United States. For one thing, he is competing with Trump in the party elections, and he does not want to give him too many trump cards. In addition, Trump's lawyers promise to comply with the requirements of the New York prosecutor's office. One thing is clear: the events surrounding Trump's arrest will intensify the political and social divide in the United States. One must also understand that this story will go on for a long time, even on this single episode. Especially since, if it fails, the Democrats will come up with many more accusations for Trump in the hope of removing him from big politics. It remains for us to follow these "criminal-political" news, which will present many interesting moments of struggle that have not previously occurred even during the most heated presidential election campaigns in the United States.