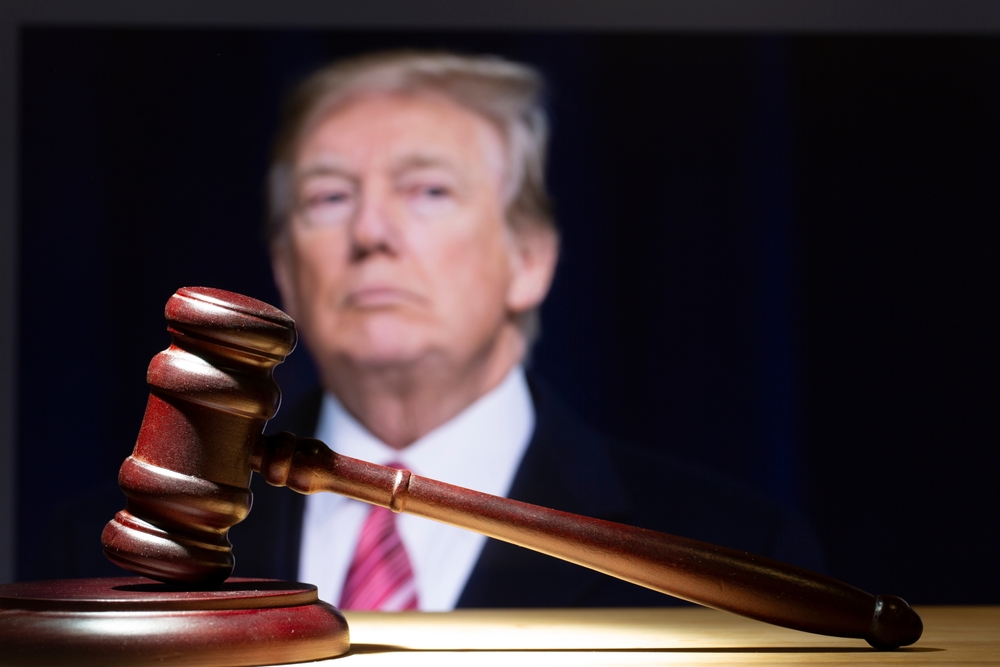 "Trump's 'fair" trial is getting tougher. Part 1
Read Time:
7 Minute, 36 Second
Biden continues to be on a "judicial jihad" against his main opponent in the 2024 presidential election, and a third criminal case was filed against Trump in early August. He is charged with 4 counts, including fraud against the U.S. government and obstructing the official transit of power due to a contested election. The evidence base in the case looks expectedly weak, and Special Prosecutor Jack Smith, who is leading the investigations against Trump, recognizes his constitutional right to free speech, allowing him to question the election results at will. However, the prosecutor believes that Trump lied and did not believe the election was stolen. Obviously, proving this paradoxical even in terms of formal logic in court will not be easy. Neither will it be easy to prove that Trump specifically orchestrated the storming of the Capitol, because on the day of January 6, Trump specifically on social media urged supporters not to use violence. And even the Democrats in Congress admitted in their investigation that Trump was in the White House at the time of the storming and in no way directed those who infiltrated the Capitol.
It's also telling that the new criminal case against Trump was launched just as Hunter Biden's former associate is testifying before Congress. The White House is already being accused of trying to overturn the subpoena and overshadow Hunter's corruption scandals with prosecutorial attacks on Trump. Republicans in Congress are already threatening to cut off funding to special prosecutor Jack Smith and strip Attorney General Merrick Garland of his salary. Trump promises not to give up and go to the end in the fight for the presidency, because if he wins, he can go on a counteroffensive against the Justice Department and the FBI, organizing a large-scale cleanup of the "Washington swamp", which he did not have time to do during his first term.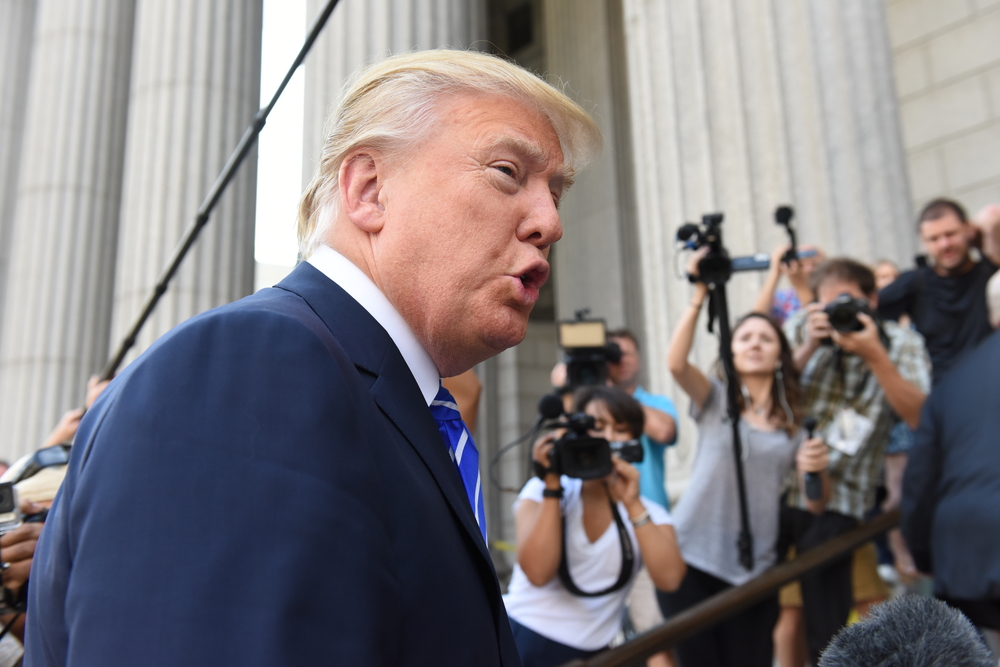 Another criminal case against Trump has provoked an unusually furious reaction from the U.S. legal community. Prominent U.S. constitutional law expert Alan Dershowitz has called it dubious, and he rates Trump's chances of winning in court as very high. Democrats have accused Trump of trying to stage an insurrection against American democracy, but Jack Smith did not make such accusations, apparently realizing that proving it in court would be problematic. Instead, he used against Trump a very old law from 1870 that prohibits preventing Americans from preventing people from casting their vote in elections. It was passed to protect black voters from the Ku Klux Klan. Trump, on the other hand, will try to be accused of trying to change the outcome of the election by allegedly deliberately lying about fraud. But to do this, it will be necessary to prove in court that Trump did not consider his election victory stolen, and this will be quite difficult to do. In addition, if the same method is applied to other candidates, then Hillary Clinton would also need to be jailed for spreading obviously false and disproven judgments about Trump's ties to Russia in 2016. In addition, the story of the classified documents that both Clinton and Biden had, but only Trump was found guilty, the story of today's trial once again demonstrates selective and unfair justice. It is no wonder that the level of trust in U.S. law enforcement continues to steadily decline. In addition, an important precedent is being set, which can be used by the Republicans in the future when they come to power and start jailing representatives of the Biden and Clinton clans and their political allies.
Against this backdrop, despite Special Prosecutor Smith's skepticism, Trump appeared in court on August 4 to hear charges in another criminal case regarding the January 6, 2021 storming of the Capitol. A total of 80 charges have already been filed against Trump in all the cases, and he faces a combined total of 560 years in prison. A previous federal investigation into classified documents is being heard under a judge who was appointed by Trump. And it has raised concerns among Democrats that Trump is highly likely to win the trial. To avoid such problems, in the new criminal case, Democrats have tapped a left-leaning judge who prosecuted the prisoners on January 6 and gave them even longer sentences than prosecutors requested. That's why Trump's lawyers will seek a change of court, call what's happening election interference and demand the case be dismissed. According to the latest polls, 70% of Republicans believe that the 2020 election was rigged. And amid the prosecutors' attacks on Trump, the main opponent of the incumbent government, Americans' trust in the institution of elections is at risk of being finally undermined. So far, Trump is not so much trying to put himself in jail as he is trying to bankrupt his presidential campaign with legal expenses. However, the criminal cases are only boosting his ratings. In the Harvard poll, Trump trails Biden by 5 points with 45% to Biden's 40%. And in the liberal NYTimes survey, they go neck and neck with 43% each, and even Democratic pollsters can't make Biden the front-runner. If Trump continues to make Biden such competition, they will definitely try to put him away. Trump urges his supporters to wait until 2024, and then it will be their turn to "punish" their Democratic opponents if they win.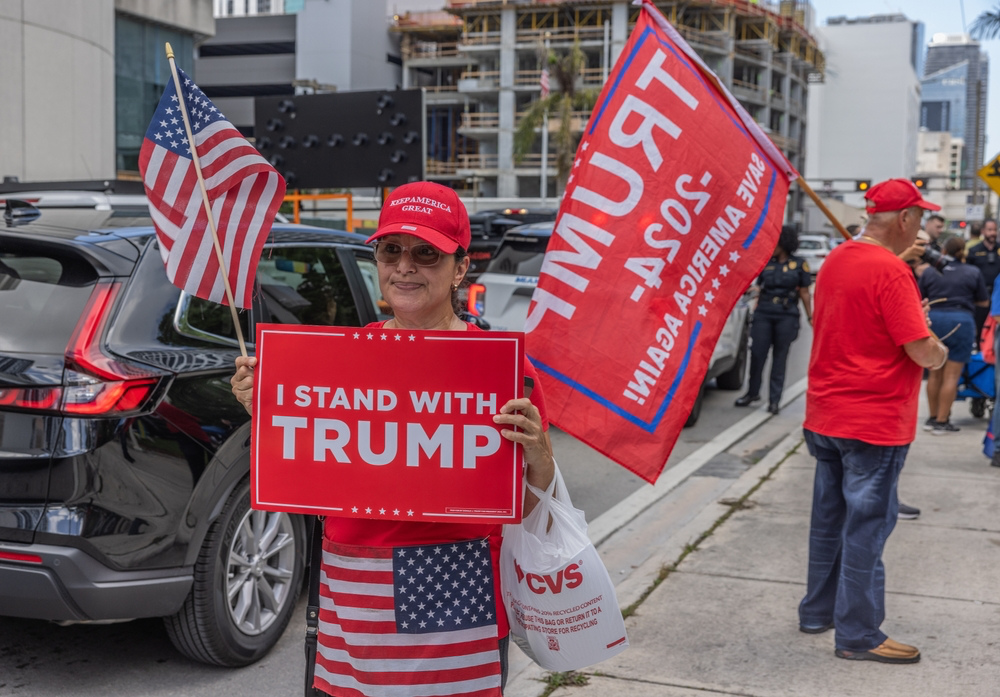 At the moment, however, the first results of the prosecutorial pressure on Trump are that they want to silence him. Special Prosecutor Jack Smith demands from Trump not to comment in any way on the ongoing political process on charges of challenging the results of the 2020 elections. The basis for this was Trump's recent statements, where he promised to take revenge on all his enemies. Trump's lawyers argue that this is about political revenge and a desire to win the election and tear down the Democrats. Prosecutors, on the other hand, see it as a threat to themselves and the jurors, pointing out that Trump's response to the attempt to seat him is to intimidate them. Trump's campaign calls it political censorship because prosecutors will now decide what can and can't be said by a major election candidate. And at the same time, unelected prosecutors are trying to bankrupt Trump's campaign office with legal expenses just to help Biden not lose the election. Meanwhile, Democrats continue to panic, and in August, Barack Obama urged them to prepare for the possibility of Trump winning the election. Trump's staff is campaigning very effectively, having de facto secured his nominee's victory in the primaries before the polls even started. And it's working hard to make sure that Trump's ratings go up with each new criminal case. Biden has already become the most unpopular president in modern history in a Gallup poll. In addition, the lion's share of Americans consider him a completely unethical politician with a penchant for corruption and attempts to put his opponent in office. So, even the pile of criminal cases against Trump may not help Biden win in the end, but in any case plunges a divided America into a major political crisis.
Against this backdrop, the first scandalous hearing in the new criminal case against Trump took place in a Washington, D.C. court on August 11. Special prosecutor Jack Smith inappropriately demanded not to share all case files with Trump because he might publicly disclose them. But the judge partially supported the prosecution's position and even said that Trump's right to free speech is not absolute. This is a very specific interpretation of the U.S. Constitution, but even more scandalous was the choice of the trial's start date. The special prosecutor wants to launch it on January 2, on the very eve of the start of voting in the primaries. In addition, the plan is to fast-track the trial so that a verdict can be handed down in early March, just before Super Tuesday, when many states vote in the primaries. In fact, this is an attempt to find Trump guilty before the most important day in the primaries, trying to prevent the main opponent of the current liberal government from winning. There are many difficulties with this plan, though, because trying to convince a jury that Trump knowingly lied about election fraud is deliberately delusional. A separate folly involves the special prosecutor's attempts to gain access to Trump's Twitter account. Elon Musk did not provide this access and publicly reported the prosecutor's pressure, for which he was fined $350,000. But the most amusing thing about this case is the prosecutors' argument, which is that Trump could flee America at any time. It already feels like a very bad travesty of justice, but with very real risks for Trump, who faces hundreds of years in prison. The judicial wars continue to splinter America, and plunge the U.S. into an abyss of political instability ahead of the momentous 2024 election. And even the story of the summer escalation of these processes is far from over, and we will tell about its continuation in the second part of our article.