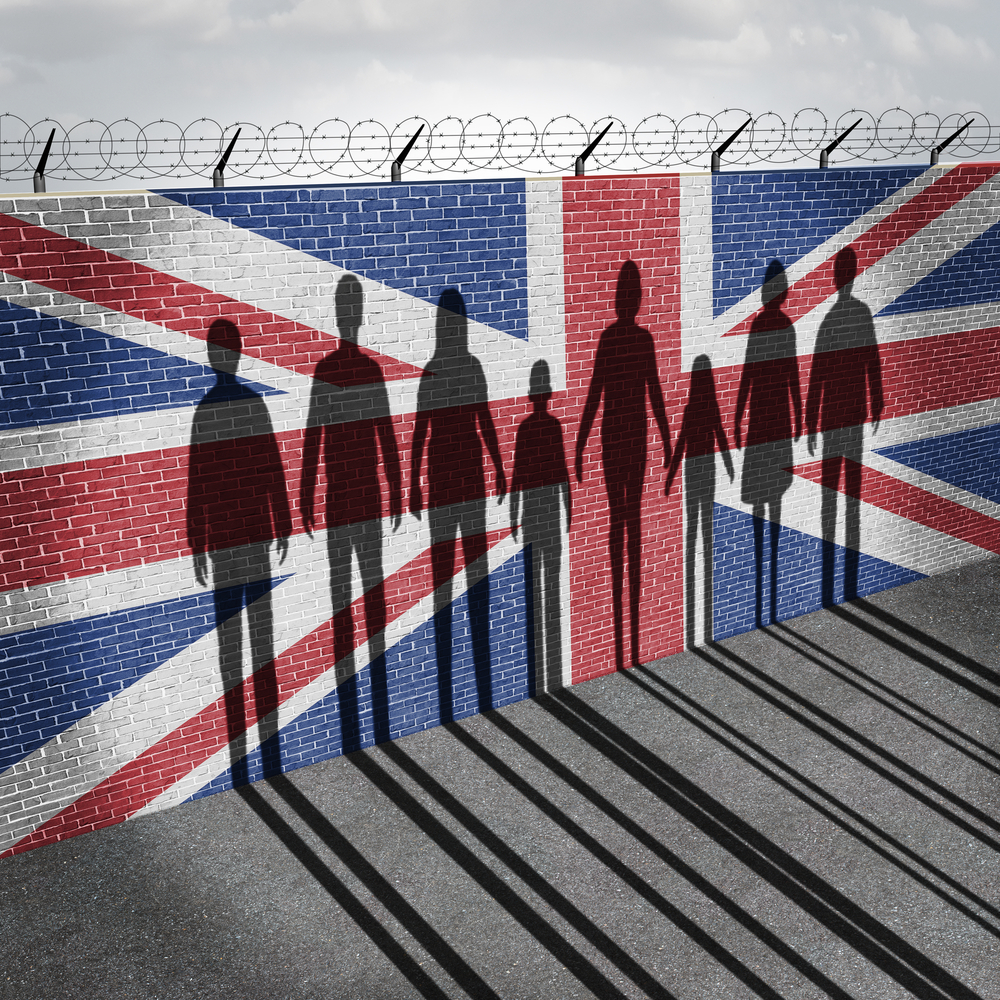 The uneasy fate of Ukrainian refugees in Britain
Read Time:
6 Minute, 1 Second
When the war in Ukraine began in February 2022, Europe accepted refugees from Ukraine with compassion and a willingness to help in any way possible. But as time passed, even patient Europeans were filled with fatigue and exasperation, exacerbated by growing economic problems, rising prices, and inflation. Not surprisingly, the greatest negative metamorphosis of attitudes toward Ukrainian immigrants occurred in Great Britain, which experienced social and economic turmoil in its most acute and visible form. Most recently, we wrote about the difference between the public rhetoric of the British authorities, who put the Ukrainian issue above domestic British problems, and the actions of local officials in accommodating Ukrainians in dire circumstances. Refugees are housed in former military bases that are ill-suited for normal civilian life, and the local population actively expresses its fears that their new neighbors may turn out to be unsavory elements and even criminals. This case is not coincidental in the series of events that are happening in the spring of 2023 to Ukrainians who have moved to the UK.
Back in early March, Ukrainian refugees faced financial difficulties in Britain because of the bureaucracy involved in registering their cars. Ukrainians who arrived in their cars had to either take their cars back to Ukraine or spend thousands of pounds to legalize them in their new place, which was almost exorbitant for their wallet. For example, refugee Tatyana Arkhipova stated that she was forced to return her car to Ukraine, although initially she was promised a temporary car permit for three years. However, the woman was later told that this was a "mistake", as the permit was only valid for six months, so a re-registration had to be made, which involved bringing her car up to British standards. According to Arkhipova, to do this she had to change the headlights and fog lights, which turned out to be beyond the capabilities of a person who escaped from the war. At the same time, it turned out that no one knew how to return the car to Ukraine after the registration was changed to British, which put the woman at a standstill. A number of humanitarian organizations then demanded that refugees from Ukraine be treated like other temporarily displaced people, who may not be able to re-register their cars without problems. But it turned out that officials in their internal negotiations did not treat Ukrainians like other refugees, and considered them the culprits of their own problems, which should be solved by themselves. The result is that Ukrainians still have to register their vehicles and pay for this procedure out of their own pocket, spending hundreds of thousands of pounds. For the sake of fairness, it is true that these people are victims in the sense of humanity and not mere migrant workers or tourists.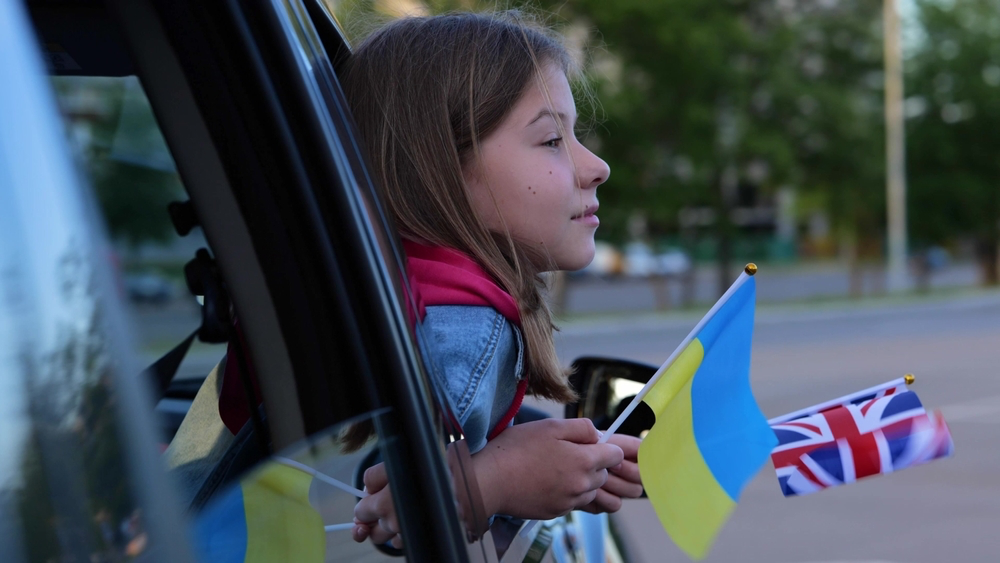 The rejection of Ukrainians can be seen implicitly even in many of the steps taken by the official authorities. For example, Suella Braverman, the British Home Secretary, announced that she would introduce an annual limit on the admission of refugees, which will undoubtedly affect Ukrainians first and foremost. Not surprisingly, at the end of March, officials made it more difficult to receive aid and housing under the Homes for Ukraine program. Suddenly Ukrainians began to have difficulty finding English language courses for refugees, the waiting time to obtain a residence permit became extremely long, and employment difficulties became insurmountable. All of these factors prompted them to withdraw from this seemingly lucrative program. As a result, funding for the program was virtually curtailed, and the government offered no real alternative for newcomers condemning many Ukrainians to the fate of homelessness. Because of this, Vadym Prystaiko, Ambassador of Ukraine in Great Britain, on the occasion of the anniversary of the "Homes for Ukraine" program, even had to ask directly to continue hosting Ukrainian refugees, and this statement was actively promoted by the British government. Since the program's launch, the British have sheltered many Ukrainians, but their motivations have waned with each passing month, and the grand speeches about large rewards for sheltering refugees have remained only on paper.
What was important in this situation was that the refugees' own claims of mistreatment paled in the face of counter accusations by the British. The British media pounced on Ukrainian refugees, accusing them of falsifying documents, concealing gray income, and even stealing. Since the beginning of the Ukrainian conflict, Britain has accepted more than 170,000 refugees under the Homes for Ukraine program, but the host country immediately ran into serious problems. Participants in the program have pointed out that many of these refugees pretend to be poor by claiming benefits, but spend them on buying Apple appliances, shopping for expensive clothes at Harrods, or undergoing plastic surgery with Botox injections. In addition, fake documents such as driver's licenses and counterfeit goods, such as cheap cigarettes from Ukraine, are actively traded in refugee chat rooms. The refugees themselves are accused of "opportunism" because they are not former residents of eastern Ukraine, where there is real fighting, but are mostly from Kiev and the west of the country, trying to make money at the expense of British taxpayers. The Homes for Ukraine program also faced financial problems from the very beginning, because many families did not receive money from the government on time to compensate refugees for living there. Against this backdrop, the scandals of refugee living on a large scale have become particularly acute, while the British are having a very difficult time in the context of the energy crisis and exorbitant inflation.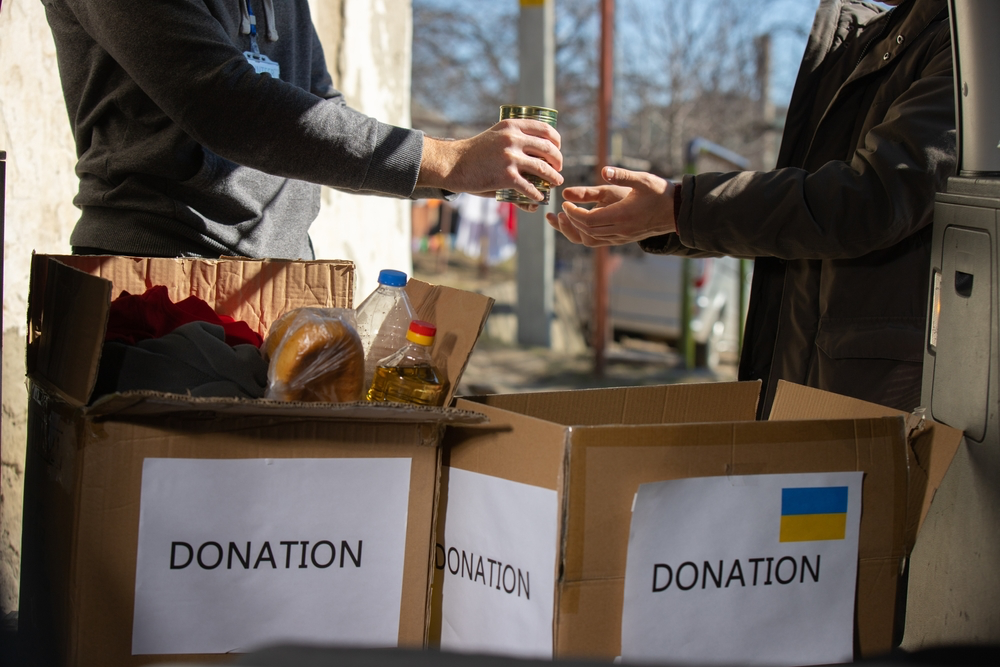 In retaliation, many participants in the program began simply evicting refugees. The conservative government, not particularly flaunting its inhumane steps, even considered deporting them along with the migrants to Rwanda. In any case, the budgeted money for the Ukrainian direction will run out sooner or later, and refugees who have not had time to integrate into British society will be insistently asked to return home. Fearing such a scenario, with the rising cost of living, refugee women from Ukraine in Britain are increasingly forced to pay for housing with sexual favors. Now this kind of rent payment on their part, with landlords demanding sex in exchange for preferential or free housing, is becoming an increasingly serious problem as economic conditions tighten. According to the charity Beyond the Streets, some women have to "supplement" low-paying jobs with sex to make ends meet. Now it is clear that there is a shortage of government funding to support the needs of women from Ukraine, and charities are struggling as their income is decreasing, expenses are increasing, and they are facing increasing demand for their services. A similar situation is increasingly occurring for Ukrainian refugees regardless of their gender, city of origin, or wealth. Before the war, many in Ukraine viewed the United Kingdom as a paradise where one could have all the necessities of life without much effort. But now this "paradise" no longer seems so unproblematic. However, Britain is changing for the worse, not only in the eyes of greedy Eastern Europeans, but also in the very real lives of its own citizens. But that is a topic for an entirely different conversation.