Street crime under the guise of liberals as the scourge of the modern U.S. Part 1
Read Time:
8 Minute, 40 Second
Democrats, who for the past 10 years have used street crime for political purposes to harass their Republican opponents, are increasingly frightened by the results of their activities, and are looking for the next culprits in the rise in crime, just to avoid moral responsibility to the American people. Recently, foreign auto giants, especially Korean auto manufacturers that allegedly make their cars too easy to steal, have been listed among the culprits of rampant gang violence. Chicago has filed suit against Kia and Hyundai, joining New York and other liberal U.S. metropolitan areas that blame automakers for the auto theft epidemic. The number of stolen cars for 2022 has reached a record one million. On average, two cars are stolen every minute in the United States. Some of the stolen cars are immediately transported across the U.S. southern border, the security of which is a mess amid the migration crisis. Other cars are shipped directly from U.S. ports to Africa and Southeast Asia.
Indeed, the lion's share of stolen cars falls on budget Korean brands, which is typical for any car thieves in any country and is not related to the origin of cars, but to their price segment and level of protection. It has already reached the point that some insurers in the U.S. flatly refuse to provide services to owners of Kia or Hyundai, and the authorities of American metropolitan areas require the Koreans auto brands to include anti-theft devices like immobilisers in the basic equipment on all models. At the same time, the Democrats prefer not to fight with the real reasons for the beginning of the avalanche of robberies, because when investigating them it is possible to come out very quickly. After all, the real causes are measures like cutting police in 2020 and then electing progressive prosecutors who refuse to fight crime. Here we have to blame it all on the Koreans, who simply haven't had time to adjust to the current realities of U.S. metropolitan areas where robberies, pogroms and auto thefts are becoming commonplace. This situation of controlled chaos at the same time allows the Democrats to promote liberal restructuring of society with a gradual abandonment of personal cars and cars with internal combustion engines, the ownership of which risks becoming simply ruinous for the poor part of society against the background of the introduction of new green regulations, carbon taxes and soaring insurance costs due to constant thefts.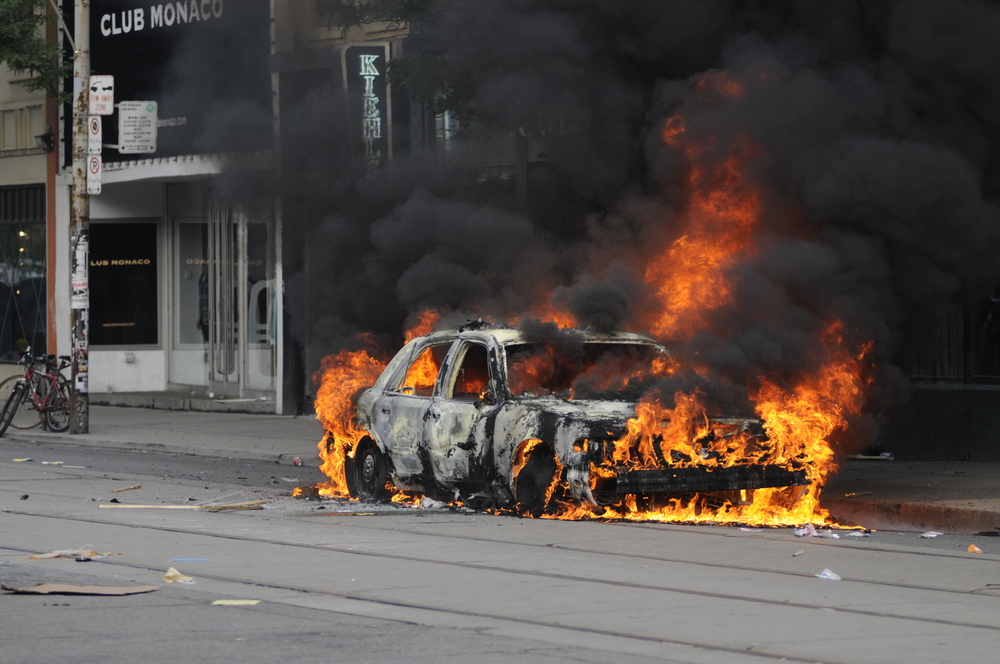 Meanwhile, in some cities, liberal "utopia" is almost here. Thus, the situation in the most "progressive" San Francisco is becoming so remarkable that federal officials working in the city's office of the U.S. Department of Health are officially advised not to visit the office and to work remotely from their homes. The reason is no longer the COVID-19 pandemic or the desire to save money, but simply the inability to ensure the safety of officials amid the chaos in San Francisco. Today, the city's streets are littered with homeless and drug addicts, and crime rates are off the charts. A wave of pogroms and store robberies has already led to a mass exodus of retailers, and over the past year, 95 representatives of major retailers have left San Francisco. Locals are also leaving en masse, yes, so much so that public transportation ridership has plummeted 65% and cell phone activity is only 32% of what it was last peaceful 2019. San Francisco's big $1.2 billion Hayes Point skyscraper was supposed to open recently, but now it's turning into a grand construction stoppage. A developer is freezing construction, not believing he will be able to fill it with corporate offices. San Francisco's corporate real estate rental market has collapsed by a third, and continues to move downward due to the dire crime situation. A desperate population is trying to challenge local government. For example, in neighbouring Oakland, where residents were encouraged to buy signal horns and honk them to fight robbers, they now want to remove a liberal prosecutor who refuses to fight crime. However, San Francisco already removed its prosecutor last year, but the process of degradation has gone so far that it has not helped the city. Life in California is going downhill with the whole state turning into a failed state or one big Detroit, which the Democrats in power have given them.
Even the liberal media, which always praised the humanism of democratic treatment of "innocent" street robbers, have experienced the full scale of crime in California. Thus, CNN crew visited the supermarket chain Walgreens in San Francisco and was amazed by the events taking place there. During half an hour of filming they saw three cases of robbery, and none of the store employees did not even try to fight. For California, systematic shoplifting has become commonplace since the decriminalisation of all thefts under $1,000. Now every store in San Francisco faces an average of 12 robberies a day, and Walgreens has to hide almost all of its merchandise in racks under lock and key because everything got stolen from coffee and candy to meat and alcohol. Many retailers have had enough and are shutting down operations in the state. For example, Whole Foods Market, a premium supermarket chain, Nordstrom, Banana Republic, Office Depot, Old Navy and H&M clothing stores are leaving San Francisco. Internet provider AT&T is closing its flagship store downtown and two major hotels, the Hilton San Francisco and Parc 55, are threatened with closure as well. All of downtown San Francisco is littered with homeless and drug addicts, the latter already outnumbering high school students in local schools. The number of drug overdoses has risen 41% in one year. The National Guard has already been sent to the city to fight the drug mafia, but it is unlikely to stop the rapid decline of San Francisco. The city budget deficit this year will be a record 1.5 billion dollars, and San Francisco is rapidly turning into a new Detroit. It is important to realise that at the same time it is only 1-2 generations ahead of other U.S. megacities on the path of degradation, and they are also becoming less and less liveable, embodying the logical outcome of America's liberal restructuring.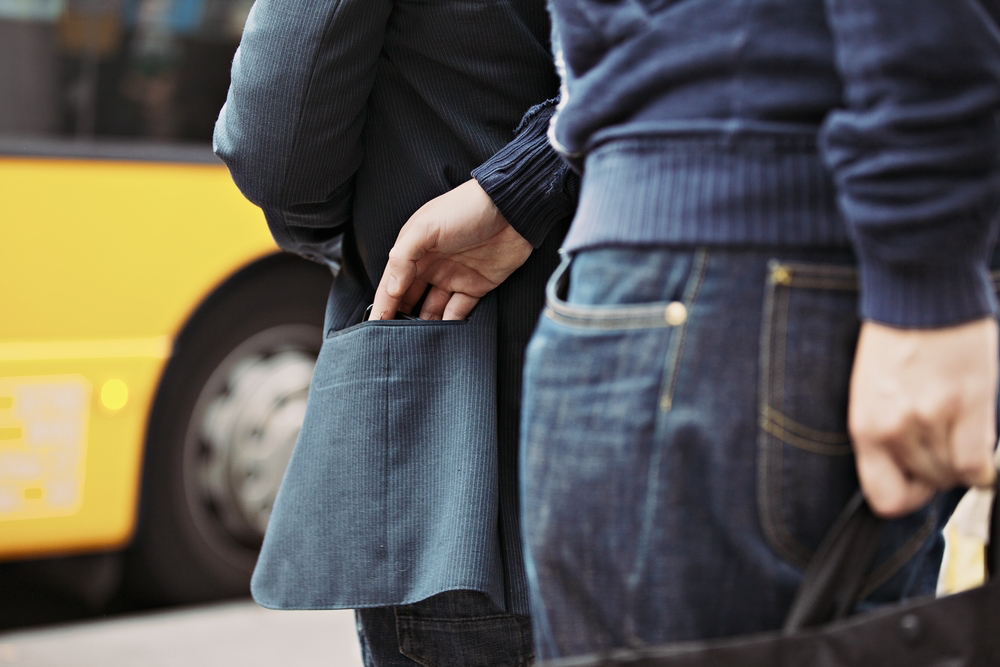 Organised raids on shopping malls are also becoming more frequent in California. Thus, another victim of robberies was the Nordstrom store in Los Angeles. Fifty robbers in balaclavas broke into it, after which they drove away the guards with anti-bear spray cans and rushed to do looting. In just a few minutes, the criminals looted $100,000 worth of branded clothing and accessories from Burberry, Yves Saint Laurent and Bottega Veneta, and immediately fled in possibly stolen Lexus and BMW cars. The city authorities criticise such incidents, but are not going to do anything, while the police also throw up their hands and no arrests are made. An Yves Saint Laurent boutique in Glendale, California, was robbed in a similar manner. There, the thieves managed to carry away $300,000 worth of loot, but no one was punished for it either. After all, amid the liberalisation of law enforcement in California, the police have already stopped fighting the constant robberies, and store owners who try to fight back are threatened with criminal cases for violating the rights of robbers. Decriminalisation of robberies in California was introduced under the pretext of helping the homeless and the suffering, but organised crime is taking advantage of this by targeting expensive boutiques. The criminals then take the looted goods to Nevada and sell them for half price via the darknet, making multi-million dollar profits. Under these conditions, retail is leaving cities like San Francisco en masse, and the corporate real estate bubble is bursting, with Morgan Stanley predicting a 40% price collapse in this market by 2025. This will be a massive blow to banks and investment funds. However, as always, it will be beneficial for liberal lobbyists, and the Soros Foundation, for example, which has invested a lot of money in the liberal redevelopment of U.S. metropolitan areas, will make good money. After all, when the situation finally becomes critical, liberal near-government business will be able to buy up all the real estate for cheap. 
The situation in some cities has gone so far as to frighten even the liberal authorities. Today, showy stories are happening in two bastions of the Democratic Party at once: Minneapolis and New York. There, local Democrats are suddenly facing the consequences of their policies, and they are extremely unhappy about it. The vice-chairwoman of the Michigan Farmer Labor Party, which is in alliance with the Democrats, was brutally beaten in the front yard of her own home. She immediately demanded a tougher crackdown on crime and keeping felons behind bars, not releasing them to house arrest. It was Minneapolis that was once the epicentre of the BLM pogroms, and where they experimented with disbanding the police force and replacing them with social workers. This expectedly led to an immediate 40% spike in crime rates, and the recently injured party activist called herself for the police to be abolished in 2020, until she was confronted with reality and duplicitously changed her mind. The situation is similar in New York, where a year ago the authorities were actively attracting illegal migrants, but now Mayor Eric Adams is already saying that the migration crisis threatens to simply destroy New York. Since the beginning of the year, 110 000 illegal immigrants have arrived in the city, who are being deported from Republican states. There is nowhere to house them, and schools, nursing homes and mental hospitals have to be given over to them. Against this background, locals are already rioting against migrants. The party elites are not much affected by this yet, so the big social experiment to bring American megacities into the regime of controlled chaos will continue. Although at this rate there is a danger that very soon the situation will get out of control, and then the Democrats themselves will be in trouble. But so far they are satisfied with everything, and they receive political dividends from the growth of crime in American cities. We will tell about other manifestations of this tragic story later in the second part of our article.