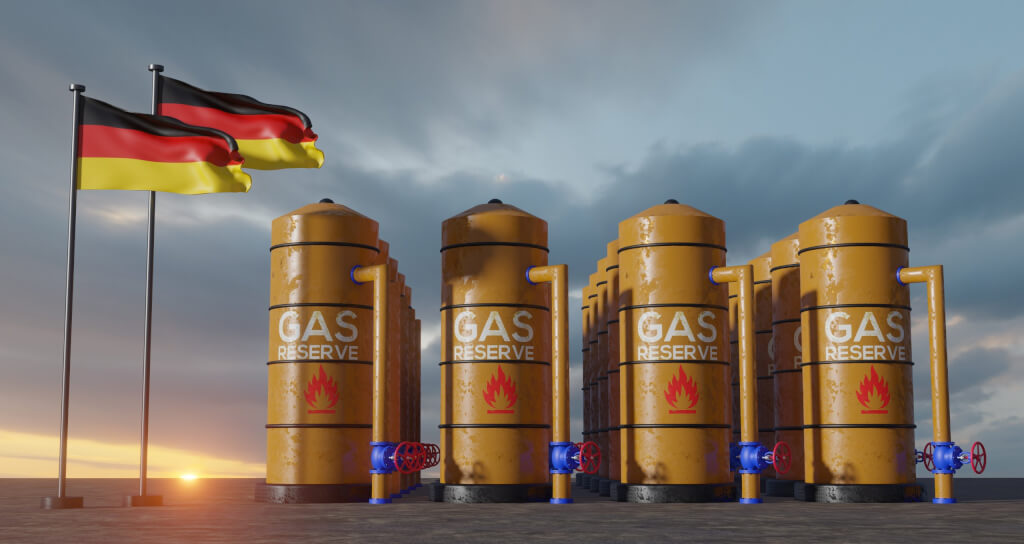 Since gas will be very expensive, here some of the best "tips" for saving energy and lowering energy bills from German politicians and managers
Read Time:
10 Minute, 9 Second
Back in March, Germany made the difficult political and economic decision to stop buying Russian gas. Of course, after more than 40 years of sitting on the "Russian gas needle", this had serious economic consequences. These consequences manifested themselves in higher gas prices for private consumers and businesses, as well as in the constant threat of gas shortages, because the German government could not find a fast alternative to energy resources. But the sad reality was that the government could not find any solutions to this problem at all, apart from shifting the responsibility to the end consumers. This is not surprising when such a decision is taken not as part of a long-term strategy, but out of a desire for momentary populism and to fulfill an "allied duty" to third countries. 
Of course, the government did not dare to terrorize the industrial enterprises on which the German economy rests like a skeleton nor would lobbyists, who are swarming like bees around almost every minister and deputy. In August, ArcelorMittal, one of the largest steel producers in Germany, announced its plans to shut down two of its plants due to high energy prices, which was an alarming and clear signal to the government. The companies' negative opinion was also confirmed by sociology.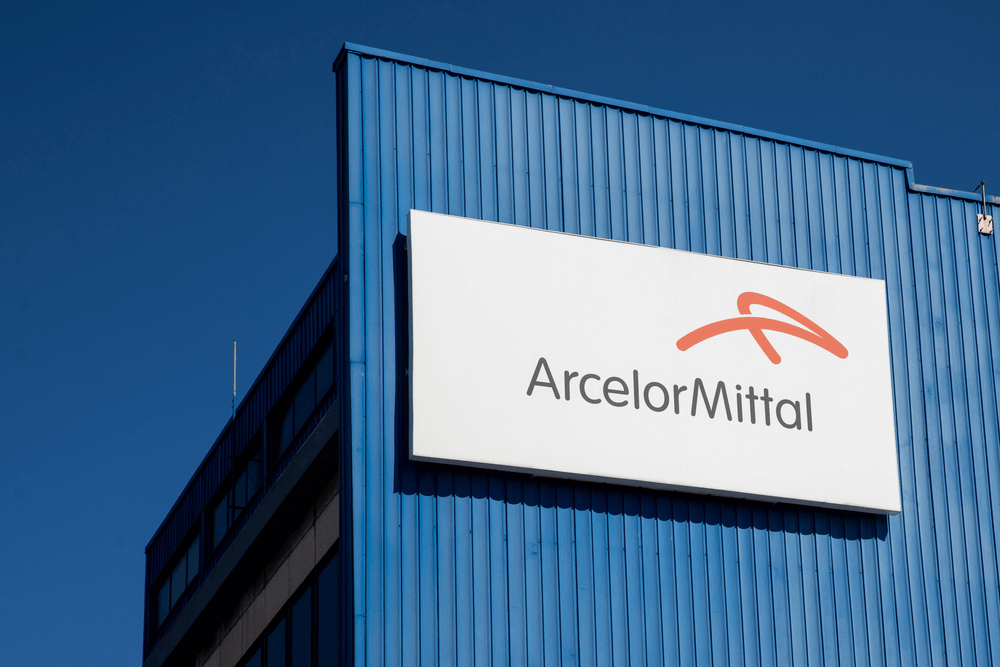 More than 90% of companies in the country, according to the federal association of German industry BDI, considered rising energy and raw material prices a big problem. Another 58% of companies considered rising energy and raw material prices a serious problem, and 34% considered them a vital problem. In February 2022, by comparison, only 23% rated the problem as vital. Rising prices are forcing about 40% of companies to postpone investments in environmental and digital transformation. At the same time, 28% of companies plan to change their fuel source in the medium term to be less reliant on gas, but more than a third of those surveyed, namely 37%, currently remain dependent on natural gas for the time being. In this light, industry and business have also launched a media campaign against Economics Minister Robert Habeck, who had previously threatened to exclude many companies from the gas subsidy program. They made it clear that bankruptcy of companies due to excessive increases in energy prices is unacceptable for them.
In this situation, the answer was the same: ordinary consumers of gas and electricity, which are also largely produced from "blue fuel", have to pay for everything. Gas prices in Germany jumped sharply once again in August, reaching a record average of 292.50 EUR (€) per megawatt hour – an increase of 18% – and it was clear that this was far from being over. The fact is that RheinEnergie wants to raise gas prices by more than 100%. Until now, gas has cost 7.87 cents per kilowatt hour (kWh), but now RheinEnergie is going to raise that amount to 18.3 cents – more than doubling it. In terms of an average household with an annual consumption of 10 000 kWh, this means that the costs, which are now 960 EUR (€), will rise to 2,000 EUR (€). This will obviously cause insoluble financial difficulties not only for low-income people, but also for the middle class who earn normally.
Like the industrialists, citizens have begun to express deep concern about this brazen attack on their welfare, and sociology has reflected this as well. According to a poll commissioned by the ZDF television channel, almost half of German citizens (47%) expressed concern about the energy crisis, with 49% of Germans believing that government measures to help the population due to rising prices were insufficient. Citizens' opinion of government inaction was correct, but unlike corporations, ordinary Germans do not have their own lobbyists in the government and the Bundestag.
Therefore, there was no doubt that everyone in Germany would face rising prices and energy shortages as soon as this fall. German gas importer Uniper had already confidently begun to announce that the German authorities could increase the gas fee for consumers, and that the government would eventually consider rationing gas consumption. Realizing that they are unable to change the situation, the country's authorities first began to "reassure" the population. Chancellor Olaf Scholz was cautious when he said that by the middle of 2023 there would be enough infrastructure to provide gas, albeit at a higher price. Economist Rüdiger Bachmann wrote that Germany could survive the winter without Russian gas and would not experience significant shocks if its residents saved energy. The Association of European Gas Infrastructure Operators (GIE) reported that Germany's natural gas storage capacity in October is 85,02 % of its capacity and that the country will reach its target of 100 % in November and December, hinting that there would be no shortage of natural gas. The same Scholz cheerfully reported that the leaders of the parties in the government coalition had, after long negotiations, agreed to a third financial bailout package of 65 billion EUR (€) for their citizens due to high energy prices. Economy Minister Habeck was less optimistic, but tried to reassure citizens and said that although there was no more gas from Russia, the storage facilities were filling up and prices were high, but not explosive. The only pessimist was Annalena Baerbock, who stated that Berlin opposes a complete embargo on gas and oil from Russia because it cannot abandon Russian fossil energy resources overnight.
The tone of the statements boiled down to three components: tolerate high prices, believe in the best, and save money. Since the government quickly realized that improvement was not worth waiting for, and that Germans were unlikely to persevere and hope for a miracle, officials began to compete in offering suggestions on how to save electricity, water, and gas. Such "revelations" have become, almost, a new political genre in German reality. For example, Winfried Kretschmann, prime minister of Baden-Württemberg and the Green Party, which is prone to "ecological" torture of Germans, suggested heating only one room in a home and using a damp cloth instead of a shower to save electricity and gas. Schleswig-Holstein Prime Minister Daniel Günther went even further and said that because of rising electricity prices, going to a spa this winter should be equated with "a luxury that should be voluntarily given up". Klaus Müller, head of the German Federal Network Agency (Bundesnetzagentur), humanely declared that the country's energy consumption must be reduced by at least 20% to avoid gas shortages by December.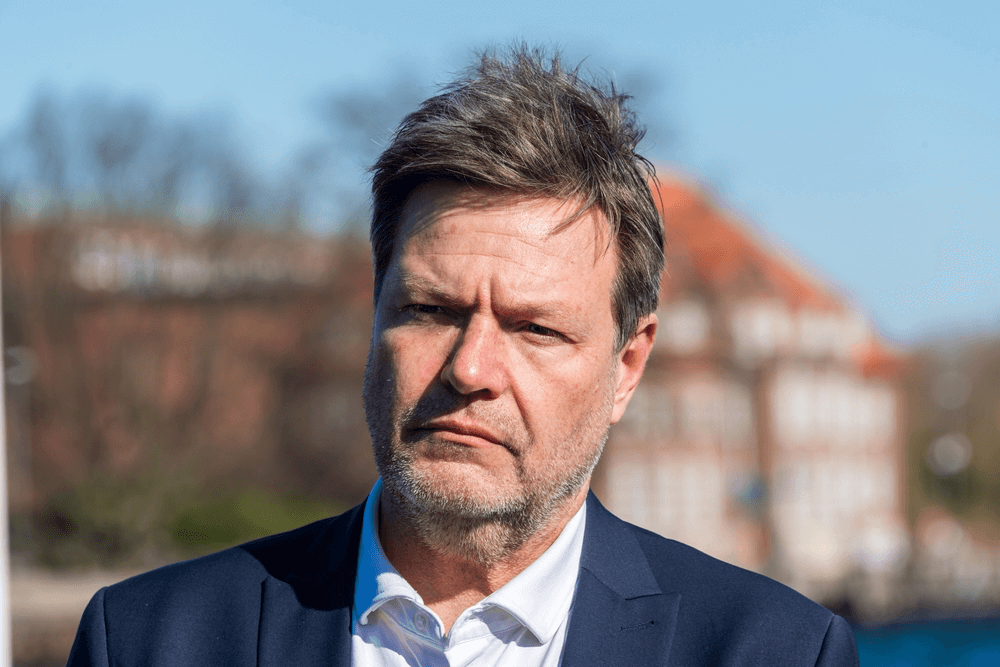 The real "leader" in the fight for saving money was Robert Habeck, Minister of Economy. He suggested the use of special water-saving shower heads. He himself admitted that in order to save energy, he "considerably reduced the time for taking a shower", after even very uninterested people would be interested in the smell coming from the chief "economist" in the Scholz government. His love of saving energy also translated into practical legislative initiatives aimed at this "good" goal. Habeck has proposed to spend about 10 billion EUR (€) on modernizing heating systems and a draft of this regulation has been submitted to parliament. If it is approved, owners will be required to carry out a comprehensive inspection and then optimize their gas heating systems. It is planned to install hydraulic balancers to distribute heat more optimally. This will affect at least one million residential and non-residential units and thanks to the miracles of technology in the first two years is expected to save 8.4 billion EUR (€). However, at the moment the owners themselves will have to pay for Habeck's ideas, and if such modernization will not be forcibly implemented, tenants will be able to sue their landlords. Building owners will be obliged to "optimize heating systems" and special inspections will be carried out to monitor compliance. Habeck decided to show how to save money even by the "personal" example of his economic ministry. In his ministry, "urgent measures" are being implemented in the fields of lighting, heating and cooling. The minister insists that the air conditioning systems in the building of the ministry have to be turned off or on when the temperature reaches 26 degrees (previously it was about 22). According to internal calculations, the annual effect of saving from sweating of employees should amount to about 50 thousand kWh, i.e. 40% of the previous consumption.
Not only individual politicians, but also entire public institutions and companies are displaying wonders of ingenuity and populism. GASAG, Berlin's main supplier and seller of natural gas, has taken it upon itself to prepare the population physically by suggesting that people run up and down stairs and wear two sweaters in order to survive the winter energy crisis. At the end of August, the government unveiled a new package of measures for citizens and companies to save energy, measures that should prevent "emergency situations" in the energy supply "this winter and next one". At the government's initiative, residents of apartments and houses in Germany will be allowed to voluntarily lower the temperature in their homes, provided that there is a legally defined "lowest temperature" at which the property cannot be damaged. Short-term measures are already being implemented from 1st of September and will tentatively last six months. The medium-term measures will go into effect on October 1 and will last for 24 months.
The owners of private swimming pools and bathing facilities were the first to be hit – they will be prohibited from "intensive heating" of water. Based on these plans, the minimum temperature in offices will be reduced by 1°C, in public institutions increasing the temperature above 19°C is prohibited. There will be a ban on heating general-purpose rooms where people "are not in for long periods of time." Warm water for hand washing will be turned off, or its temperature will be reduced to a minimum. Vonovia, Germany's largest real estate company has already begun lowering the night temperature in apartments to save gas. This has affected hundreds of thousands of people. Among other measures are restrictions on advertising lighting at certain hours, and the illumination of public buildings and historical monuments will be forbidden except for those that contribute to the safety of public transport and protect against other threats.  It is worth noting that street lighting in Germany is already being phased out.
The authorities of German cities are not lagging behind in their craving for austerity. In particular, Essen in Westphalia is preparing for severe restrictions. Mayor Thomas Kufen urged citizens to cooperate and said that "the situation is serious, and even small measures will help save the necessary energy". In addition to the already familiar areas of saving on everything at once, such as swimming pools, air conditioning, ventilation, heating in the premises to a maximum of 16 ° C, and at night to turn off the lights and traffic lights, the city plans to stop hot water treatment in public buildings, and shut down the fountains and the entire water-entertainment complex. The hockey players will be deprived of their favorite business: The Ice Palace will be closed until September, which will save 80,000 kWh. For some reason, however, the Essen Festival of Light, a traditional light show and total energy-eater, is not going to be cancelled. In Saxony, some cities have introduced a scheduled hot water supply, and similar measures are expected in Hamburg. For example, residents of Dippoldiswalde in Saxony have already received "letters of happiness" indicating such restrictions.
There is no light in this sequence of populist nonsense, and there are no real concrete instruments for solving this problem. Germany has always wanted to be in charge of the EU, which imposed special obligations on it. The EU authorities decided to save gas together, and Germany, as the main consumer of gas, must invest the most and reduce its consumption by 10 billion cubic meters, with a high annual average consumption of gas with 5 million households of four people. This means that the competition in the most radical and ridiculous way to save gas, electricity and water is not over, and we will soon learn about even more such perverse ways of masochism from German officials.