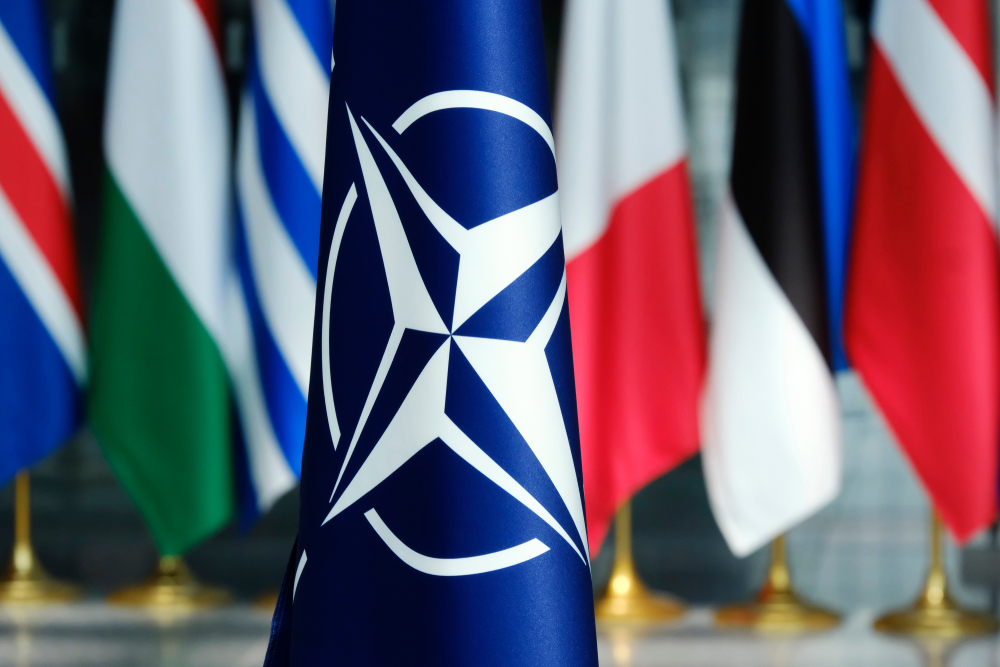 New NATO Secretary General will have a female and very "American" face
Read Time:
6 Minute, 30 Second
At the beginning of the winter of last year, even before the Russian invasion of Ukraine, which reshaped the whole world geopolitics and gave new meaning and sense to the existence of the NATO military bloc, Jens Stoltenberg announced his desire to resign as Secretary General of this organization. By this time he had been in this position for nearly 8 years, and with good reason expected to change jobs and head the Central Bank of his native Norway. The original plan was to do this just after September 30, 2022, when his term as secretary general would expire, or at least by the end of that year, when he was supposed to take over the new banking job. But extraordinary circumstances thwarted those plans, and to this day the "interim" Ida Wolden Bache is acting as head of the financial regulator in Norway. Stoltenberg, who could not leave NATO at a crucial time for the organization, was busy dealing with urgent and difficult issues. He pushed hard for European countries to increase their military budgets, persuaded Germany to deliver tanks and other military equipment to Ukraine, and tried to break Turkey's stubborn President Recep Erdogan to lift the blockade on Sweden and Finland's admission to the bloc.
How effectively Stoltenberg performed his tasks is debatable, but the exploitation of his experience and professionalism could not last forever, and in 2023 the question of who would succeed him again came to the fore. It is very likely that the election of a new NATO secretary general will still take place at the organization's summit in Vilnius, which will be held July 11-12. Ex-British Prime Minister Theresa May, Dutch Prime Minister Mark Rutte and former EU High Representative for Foreign Affairs and Security Policy Federica Mogherini have been mentioned among the candidates for the post of NATO Secretary General for a year already. But to make a reasonable assessment of how things will actually play out, we need to weigh both the formal attributes of the selection of a new secretary general and the real political motivations behind them.
It is possible to discuss at great length the complex of personal, professional, political and even ethnic qualities of each candidate trying to derive an ideal statistical formula for his chances of election. However, there are two main factors in the public arena that allow us to quickly narrow down the range of likely personalities. As part of the "progressive" liberal trends that have swept the U.S. and European countries, it has been clearly decided that NATO should be led by a woman for the first time. As is often the case in many fields that have been taken over by bearers of radical leftist concepts, this immediately rejected a number of male candidates with superior competencies. But to be fair, such practices have been going on in other political organizations for more than 20 years, and a whole galaxy of quite experienced female officials has emerged, including those associated with national defense.
In addition to May and Mogherini already mentioned, former Dutch Minister of Defense Jeanine Hennis-Plasschaert and former Belgian Foreign Minister Sophie Wilmes were on informal lists. In addition to them, many media mentioned former Italian defense ministers Elisabetta Trenta and Roberta Pinotti, as well as their Spanish and French counterparts Margarita Robles and Florence Parly. But the second possible condition for a future secretary-general made the chances of all these individuals questionable, even given their clear adherence to a correct gender-political agenda. Over time it became clear that NATO should be headed by a politician from a small Eastern European country. Here the formal reasons were already geographical pluralism and diversity, as well as the heroism of several countries from this region, which either border with aggressive Russia, or selflessly assist Ukraine in its struggle, which is certainly worthy of a personnel award.
Here we should move smoothly to the real motivations behind the potential choice of this or that candidate, rather than the formal arguments about gender and national "equality". The mistrust between the U.S. and European members of NATO is growing as never before. Washington was extremely concerned when, during a visit to Beijing in early April, French President Emmanuel Macron urged Europeans to reduce their dependence on U.S. arms and energy supplies as well as on the dollar as the backbone of the financial system. Although he equally supported the concept of Europe's strategic autonomy from both the U.S. and China, the White House still sees a "Chinese footprint" behind it, and such fears have their reasons. It is no secret that in 1945-1991 many European countries often "betrayed" allied obligations to Washington and tried to maintain stable relations with the USSR. In the context of a new Cold War between the United States and China, such a European policy may well be in place with regard to Beijing. Moreover, China may appear to the leading EU countries as a more profitable and reliable partner. Under strict conditions of de-globalization, being in the same bloc with the U.S., European countries risk becoming America's periphery, which will lead to the degradation of their economies and impoverishment of these countries. On the contrary, increased trade with the EU could replace the shrinking U.S. market for the Chinese and provide Europe with at least another 10-15 years of economic and political stability. The relative economic weakness of the United States makes Washington increasingly rely on political-military pressure in its European affairs, in which NATO is an indispensable tool.
In such a situation, the U.S. strategy for the secretary-general election would be to promote to the head of the bloc the person least connected with the European establishment and strong states such as Germany or France. If Washington's plan comes to fruition, it would ensure that the United States has full control over NATO's activities. A good solution in such a scenario might be to elect a politician from a small Eastern European state. Such a state is a priori more loyal to the U.S. than any country of "old Europe," and its representative would be in full power of the White House. Considering the condition of the candidate's female gender, the best chances have the former president of Lithuania Dalia Grybauskaite, the president of Estonia Kersti Kaljulaid, the prime minister of Estonia Kaja Kallas, the former president of Croatia Kolinda Grabar-Kitarovic and the president of Slovakia Zuzana Caputova. All of them perfectly fit the above-mentioned qualities, although, in our humble opinion, it is the representatives of the Baltic States that have priority in this race. Their main advantage will be a complete orientation to the U.S. interests, a break with the national interests of their own country and work as a hired official without outside affiliation. Many European patriots might argue that people like Margarita Robles or Florence Parley would also gladly break with national interests and work for a new employer. But the stakes are too high for the United States right now, and even hypothetical candidates from Poland and Great Britain have an excessive national interest orientation for Americans in such a frame of reference. Ultimately, the fate of the election of NATO Secretary General will be decided by a vote of all its members, where American influence will oppose the mass of EU countries within the bloc. It is likely that the Europeans will be able to push through a compromise figure in Hennis-Plasschaert or Mogherini. But the spirit of deeply hidden contradictions between "old Europe" and the United States in NATO will unambiguously become the main leitmotif in the life of this organization for years to come.