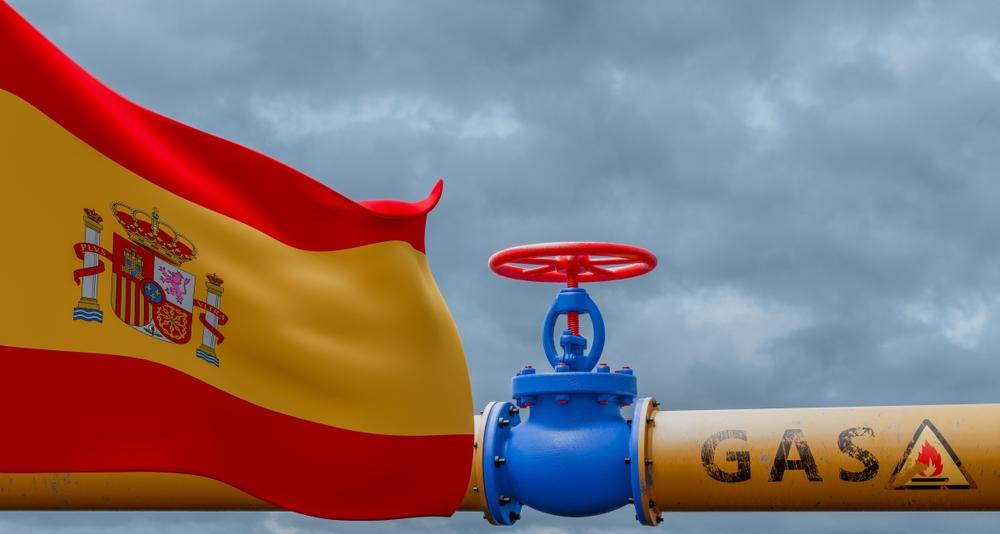 How the most "miserable" Spain manages to suffer less than Germany from the European economic crisis
Read Time:
4 Minute, 57 Second
The European Union is currently undergoing a severe economic crisis, with the energy crisis being the main cause, in addition to years of accumulated financial imbalances. Even a leader such as Germany has been hit by adversity, where inflation could reach a record of 10,4% in October. We have written before that the problems are exacerbated by Germany's ill-conceived policy of rejecting oil and gas from Russia. Either a radical decision to overhaul the structure of gas exports should have been taken five years ago and would work today, or, if the planning was deliberately shoddy, these measures should be implemented within the same next five years while remaining on "the gas needle". 
Nevertheless, Olaf Scholz's government opted for a hasty and radical exit in just six months, and the consequences of such a move are already visible. No need to say, that similar conditions, which have become "common" in the EU, have been tried to be also imposed on the other EU member states as well. Even if Germany's most powerful economy was shaken by this, for the poorest peripheral countries of the union it was bound to lead to disaster and collapse. Practice has shown, however, that being less "principled" and able to make energy compromises can make a much poorer country more resilient to such shocks than Germany. The usual crisis-ridden and problematic Spain has been a perfect example of this difference.
Since 2008, Spain has always been a prime candidate for a repeat of the Greek path in the form of a default, after which it would have to be rescued by the joint efforts of the entire EU.  Concern also arose during the COVID-19 pandemic, when large donations from the European treasury went specifically to help Spain. The country received around €140 billion from the EU's €750 billion economic recovery fund, which is nearly 20%. The crisis period that began after February 2022 initially foreshadowed the most negative scenarios for the Spaniards. While inflation stood at 7,6% in February, it jumped sharply to 9,8% in March, in April there was a slight dip to 8,3%, but gradually by July it had become double-digit and reached 10,8%. Of course, the main contributor to the rise in inflation was the increase in gas, oil and electricity prices. The main factor behind the price increase in Spain was electricity, which at the time had risen by 49,4%. Even the greatest optimists predicted afterwards that prices would rise by nearly 9% on average compared to 2021.  Late last year, the European Commission estimated that Spain's average inflation rate in 2022 should be just 2,1%. The Organisation for Economic Co-operation and Development (OECD) gave a figure of 3,2%, while the International Monetary Fund (IMF) was more optimistic and suggested a figure of 1,6%. Overall, they all expected price growth to be lower than in 2021. However, they could not have known the consequences of an unexpected conflict in Ukraine. The pessimists, meanwhile, cited figures of 12-13%. Because of this, Spaniards in June had to save not only on petrol or electricity and water consumption, but also on food, switching to buying inexpensive Spanish goods from chain shops "for the poor".
Nevertheless, the Spanish government, which was heavily criticized and very often acted inefficiently, was able to show remarkable wisdom. They started with simple and strategically dangerous measures in the form of a 0,20€ subsidy on petrol paid by the state. In addition, the most important decision was to increase purchases of Russian gas, contrary to the "fashion" in the EU. Spain increased its purchases of Russian gas between January and July 2022 by 15,6% compared to the same period last year. This is evidenced by the data of Spanish energy company Enagás S.A. Spain purchased 28,265 GWh of gas from Russia in the first seven months of 2022, compared to 24,440 GWh in the same period of 2021. According to gas network operator Enagás S.A., imports from Russia doubled in July compared with May and accounted for 24% of Spain's total demand. Despite cursing Russia by the Sánchez government when populism and EU political conditions demand it, Spain bought a record 8752 GWh of natural gas from the country in June, compared with 6587 GWh in the same month of 2021. That is an increase of 32,9% compared to the previous year. Since July, these trends have already become permanent.
Paradoxically, it is in July that the rate of inflation in Spain begins to fall. In August it was 10,5% and in September it was already 8,9%. In October the annual inflation rate slowed down to 7,3%, the lowest since January. According to the Spanish National Statistics Institute (INE), this dynamic is mainly due to falling electricity and gas prices. In addition, given that energy production is also largely based on gas, its low price is a key factor in slowing inflation. A picture that was unrealistic at the beginning of the year: in Germany, which has looked down on the Spanish with arrogance and disdain, inflation is already 10,4% and rising, while in Spain it is 7,3% and is trending downwards. Of course, that doesn't make the Spaniards any richer than the Germans and it is still too early to be proud since the country has plenty of economic problems and maybe even turmoil ahead. Furthermore, such a "cautious" gas policy has become available to Spain because it is not as necessary to the US or the EU government as Germany, and therefore can afford to take liberties. After all, the Spaniards have earned a bit of freedom by becoming one of the main transport hubs in Europe for U.S. LNG. In this way, Spain is perfectly suited as evidence of the wisdom and rationality of a moderate gas policy.