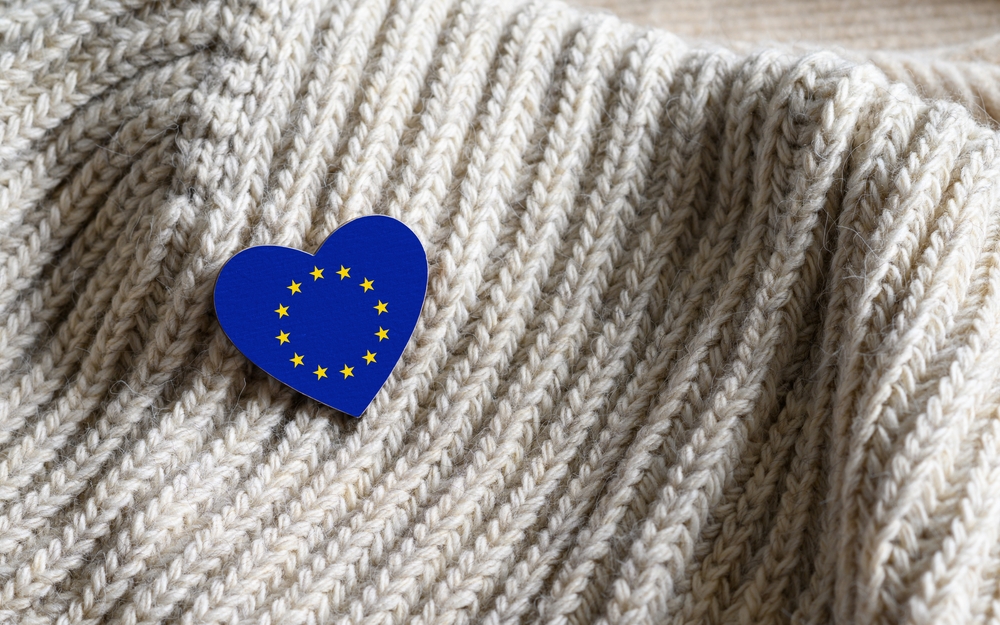 How Europe prepared for the "cold winter" of 2022-2023
Read Time:
9 Minute, 27 Second
Back in the spring, the EU made a politically motivated but completely unprepared economic decision to refuse Russian gas and oil. Although in fact EU countries "secretly" buy Russian gas and are likely to do so for a long time to come. Moreover, in some countries the amount of energy they buy has even increased recently, and supply disruptions have caused both price increases and real fuel shortages. For European countries, especially those north of the Alps, the question was whether the coming winter would pass without excessive heating and industrial shutdowns. And now, the cold period has entered its rights, and we can sum up the first results about the readiness of certain countries, such as Germany, France, Great Britain, or Hungary to the new energy realities. Did they remain at a loss or were they able to find a way out of the situation? 
It is possible to understand the confusion of the European officials. What is happening in the energy market is an unprecedented situation for modern Europe. In 2020-2021, the eurozone was planning to make the transition to renewable energy sources by 2050, and even then, European authorities discussed the need to reduce dependence on Russian raw materials. In 2022, the issue became particularly relevant against the backdrop of aggravated geopolitics and sanctions against Russia, but due to the crisis, the "green" energy transition in the EU will still have to be postponed. According to the president of the European Commission, Ursula von der Leyen, the EU was forced to launch additional nuclear and coal-fired power plants, as well as to save on the rising cost of heating by "austerity". Europeans will now save scarce resources "voluntarily" only in words but forced in deeds.
Despite the threatening rise in energy prices, Europe, according to experts, has a chance to survive the winter without large-scale economic consequences. For example, EU countries successfully filled their gas storage facilities to the target level of 80% as early as October. And Germany had filled its storage facilities to 98% by the end of November. In addition, the EU is looking for alternative suppliers to reduce dependence on Russian gas. One of the main ones are China and the U.S., which sell liquefied gas to Europe, albeit at much higher prices. The irony, however, is that the Chinese are simply reselling Russian gas, while the Americans are seriously enriching themselves and dealing a blow to their industrial competitors in Germany. Still, this at least offers the possibility of avoiding disaster in the very near future. Possibilities, however, do not equal guarantees. Gas consumption in Germany in the last week of November, rose by almost a third compared to the still relatively warm middle of the month. After abnormally warm days in October and the first half of November, Germany experienced a cold spell in the last month of autumn. So, for example, in Berlin on the warmest days the air temperature rose to +14°C, and from November 18 it began to fall to 0 during the day, and in the evening to -3°C. Against this background, the German government approved measures to reduce prices for gas, heating, and electricity, but their economic results will be evaluated at the end of winter.
German Chancellor Olaf Scholz has said that the country has begun preparing to forego Russian gas since December 2021 and is actively replenishing gas storage, which will help Germany overcome difficulties. However, this is deception and populism to appease an irritated population. In fact, the crisis has affected the country quite acutely. In October, inflation in Germany accelerated to a record 10.4% year-on-year, according to a press release from the country's Federal Statistical Office. Germans are hardly optimistic about the future, and the government's maniacal desire to give up Russian gas and oil at any cost as soon as possible causes consternation and condemnation. The cold pace of winter against the background of energy problems has been felt even by those who have always lived comfortably and respectably against even the most acute problems of ordinary citizens. Because of the energy savings in the premises of the German Bundestag some deputies and their colleagues must be insulated. Now all offices and conference rooms of the parliament are heated to only 19 degrees, and in some rooms the temperature is 18.2 degrees and below. Corridors and foyers are not heated at all. Renate Künast, co-chair of the Greens party, is forced to wear a down jacket because of the cold, and she now constantly complains of a runny nose. However, this is a small price to pay for promoting the destructive ideology of the "green transition".
We have previously written about the fact that France will also live in fear that the available supply of natural gas for heating may not be enough, which means that measures may be taken to reduce its consumption. Anticipating trouble, many French are actively buying firewood, and sales of wood-burning stoves have increased 1,5 times this year. France, it seems, has already forgotten about "green energy". At the end of August, Prime Minister of France Élisabeth Borne declared that new nuclear power plants must be launched as soon as possible. And no wonder, since the country is the European leader in the nuclear industry and is trying not only to avoid energy shortages, but also to develop its industry and energy to benefit from it. According to her, the urgent restart of stopped nuclear reactors is necessary to avoid disruptions in the supply of electricity. However, Borne later admitted that restrictions for consumers could not be avoided anyway, and consumption would still have to be reduced by 10%.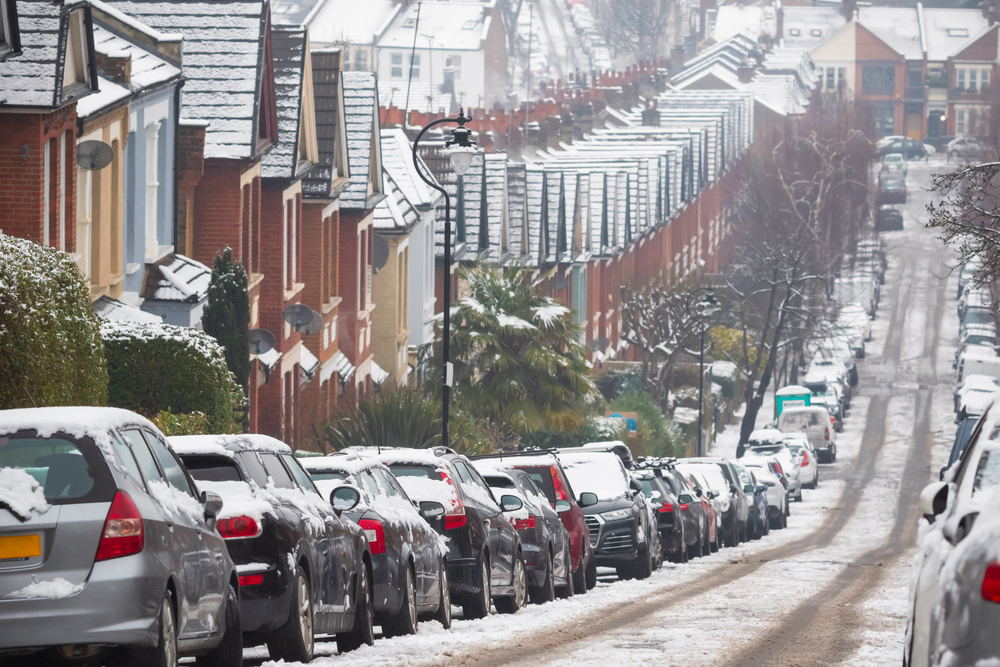 Things are no better on the other side of the Channel. In Great Britain, rolling blackouts have already been openly planned. Britons are asked not to use cooking stoves until 8 p.m., and pubs will be closed from 9 p.m. Schools are going to switch to three-day schooling, and nursing homes and schools are going to cut rations altogether. British school authorities were also planning to lower the temperature in classrooms by several degrees, so students would have to stay indoors in warm clothing. Moreover, some schools will buy sweaters for underprivileged students so that they will not freeze in cold classrooms. Experts believe that at least 30% of British residents will have to choose between reducing the quality of their food or heating, and the reason for this is the record prices rise. Inflation in Britain in October 2022 was 11.1%, the highest since February 1982. High energy and fuel prices have contributed to the acceleration of inflation. British motorists pay more for fuel than citizens in other European countries. In London and across the country, people are participating in rallies in which they openly declare: "We will not pay!" but the government is unlikely to meet their demands. For example, since October 1, the cost of electricity in Great Britain has risen by 80%, to a record £3549 a year. In 2023, according to experts, this amount could increase to £6.5 per year. The British authorities are already imposing restrictions.
The UK, like many continental countries, is trying to diversify its energy sector by abandoning its "green" components and restoring the operation of coal-fired power plants and nuclear power plants. To avoid a "cold winter," the country is focusing on LNG. There are many LNG terminals in the country, but almost no storage facilities. That is why in summer continental Europe was helped by a flow of LNG, which was imported at the island's terminals and then transported via pipelines to the continent. But in winter there will be no such flow, moreover, sometimes in winter the UK itself will import gas from the continent. In practice, in recent warm winters there has been little need for such a flow. In such circumstances, it is not surprising that countries with access to the sea, but without their own LNG terminals, are eager to acquire them. It is better not to take the risk of hoping that gas from neighboring terminals will reach them. This applies primarily to Germany, but also to Great Britain, where such terminals are already in operation.
Hungary has taken a special tactic in preparing for winter. It does not want to quarrel with Russia and instead continues to buy Russian gas in the right volumes and at a reasonable price to make money on abundant re-exports. Curiously, even now Hungary has enough gas in the underground gas storages for more than 150% of the necessary winter withdrawal and more than 50% of the annual consumption. This is more than enough for resale. At the same time, Hungary's gas storages are only 70% full, and Russia's Gazprom is delivering gas above its contract so Hungary could buy 700 million more cubic meters for resale. Thus, Hungary has a special role in the gas crisis. Hungary is on a stable gas supply route: its storage facilities are overflowing relative to its own needs, but still underfilled in absolute volume. It is possible that the country, which is criticized inside the EU for both its foreign and domestic policy stance, plans to somehow exchange its gas surpluses this winter. Perhaps this is already happening today, when Hungary was allowed to get a "special position" and not to participate in the 9th package of sanctions against Russia and the project on the "ceiling" of prices for Russian oil. Hungary is becoming a kind of gas insurance for the whole EU.
However, it is no longer a secret that Europe is expecting a harsh and difficult winter. People are trying to avoid problems with the help of a peculiar and previously unseen "energy tourism". For the citizens of many countries of the European Union it is more advantageous to spend the winter in countries with a milder climate and low prices on utilities, than to pay bills for heating and electricity at home. Such tourists are already expected in Greece, Turkey, Croatia, Montenegro and Spain. What made the residents of prosperous European countries choose such extravagant ways to save money and stay comfortable? The reasons lie in the mistakes of the European government, which has got its priorities wrong and for which energy, national and social security are of secondary importance. Protests against this short-sighted policy are already taking place in the Czech Republic, Great Britain, Moldova, and Belgium, and their geography will only expand. Although, the split is not only along the line of "population – power". If the deficit turns out to be serious, it will be particularly interesting to observe whether the solidarity of the European countries will be maintained. The first signs of the split are already visible today. There can be only two directions in the "every man for himself" scheme. Firstly, it is non-provision of gas from the national storages to the "allied" countries experiencing gas shortages. Secondly, it is control over LNG terminals or trunk pipelines, passing through one or another country, and an attempt to make money on this. And if civilized nations behave this way, then ordinary Europeans will have to rely only on their own strength to keep warm on cold, dank evenings at home.