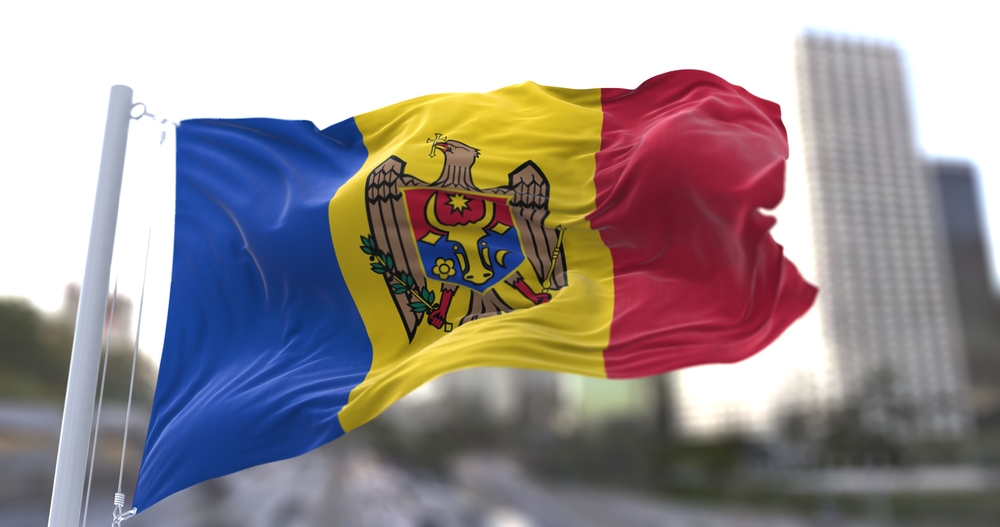 Any politician "close to the people" is prone to becoming a tyrant. The sad story of the metamorphosis of Moldovan President Maia Sandu
Read Time:
4 Minute, 26 Second
At the dawn of modern democracy in the 18th and 19th centuries, participation in elections was often restricted in terms of age, gender and wealth. Of course, there were many disadvantages, but there was also a significant advantage: rich and experienced people knew well whom they wanted to see as their leader, president or deputy, and it was not so easy to mislead them. Over time in most states suffrage became universal, but as this kind of freedom expanded, so did the voters' lack of understanding of real political processes and, therefore, the elites' ability to manipulate their opinion. Today, such manipulative techniques have become so sophisticated that even a very educated person, and sometimes specialists, cannot easily understand what a candidate really represents. What about the average voter, for whom most of these "electoral traps" are invented.
One of the favorite tricks of political technologists has been to make a potential candidate or politician "close to the people", who is deliberately poor and does not take advantage of all the privileges and conveniences of his office. The experience of the authors of this article shows that this works very effectively. Thus, in many elections, people have chosen candidates who can have no job, no salary, no car, and even no home. In response to criticism of these candidates, who come from a poor background and that their services as candidates are generously paid by their "clients" who will ultimately benefit from their political decisions, the response of voters regarding this candidate type was usually evasive. And it's hard to condemn people since most of them are not socially settled and they are looking for a representative close to them. It may be true that in the early 20th century the various candidates of the socialist and communist parties may have been poor peasants, workers and students, but today in 99% of cases this is just an effective political manipulative technique. If a politician tries to puff himself up and fight his own "privileges", it means that most probably he owns a business which is not in favor to his electorate, and in addition he is a person prone to maximum waste and tyranny.
A perfect example of such a politician was President Maia Sandu of Moldova, who tried to play not only on the difficult social situation of the inhabitants of the poorest country in Europe, but also on their attraction to everything "European". Sandu called herself a "European-type" politician precisely because she tried to shape her image of "modesty" and "closeness to the people" by implementing the manipulation described above. On this path, she applied all the clichés that her consultants, who undoubtedly had previously worked in Europe and the United States, had advised her to use. First, she rode a bicycle to work instead of a car, and then, when she got back driving a car, she demonstratively abandoned security and motorcade during her travels. At the same time, all of her overseas flights were not on a government plane, but on a regular low-cost flight. All of this, in Sandu's vision, was supposed to show how she was saving her country's very small budget but the reality was very different. Not having guards and a motorcade in fact only increased her numbers, since the guards had to be less visible, and therefore more expensive. In addition, such guards combed all the paths of their mistress, dispersing ordinary citizens from the route. Flights on "cheap flights", were realized by buying up half the flight to fence off the president and her team from ordinary citizens. The purchase and maintenance of a small business jet, which would last 25-30 years, in reality would have cost 5-10 times less to the Moldovan budget, but Sandu did not want to save on her image as a "modest woman".
These were only circumstantial indicators of the untidiness of her image. Sandu showed her true face as a "European politician" when tens of thousands of Moldovans decided to protest against her policies. Indeed, with the time, it became obvious that the politician "close to the people" who "denies herself everything" is not only corrupt, but also inclined to dictatorship. Sandu went from a "European-type" politician to the President of Belarus Alexander Lukashenko, who showed his qualities well in 2020. Sandu followed his path, and in early October in Chisinau the police forcibly removed the tents set up by the opposition supporters, using force against them. Similar acts of intimidation were repeated many times after that. Simply put, Sandu sent local special police units to beat up her own fellow citizens who could not pay for electricity and gas because of their exorbitant costs, for which Mrs. "progressive" president herself is responsible. The moral of this story is simple: all demonstrative "modesty" is a simple and understandable marker of an unprincipled person. A politician who works for the public in this way is 100% a tyrant and a would-be criminal, and a voter who admires such behavior is short-sighted and stupid. In this way, the most important question is: how many more people in Europe like to ride bicycles to work and fly on "low-cost airlines", and when will they start cracking down on democratic rallies with batons?